Real Estate: Distressed for Success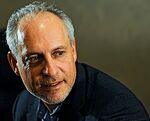 Investment experts say many stocks and bonds seem cheap, but what about real estate? BusinessWeek's Personal finance editor Lauren Young spoke with Michael Winer, manager of the $1 billion Third Avenue Real Estate Value Fund (TAREX). Winer's fund invests across the risk spectrum, in well-capitalized companies as well as distressed situations. Performance suffered—along with those of its peers—in 2008, but it ranks in the top quartile over the past decade.
You say now is the time to invest in real estate. Why?You can plant the seeds for what I expect to be extraordinary long-term gains. But those gains may not be realized in 2009, 2010, or even 2011. There is still a lot of pain to come in commercial real estate when loans mature and companies can't get financing to pay off an existing mortgage because property values have come down. The stocks of many publicly traded real estate companies reflect all the bad news yet to come. You need to pick the ones that will be the survivors.
What about homebuilders?They're selling homes, but at lower levels than the last seven years. Not many have financial positions that warrant an investment from us. Our philosophy is "safe and cheap."
What companies fit the safe-and-cheap mold?One is British Land, which owns high-quality office and retail properties around London. In the U.K., commercial leases are typically 15 to 20 years. In the U.S., the average is 5 years for high-end warehouse and retail leases; for office leases in cities like New York, 10 years is typical.
British Land's leases average 15 years, so they've locked in an income stream. They have the cash flow to cover debt, so there's not a lot of risk in their portfolio. Their only risk is that tenants go out of business and they can't re-lease the space. That might happen, but it's a near-term, not long-term, risk. The stock is trading at nearly a 50% discount to recent appraised values of its properties.
A more plain-vanilla stock we own is Vornado Realty Trust (VNO), a real estate investment trust with a fantastic collection of office and retail assets, primarily in New York and Washington. They've been able to spot interesting values over the years and have more than $4 billion in cash and untapped credit. They haven't spent any of it in the last 12 months. They're waiting because they know there are going to be bargains. Vornado trades at a 20% discount to our very conservative estimate of net asset value.
You also like real estate debt. How is that safe?Primarily, what we've been buying in the past four to six months are convertible debt instruments, which have yields to maturity in excess of 20% and even 30%. A lot of hedge funds and convertible arbitrage funds are liquidating them as forced sellers, and fundamentally there is no reason for these bonds to trade at such depressed levels. We also acquired a large stake in the senior secured bank debt of LandSource Communities, which owns prime residential land in Southern California, at distressed prices.
We've covered safe and cheap. What's too risky?I've never been that fond of the lodging sector. It's very dependent on macroeconomic factors and on the skill set of management to control costs and price products accordingly.
Where do you see the best buys?Asian markets are more volatile when reacting to economic news, and that creates discounts. Asian property companies tend to be much better financed than their U.S. or European counterparts. We have nearly 50% of the fund invested overseas—our highest international stake ever.
We recently bought commercial property giants Hongkong Land and Wharf, both of which we'd held before but sold due to price appreciation and then bought back. The stocks of both public companies are trading at more than 40% discounts to net asset value. We have a new position in CapitaLand, one of the largest publicly traded property companies in Asia. They can delay development projects for years—or until more credit becomes available.
When you look at Japan, Hong Kong, China—you see they don't have the same type of leverage issues we have in the U.S. When the dust settles, they could be much better off. They'll have money to spend in retail and buy apartments. Financial services companies will be setting up shop there to feed a growing economy.
Return to the Investment Outlook Table of Contents
Before it's here, it's on the Bloomberg Terminal.
LEARN MORE