Profiting from the Coming Building Boom
A guide to the construction, water, energy, and other shares poised to gain from infrastructure spending
Aaron Pressman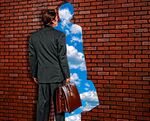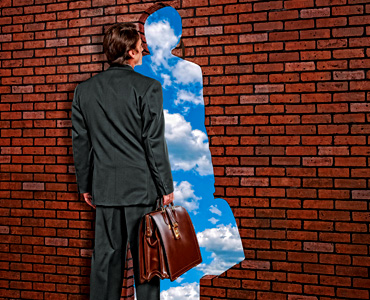 President-elect Barack Obama is promising to spend record amounts on public-works projects to stimulate the economy. With the U.S. expected to shell out as much as $700 billion, following similar giant programs already announced in China, Europe, and elsewhere, investors are racing to cash in on the coming boom in infrastructure spending.
Amid all the excitement, shares of Irving (Tex.)-based Fluor (FLR), a leading construction company for the energy industry, soared 44% in the three weeks after Obama and his advisers began outlining his plans in late November. Pasadena (Calif.)-based Jacobs Engineering Group (JEC), which helps manage big public projects, saw its shares double over the same period, as did URS (URS), a San Francisco engineering firm. URS "is a stock some people thought was going out of business five weeks ago," marvels Will Gabrielski, infrastructure analyst for American Technology Research, an equity research firm.
But in bidding up shares across the industry, investors haven't been particularly selective in assessing which firms are most likely to gain from the global infrastructure boom, analysts say. "All this talk about building tunnels and bridges sounds great from a jobs perspective," says Shaun Hong, co-manager of the Jennison Utility Fund. "But it's difficult for investors to make a lot of money from all of it."
AVOIDING HIGHFLIERS
Hong and other fund managers and analysts say opportunities remain to invest in infrastructure companies whose stocks are likely to do best over the long haul. But the pros say investors shouldn't chase any of the recent highfliers such as Fluor or Shaw Group (SGR), many of which, they warn, won't hold their gains. That's because some recent market darlings already have so much work lined up for the next few years that they won't be able to take on more projects from the expected spending boom. Others are grappling with internal challenges or carrying excessive debt loads that could overwhelm them before the stimulus dollars eventually arrive.
The first step for investors is to identify the types of projects that are likely to see the largest spending boosts. Hundreds of billions of dollars had been earmarked in prior years for repairing roads and bridges, so companies with those specialties aren't going to get as big an immediate boost as others. The coming wave of spending will likely benefit companies involved in less traditional infrastructure work such as improving the electrical grid, waterworks, and the environment.
Obama has said he plans to make the production of renewable energy a top priority, but the share prices of companies that make solar and wind-power generating gear are notoriously volatile. That makes it harder to pick winners. The better play lies with companies that will help expand and improve the U.S. electricity grid, says Gabrielski. The current grid doesn't have the capacity to carry electricity to big cities from the regions with the best sites for wind and solar farms. His top pick is Houston-based Quanta Services (PWR), which makes so-called smart electric meters that are attached to homes and businesses and help utilities run their grids more efficiently.
GREEN ROAD BUILDERS
Dollars may start flowing first in the water arena because Congress approved a package of about 900 projects at the end of 2007. Tetra Tech (TTEK) is a likely beneficiary, says John Quealy, an analyst in the Boston office of Canaccord Adams, a top Canadian brokerage firm. Pasadena (Calif.)-based Tetra Tech performs scientific and engineering studies on water projects for the Environmental Protection Agency and other government bodies. "They don't put any shovels in the ground—they're on the front end of all this spending," says Quealy. That means they'll likely receive some of the first stimulus cash doled out.
Even in the area of road building, investors can benefit from Obama's pledge to emphasize environmentally friendly, "green" resources. Headwaters (HW), a South Jordan (Utah) company, recycles a residue from coal-burning power plants known as fly ash and sells it as a low-cost filler for road paving. California already requires fly ash to be used in all road projects, and Obama could institute a national mandate, says Quealy. Headwaters is trading at just 12 times its 2009 expected profit, below the average ratio of 15 for similar companies, he says.
Sometimes the best investment decisions are those stocks you don't buy, and analysts say there are several sectors to avoid. Domestic steel companies have rallied but may not benefit from Obama's infrastructure push as much as some investors believe. Steel produced for cars provides higher profit margins than the lower-grade steel used in bridges, notes Thomas Melendez, an international equity manager at MFS Investment Management in Boston. With auto sales plummeting, new revenues from infrastructure spending won't be enough to bolster profits, he says. And many steelmakers have heavy debt loads that could be a drag, though companies such as AK Steel (AKS) are stockpiling cash in case the credit crunch worsens.
Despite the 75% runup since late November in shares of Shaw Group, it's hard to see how the Baton Rouge (La.) builder, best known for erecting coal-fired plants, will benefit given Obama's disdain for coal. And while Fluor could qualify for many of the new projects, it has a $36.5 billion backlog, about double its annual revenue.
Investors should be wary of companies that used borrowed funds to buy and manage infrastructure projects such as toll roads after they're built. Highly leveraged infrastructure owners, as well as sponsors such as Macquarie Group that arrange the deals and related financings, have seen their stocks tumble on fears they won't be able to roll over loans in the current credit freeze. "Too much leverage is bad, very bad," says Jennison manager Hong.
Some investors are even going against the flow to sell short stocks that have rallied on the infrastructure hype, in hopes they can profit if these highfliers tumble back to earth. Adrian Bachman, manager of the Arrow Alternative Solutions Fund, is shorting Shaw, Fluor, and a handful of other construction outfits. The stocks, he says, look weak based on fundamentals such as earnings growth, while whatever business comes from Obama's stimulus plan is years away. "There's nothing right now that makes a compelling argument for buying these companies," says Bachman. He's sticking with more defensive sectors, such as health care and consumer staples. That's helped him keep losses to 13% in 2008, less than the market's 32% dive.
Investors who don't want to pick stocks can choose from among a handful of exchange-traded funds that focus on infrastructure companies. Each holds stocks from a particular index of companies that participate in some element of infrastructure—engineering, construction—or hold a portfolio of utilities. But the indexes, and therefore the funds, vary significantly. Utilities that own and operate big infrastructure projects make up almost 90% of the SPDR/FTSE Macquarie Global Infrastructure 100 Fund (GII), for example. And many of the fund's top holdings, including GDF Suez, E.ON, and Tokyo Electric Power, aren't based in the U.S. so they won't benefit much from Obama's plans.
The First Trust ISE Global Engineering & Construction Index Fund (FLM), by contrast, consists entirely of companies that build things. Top holdings include Foster Wheeler (FWLT), Granite Construction (GVA), and VINCI, companies that are well-positioned to benefit from a massive stimulus program. The iShares S&P Global Infrastructure ETF (IGF) is more a combination, with just 40% invested in utilities. The recent runup in infrastructure shares boosted all three ETFs, but investors shouldn't expect the rally to continue once the hoopla dies down. Even if the road to recovery is paved with good intentions, profiting from the coming infrastructure boom will require good research—and patience.
Return to the Investment Outlook Table of Contents
Before it's here, it's on the Bloomberg Terminal.
LEARN MORE