Obama's Action Plan
The President-elect's moves will profoundly affect every market and industry. Here's what to expect
Jane Sasseen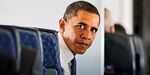 Rarely have investors' prospects depended so heavily on what happens in Washington. President-elect Barack Obama and his team have made it clear they plan to pour on the stimulus, stem home foreclosures, strengthen regulation, and remake the health-care and energy sectors. "Where will policy have the biggest impact?" asks Thomas Gallagher, who oversees Washington policy analysis for institutional broker ISI Group. "Where do you begin?" Here's a look at 10 top policy issues and how they could affect the markets.
DIVVYING UP THE STIMULUS
The stimulus package could cost up to $1 trillion over two years. Much will go into infrastructure projects, and stocks of many construction and engineering companies have already picked up. At the same time, Obama's team wants to use the stimulus to make America greener. The quickest lift may go to companies that specialize in energy efficiency, since the fastest way to create jobs is to weatherize homes and make office buildings more energy-efficient.
TAX LESS, SPEND MORE
Even the most "shovel-ready" infrastructure projects will take time to get going, so Gallagher warns that the White House will have to move quickly on tax cuts. If Washington opts to trim withholding rates rather than send out rebates, the impact could be felt sooner by consumers.
A BIGGER BAILOUT?
Incoming Treasury Secretary Timothy Geithner will be left with roughly half of the $700 billion bailout fund created in October. Will it be enough? Obama has pledged to do more to head off foreclosures, and he may move to rid bank balance sheets of toxic mortgage assets. All that plus an auto rescue could require more than $350 billion. If Obama persuades Congress to up the ante, he'll likely speed the recovery and help make financial stocks and mortgage securities attractive again.
HELP FOR HOUSING
Obama wants lenders to renegotiate loans for homeowners in default. Bernanke has suggested the government subsidize rates for homeowners needing to refinance. Both moves would support home prices and ultimately boost the stocks of homebuilders and mortgage lenders.
CAPITAL GAINS
Obama's plan to raise capital gains and dividend taxes on high-end earners is likely to remain on the back burner. But Anne Mathias, the head of research at Stanford Group, thinks Obama will outline changes by late 2009. With Uncle Sam's need for revenue growing, Mathias figures rates will go up to around 20% from 15% now. "No one has any capital gains now anyway, so it will be easier to pass," she says.
CORPORATE TAXES
Obama backs plans to lower the overall corporate rate from today's 35% but also end loopholes. He wants to revoke the rule that lets U.S. multinationals put off paying taxes on foreign income until they bring it home. The primary winners from closing that loophole: domestic manufacturers. The losers: drugmakers, tech companies, and others that manufacture in Ireland and assorted low-tax locales.
DRUG PRICING
Investors fear Obama's policies will hurt the pharmaceutical industry by negotiating lower prices for Medicare drugs and allowing generic versions of expensive biotech drugs. That could hit profits at big makers like Pfizer (PFE) and Novartis and biotech stalwarts Amgen (AMGN) and Genentech (DNA), while helping generics makers such as Barr Pharmaceuticals (BRL)and Teva Pharmaceutical Industries (TEVA). But reducing the ranks of the uninsured would boost the market for many drugs. Generic versions of biotech drugs are coming anyway, so the industry is already working on next-generation products.
While the next year or so could be rough, the ultimate result could be more revenue, though with smaller margins.
HEALTH-CARE REFORM
Given the big fight ahead over how to rein in health-care costs and cover the uninsured, investing in the sector isn't for the faint of heart. Expect Obama to tackle costs first to defray the expenses of expanding benefits. Insurers could face tighter margins if Americans are eventually able to choose between private employer-based plans and a government one. Also in his sights: highly profitable private Medicare plans, known as Medicare Advantage, run by insurers such as Humana and United Health Group. But mandates to improve efficiency could boost prospects for pharmacy-benefits managers like Medco Health Solutions and technology providers such McKesson (MCK).
ENERGY OVERHAUL
The new Administration could have a climate bill as early as mid-2009 that would cap emissions of carbon dioxide. If coal-burning utilities have to buy the right to emit carbon, companies now heavily dependent on coal, such as Duke Energy (DUK), would be "dead meat," says Roger W. Gale, CEO of consultant GF Energy. And if emissions reductions are required before technology is developed to capture and store carbon from coal plants, utilities will be forced to switch to cleaner natural gas. On the other hand, power generators with lots of nuclear plants, such as Chicago's Exelon (EXC) and New Orleans' Entergy (ETR), stand to benefit from emissions limits, as will providers of low-carbon energy such as solar, thermal, and wind.
RETIREMENT REVAMP
A centerpiece of Obama's retirement policy is an "automatic IRA" available to anyone whose employer doesn't offer a pension or 401(k). By default, money deducted from workers' paychecks would go into an Individual Retirement Account. That would prove a windfall for asset-management firms.
With Theo Francis, Keith Epstein, and John Carey in Washington
Return to the Investment Outlook Table of Contents
Before it's here, it's on the Bloomberg Terminal.
LEARN MORE