Hope Grows for a Taiwan Chipmaker Bailout
The Taiwanese administration seems poised to help as sinking demand for consumer electronics has hit the island's chipmakers hard
by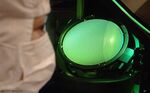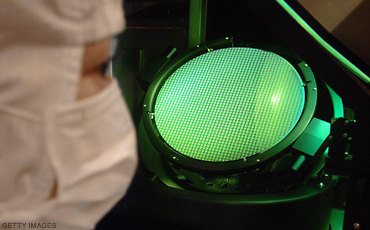 As Americans argue about whether to rescue the Detroit automakers, a different kind of bailout debate is under way in Taiwan. Falling demand for consumer electronics has sent chip prices for DRAM (memory chips used in computers and other devices) plunging by almost 70%. That drop has slammed Taiwanese semiconductor companies, which account for one-third of the memory chips used in PCs and other electronics, and has led many executives to talk about getting money from the government.
And the Taiwanese administration seems willing to help. On Dec. 16, Shih Yen-Shiang, vice-minister of economic affairs, said the government is considering measures to support the chipmakers by encouraging local banks to extend loans. The government is also considering making direct investments in the chipmakers, said Shih. The news helped give a boost to the share prices of Taiwanese chipmakers. The stock price of Powerchip Semiconductor, the largest producer of DRAM on the island, rose 2% in Dec. 17 trading. Nanya Technology, the second-largest, rose 4%. And ProMOS Technologies, the most endangered of the Taiwanese chipmakers, jumped 6.5%.
Like Big Three executives pointing to their disadvantages against foreign automakers, some Taiwanese say their problems stem from unfair overseas competition. Frank Huang, chairman of Powerchip, blames overseas rivals for the industry's woes, pointing to Korean chipmaker Hynix Semiconductor and German chipmaker Qimonda (QI). The sharp fall of the Korean currency, down 40% this year, has hurt Hynix, he argues, and Qimonda is struggling and getting aid from the German state government of Saxony. "They are dumping their inventory on the street and driving prices further down," he gripes.
ProMOS in Trouble
Because of the rough climate, the clock is now ticking for several Taiwanese chipmakers in danger of running out of cash. Probably the most vulnerable is ProMOS, a producer of memory chips that sells to Dell (DELL), Hewlett-Packard (HPQ), and Sony (SNE). ProMOS operates two chipmaking plants—one in Hsinchu, Taiwan's Silicon Valley, and another in the central city of Taichung. The company lost $223 million last year, on sales of $1.45 billion. And that was before the global recession slammed the company. This year, ProMOS is likely to lose $853 million on sales of $996 million, according to an estimate by Credit Suisse (CS). And 2009 won't get any better, with Credit Suisse projecting ProMOS losing another $691 million on revenues of just $600 million.
That sort of performance has made many investors skeptical about the company's ability to survive. The stock price has dropped almost 80% this year. "ProMOS is not that competitive," says Ming-Kai Cheng, head of technology research in Taipei with investment bank CLSA. "In a market-efficient world, they should have been out a long time ago."
The red-letter date for ProMOS is Feb. 14. Valentine's Day is when a $330 million convertible bond issued two years ago comes due, says Ben Tseng, a company spokesman.
The conversion price was about 34¢, but ProMOS' Taipei-listed shares now trade for just 5.5¢. "Barring any miracle happening," says Tseng, the creditors are likely to want their money.
Breathing Room
ProMOS is taking steps to avert disaster. First among them, the company has turned to the Taiwanese government for a lift by getting creditors to give ProMOS some breathing room. "We have talked to the government and hope the government can help out," says Tseng. Meanwhile, the company has scrapped a proposal it announced late last year of $800 million in capital expenditures in 2008. ProMOS is also having staff take nonpaid leave, cutting executive pay by 20%, and shutting production. Next month the company will close both of its factories for three weeks to save money. And ProMOS is trying to sell a division that helps to test finished silicon wafers. "The value of that [division] is in the ballpark" of the $330 million convertible bond coming due in February, says Tseng.
Speculation is building that ProMOS and Powerchip might be targets for a government-directed effort to consolidate the industry into a handful of more competitive players. ProMOS won't comment specifically on reports in the Taiwanese press that Mark Durcan, president of U.S.-based chipmaker Micron Technology (MU), was in Taiwan on Dec. 16 talking with government officials about a rescue for ProMOS. However, spokesman Tseng says the company is not closing the door. "Everything is possible at this stage," he says.
Powerchip's Huang argues an industry bailout is necessary as a matter of national economic security. The industry's strongest player is Samsung Electronics and the second biggest is Hynix, both of Korea. The failure of the Taiwanese chipmakers would take out Korea's biggest rivals and put the island's electronics manufacturers at a big disadvantage. "We cannot leave Korea as the only DRAM provider," says Huang, pointing out the importance of memory chips to Taiwanese producers of computers, liquid crystal displays, and other equipment. "If there's only Korea, they can decide the price and no one can do anything anymore. We cannot let that happen."
Before it's here, it's on the Bloomberg Terminal.
LEARN MORE