Finding Somebody to Trust
Finding Somebody to Trust
Lauren Young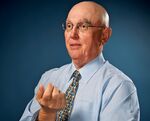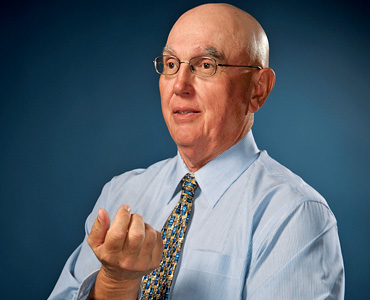 More investors change advisers in down markets than in rising markets. If you're planning a change, what should you consider? Personal finance editor Lauren Young spoke with Jack Waymire, co-founder of the PaladinRegistry.com, which evaluates financial advisers for individuals.
How can you tell if an adviser is good?References are worthless. No adviser will ever give you a bad reference. And advisers do not have published track records or disclosure requirements, so you have no idea what kind of results they deliver.
Your best bet is to ask for actual client statements with the names blanked out. Sure, an adviser can create a fictitious portfolio. That's why you should ask for five portfolios—and ask to receive them within three days. Few people are going to burn the midnight oil making up that many accounts.
Be sure to request statements from people like you. If you are 60 and thinking about retiring, ask for real-life portfolios from people in the same circumstances.
Once you have the account statements, what should you look for?Compare the portfolios at different points in time—such as Jan. 1, 2007, and June 30, 2008—to see what has changed. Look for consistency. Do the same stocks show up in every statement? If so, the strategy is buy and hold. It's not a bad strategy, since no one is good at predicting the future. Most advisers use down markets to rebalance portfolios, reduce risk, or reallocate money to other asset classes, such as from stocks to bonds. Or they sell weak performers to improve performance. Too many advisers make changes simply to justify the fees they charge.
How do you know an adviser is trustworthy?This is the single biggest question facing investors. Bernie Madoff, who allegedly admitted to running a giant Ponzi scheme, was a relatively big name. Other big names have collapsed due to greed and mismanagement—and if you can't trust Bear Stearns or Lehman Brothers, who can you trust? To reduce your risk, make sure the adviser uses a brand-name custodian, such as Charles Schwab (SCHW), Fidelity Investments, Pershing, or TD Ameritrade. And check the adviser's compliance record and registration with Finra.org and state agencies.
What else should you consider?Ask questions about their experience and where they gained their expertise, the associations they belong to, as well as certification. Certified Financial Planner (CFP), Certified Investment Management Analyst (CIMA), and Chartered Financial Analyst (CFA) all have strong requirements, but the CFA is the strongest for investors.
Should you hire an adviser recommended by friends?Scam artists use referrals a lot. A popular one is making sure the pastor of a church has a positive investment experience—easy to do in a Ponzi scheme—and use the pastor as reference to sell other church members. Do your own research: Friends and family rarely know how to determine the quality of advisers.
How do you find an adviser who's good in a bear market?Look at the allocation to various asset classes. A defensive adviser will be broadly diversified in several classes—large-cap stocks, bonds, international, REITs, and cash—with little or no money in more aggressive asset classes, such as emerging markets.
Have fees changed at all?Fees have always been negotiable—and now more than ever. You should not be paying your adviser more than two percentage points each year to run a $1 million portfolio, and that should include all custodial and trading costs. The more money you have, the lower the percentage you pay. If you don't have a significant amount, you can often work with a planner on an hourly basis.
What if an adviser recently left a big brokerage house?Those folks are known as "breakaway brokers." They know trust is a huge issue right now, since so many people feel betrayed by Wall Street. You want a registered investment adviser who, by law, has officially pledged to put a client's interests first—what's called a fiduciary. Your biggest risk isn't the stock market; your biggest risk is bad or unethical advice when you invest in the stock market.
Return to the Investment Outlook Table of Contents
Before it's here, it's on the Bloomberg Terminal.
LEARN MORE