A Wrench in Silicon Valley's Wealth Machine
A year ago, cash rained on tech startups like Digg. Now their valuations are slipping, and venture capital is drying up
Spencer E. Ante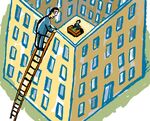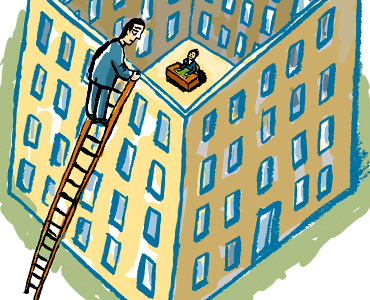 A year ago there were reports that Digg had hired investment bank Allen & Co. to put the popular news aggregation Web site on the block with an asking price of $300 million. Bloggers predicted that buyers could "easily justify" the price given Digg's popularity, although no deal was ever consummated. Now that number looks like a relic from a bygone era. On Sept. 24, Highland Capital Partners and three other venture capital firms invested $28.7 million in Digg. The specific terms were not disclosed, but that investment implied a valuation of $167 million for the startup, according to one person who has seen the terms of the agreement. Digg executives declined to comment on the company's valuation.
It's no surprise that the value of tech startups is falling. With the deepening recession, even the stocks of highfliers such as Google (GOOG) and Apple (AAPL) have tumbled more than 50%. Still, this is a sharp reversal for a generation of companies that seemed poised to inherit the mantle of leadership in the tech industry. Top Web 2.0 companies such as Digg and Facebook, which built their business on persuading users to participate in their Web sites, were showered with attention and millions of dollars in investment based on the expectation they would be able to cash in by creating the next blockbusters of the Internet. Now those high hopes are coming back to earth.
Declining valuations are throwing a wrench into the gears of Silicon Valley's wealth machine. In the worst cases, the money dries up and startups are shut down. But even for fortunate companies such as Digg that can still raise money, complications abound. Falling prices can make it harder to attract the best and brightest. Morale can suffer, and workers with stock options underwater may be less likely to stick around. Such pressures can force companies to grant new options at lower prices or reprice existing options, which can infuriate venture capitalists backing the company.
WAIT AND SEE
Falling values can also cause merger-and-acquisition prospects to dry up. Skittish buyers often wait for prices to drop even further. "This is the worst time to [sell]," says Raj Kapoor, managing director of venture firm Mayfield Fund. "The feeling amongst buyers is that there will be better value if they wait until 2009."
Jay Adelson, Digg's chief executive, says it's clear the environment has changed for all startups. With venture money harder to come by, entrepreneurs have to concentrate on building their businesses. He says Digg is dialing back some expansion plans and trying to reach profitability as soon as possible. "All I care about is making sure the business foundation is solid," Adelson says.
He adds that the valuation of Digg today isn't that important, since it just raised money and is not for sale: "We know [that] if we are a profitable business, then the valuation will ultimately follow." Moreover, Adelson says he sees no need to make changes to Digg's stock option program. "Our employees are in this for the long term," he says. "[Employees] love the upside opportunity with their stock options."
Digg Director David Sze, a partner with venture capital firm Greylock Partners, acknowledges the value of his firm's Digg investment has likely dropped even since the September venture investment. "If I had to sell Digg today, I would probably not be getting the valuation I got earlier this year," he says.
One reason may be that Digg's public profile is much larger than its financial might. Last year the company lost $2.8 million on $4.8 million in revenue, according to Digg financial statements reviewed by BusinessWeek. In the first three quarters of 2008, Digg lost $4 million on $6.4 million in revenue. Adelson declined to comment on the figures.
NO TURNAROUND IN SIGHT
The valuations of tech startups are apt to keep falling, say some investors and lawyers. In September 18% of the financing rounds for venture-backed startups were for a lower value than the previous round, according to a survey from law firm Fenwick & West. In the fourth quarter that figure "could easily double," says Fenwick & West attorney Barry Kramer.
In one extreme case, the software startup BitTorrent recently tore up an agreement signed earlier this year that would have given it $17 million in venture money. Instead, the company took $7 million, laid off two-thirds of its 60 employees, and slashed its valuation from $177 million to just $35 million.
Investor Sze says he isn't worried that Digg's value may have dropped since September. He feels bullish because big media players are refocusing on their own core businesses and new entrants are less able to raise capital. Sze figures Digg has plenty of money to ride out the bad times. "If you have the cash and are building a good business and can get to breakeven in a reasonable time, this is where you make hay," he says.
Before it's here, it's on the Bloomberg Terminal.
LEARN MORE