Detroit: Chapter 11 Is Not the Answer
Bankruptcy wouldn't automatically scuttle the union contracts and dealer agreements that have hamstrung U.S. automakers
Barry E. Adler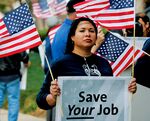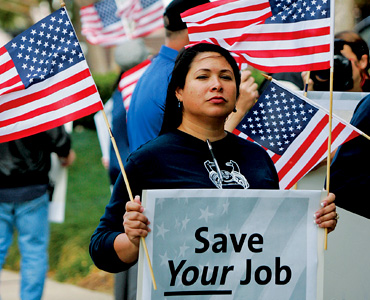 As American automakers continue to struggle, calls have increased to condition government relief on Chapter 11 bankruptcy filings. In principle, the manufacturers could use bankruptcy to rid themselves of burdensome obligations and restructure under court protection from creditors. In practice, though, Chapter 11 alone would be a mistake. Saving Detroit requires even bolder action. Congress should immediately place the auto manufacturers' assets under government management and decide afterward how much to pay for them. This can be done through a process known as legislative taking, sometimes used to acquire land for public use, and appropriate here, as well.
The limitations of Chapter 11 begin with autoworker contracts for wages and benefits, which must be reduced for the manufacturers to survive. A bankruptcy petition would not automatically scuttle these contracts. A court could modify the manufacturers' obligations, even over worker objections, after a hearing to determine whether the proposed reductions were needed. Yet the outcome would be uncertain, and the process could cause delay at a critical time.
There is also a glut of dealers, and the manufacturers must eliminate some to regain profitability. The automakers have long understood this, but the law in many states protects dealerships from termination except for cause—and it is frequently difficult to show cause. Car companies have endured the excess of dealers rather than come up with the money to buy out the dead weight. The general right of a debtor in bankruptcy to reject contracts is widely cited as a solution, but there is a little-noted federal statute that requires bankrupt debtors to operate in compliance with state law. So the dealers would have a plausible, albeit uncertain, argument that a debtor could not terminate them except in accordance with dealership-protection laws, putting the automakers back where they started. Even if the manufacturers prevailed, the delay from litigation could be costly.
A more subtle problem is the way the bankruptcy code protects secured creditors. If a corporate debtor is worth less as a going concern than in liquidation, there may not be sufficient worth to pay secured creditors the value of their collateral, in which case bankruptcy law permits them to block reorganization and insist on liquidation. It's a fair bet that at least General Motors (GM) and Chrysler are worth less to their investors alive than they are dead. This makes continuation doubtful. True, government money can cure almost any ill. The government might negotiate a settlement with the secured creditors or supply the funds necessary to pay for the assets pledged against a loan and force creditors to accept its restructuring terms. But the industry could collapse while the parties negotiated or litigated a payoff.
A bankruptcy-sponsored auction of the automakers' assets might sidestep these pitfalls. But there would be no assurance that a bankruptcy court would conduct such an auction, and even if it did, a government subsidy needed to promote production and employment might be difficult to negotiate quickly with a purchaser. If the buyer were a foreign company, the process would be politically complicated.
A better solution than bankruptcy—or than bankruptcy alone—is the legislative taking process. Under pressing circumstances, Congress occasionally seizes property for a public purpose followed later by a determination of a fair price for the property. This method has been used when an imminent threat to or need for land requires quicker action than would be possible if compensation had to be determined first. The underlying principle applies to the auto crisis.
To stabilize a vital sector of the economy, Congress could take the assets of the automakers in peril and place them immediately in the hands of a receiver who would then cut new deals with workers, dealers, and suppliers. Eventually, the receiver (who might be the proposed "car czar") could, on behalf of the government, sell the new entity in the marketplace, as is, or with a continuing government subsidy.
Dividing the Money
The "takings" legislation would provide for a post-confiscation judicial hearing, where a court would determine the value of the assets the government seized. That amount would be transferred to the corporate shells of the former automakers. Or, if a court ordered, part of the payment could go to others whose rights were compromised by the seizure. The companies could then enter bankruptcy, where secured and other claimants would fight over the cash. The bankruptcy code is well suited to officiate in a contest for limited assets. This contest would be separate from auto production, which would not be disrupted in the imbroglio.
A legislative taking wouldn't be a panacea. Renegotiation with needed workers and dealers, among others, is an inevitable cost of continuing to make cars. However, the unions would no longer cling to the hope of preserving their current contracts. Unwanted dealers could not hold up the redeployment of assets. And there would be no uncertainty over whether unsatisfied secured creditors might force liquidation. Quick action might preserve a viable portion of the U.S. auto industry.
Join a debate about whether the U.S. should bail out its carmakers.
Before it's here, it's on the Bloomberg Terminal.
LEARN MORE