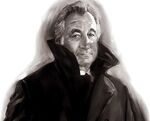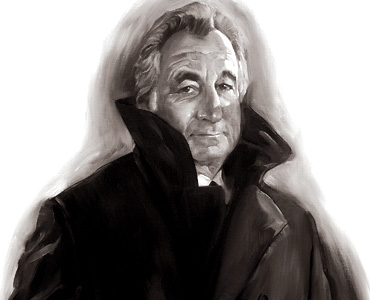 The arrest of Bernard Madoff, the financier who allegedly ran a $50 billion Ponzi scheme, could mark the end of the hedge fund industry as investors know it.
Hedge funds have been in a downward spiral for months as the markets have cratered and wealthy investors have pulled some of their money out. Supposedly impregnable portfolios, such as those at Citadel Investment Group, have lost half their value in the past year. Even so, Wall Street stayed optimistic that investors would rescind their pending redemption requests if the markets stabilized, thereby buoying the industry's fortunes.
But the Madoff mess, in which total losses could exceed $20 billion, has dashed any hope for hedge funds. As the list of investment managers, banks, charities, and celebrities allegedly fleeced by the former chairman of the Nasdaq stock market has grown, investor confidence has sunk to an all-time low. It could take years for managers to regain that trust. And the industry that emerges from the other side of this crisis will likely be far humbler, smaller, and cheaper than the one that began the year with nearly $2 trillion in assets. "The Madoff thing couldn't come at a worse time," says Sol Waksman, founder of industry tracking service Barclay Hedge.
Closing Their Doors
Until now, the death toll of funds has been minimal as managers clung desperately to the notion that the chaos would subside. But with little chance of that happening soon, hundreds of hedge funds suffering double-digit losses have no choice but to shut their doors. The ensuing wave of liquidations would be a sober start to the New Year, further depressing prices of stocks, bonds, and commodities. It could mirror the tumult last fall when stocks dropped 30% in six weeks, driven largely by a sell-off in hedge funds. Hedge fund assets, already down 25% since the start of 2008, could drop to less than $1 trillion in a year.
So-called funds of hedge funds, which buy stakes in multiple hedge funds, will be among the hardest hit. Besides offering a diversified investment that supposedly reduced the risk of a blowup in any single portfolio, fund-of-funds managers assured clients they had conducted deep research on the underlying hedge funds. But many funds of funds, including ones at Man Group (EMG.L) and Banco Santander (STD), plowed money into Madoff's firm. One of the biggest: Fairfield Greenwich Group, which invested nearly half of its $14.4 billion with Madoff. The mistakes have dealt a black eye to one of the group's main sales pitches.
In the unlikely event investors give funds of funds a pass on this disaster, the banks that lend money to these portfolios may not. Even though banks started cutting back credit lines to funds of funds earlier this year, the Madoff scandal unfolded so quickly that many lenders have been blindsided and could be exposed to hefty losses as a result. For example, France's BNP Paribas (BNPP.PA), which provided credit to funds of funds, says it could take a $470 million hit. Lenders, still licking their wounds, may be reluctant to lend to funds of funds for quite a while. "Financial institutions that have felt pain don't quickly forget," says Charles Geisst, a finance professor at Manhattan College.
Long-Term Ramifications
All that is raising serious doubts about the viability of funds of funds—and the long-term prospects for hedge funds in general. After all, funds of funds account for roughly 43% of the industry's assets. "There are going to be some tough questions," says Chris Addy, chief executive of Castle Hall Alternatives, a hedge fund due diligence firm.
The ramifications will be felt for years to come. Without the huge source of ready money, both from funds of funds and bank credit lines, hedge fund returns will suffer even after the markets rebound. For one, it's hard to produce double-digit returns without borrowing money to leverage assets. And as expectations come down, fees most certainly will follow, since investors won't be willing to cough up 20% of profits. In the end, the industry may revert to its style in the 1980s, when hedge funds tried merely to outpace the market modestly. "Hedge funds became a disguised way to ramp up as much short-term profit as possible," says Geisst. "That's the exact opposite of what a traditional hedge fund was supposed to be."
Business Exchange related topics:Hedge FundsBernard L. MadoffMarket BottomU.S. Stock Market
Before it's here, it's on the Bloomberg Terminal.
LEARN MORE