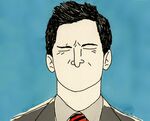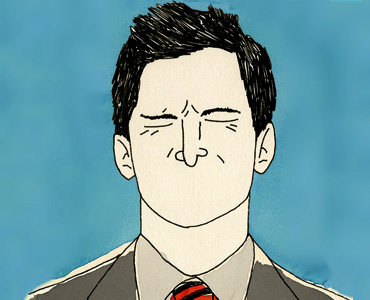 Remember the so-called shareholder activist? That involved investor who press-released, proxy-battled, and bluffed executives into dividends, buybacks, and/or outright sale of the company? Such self-proclaimed unlockers of value (not to be confused with good governance gadflies) were often given to self-righteousness: We win, shareholders win, America wins. Or so they claimed.
In the current downturn, this normally vociferous crowd has fallen rather quiet, even with the stakes higher than ever. The financial crisis has taken its toll on activists' capital and credibility. (Did they, on balance, do more harm than good?) Hedge funds, the traditional agitators, are having their worst year ever and are focused on simply surviving. Pension funds have lost trillions. And all this as corporate cash still abounds while the market's plunge has made targets easier to acquire. "The irony is that the shares of so many companies are at their lowest valuations in years," says David Winters, a veteran activist who manages the Wintergreen Fund (WGNRX) in Mountain Lakes, N.J. "If there's a time to nudge, it's probably now. But activists are hiding under their desks."
Reactivating, so to speak, will require new capital and a new playbook.
Time was when a fund manager would hoard a chunk of a company's equity, fax in his list of demands, then sit back and wait for the suits—ever concerned about a private equity buyout—to ring him up. That kind of "engagement," in the common euphemism, greased the skids for much of the stock buybacks totaling $1.7 trillion between 2002 and 2007.
Now hedge funds and buyout shops are scrambling to stanch redemptions, amass cash, and sell anything that can attract a bid. "More than anything, they're just stunned," says Stephen Davis, senior fellow at Yale's Millstein Center for Corporate Governance & Performance. Plus, as über-activist Carl Icahn said in a recent interview, activism does not come cheap: "You [must be] willing to spend a great deal of money and go up against a company's legal team that's paid for with shareholders' money."
But willpower and dollars aside, the corporate landscape is littered with activist-led buybacks and buyouts gone bad. Kirk Kerkorian could fix neither Ford (F) nor General Motors (GM). Icahn bullied Time Warner (TWX) into buying back $20 billion of its stock in early 2006, when it traded at 18. Its shares touched 7 last month. In March 2007, thinking it was putting a floor under its share price of 21, New York Times Co. (NYT) boosted its dividend by 31%. Activist Harbinger Capital Partners bought in big and scored two board seats. Then the stock plummeted to 5, and management had to gut the dividend and move to borrow against its new headquarters.
Activists similarly forced the likes of Home Depot (HD), Motorola (MOT), and even over-leveraged mortgage lenders to buy back shares at multiples of where they currently trade. Now, with financing all but cut off and their coffers full of underwater shares, boards can respond to activists with icy disdain—if at all.
To be sure, not all activists are wrong-headed. For them to regroup, says Yale's Davis, they must take advantage of the executive-pay and corporate-governance rules that are expected to emerge from Washington. They'll need to tag-team with the sovereign wealth funds that now own a chunk of U.S. companies. And the hedge funds and private equity shops that survive will have to bone up on the finer points of investing in distressed assets.
Still, it's one thing to be a distressed investor—and another to be a disillusioned one.
Bill Smith, the top fund manager at New York's SAM Advisory, has been perhaps the most outspoken Citigroup (C) activist. For three years, he believed he could press management to change its ways or break up the superbank. He lobbied mega-shareholders such as Legg Mason's (LM) Bill Miller and Saudi Prince Alwaleed bin Talal, but they didn't listen. He rode the stock down from 50 to 20 and got louder. No response. The stock hit 3 before the government finally bailed Citi out last month. "I screwed up," he confesses. "Instead of believing I could fix it, I should have shorted it."
Before it's here, it's on the Bloomberg Terminal.
LEARN MORE