A Standoff Over How to Rescue the Housing Market
So far, clashing proposals have led to a split in Washington that may not be resolved until Obama takes over
By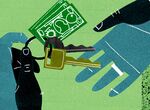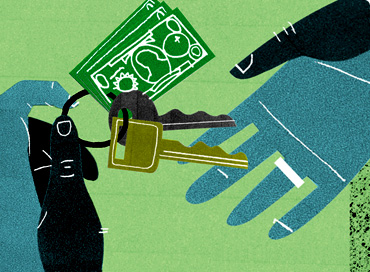 What's the best way to stabilize plunging home prices? Treasury Secretary Hank Paulson and his staff are considering plans to push mortgage rates down to 4.5% in hopes of bringing buyers back into the moribund market. But many Democrats—in Congress and on President-elect Barack Obama's team—seem more set on pressing lenders to renegotiate troubled mortgages. That tack, championed by Federal Deposit Insurance Corp. head Sheila Bair, is aimed at trimming foreclosures and ending fire sales.
The differing approaches have led to a standoff. The government transition also makes it less likely that much will happen before Obama takes over in late January. That's worrisome: Without reducing foreclosures and ending the slide in home prices, it will be nearly impossible to stabilize banks and lessen the depth of the recession. And sharply rising unemployment has added new urgency: Last spring, Rod Dubitsky, Credit Suisse's (CS) head of research for asset-backed securities, projected 6.5 million foreclosures. With unemployment set to top 8% in 2009, he says up to 10 million families may lose their homes.
Still, policymakers remain split on the best approach. Bair repeatedly has been ahead of Paulson in calling for a stronger policy response, but when she first suggested pushing lenders harder to modify iffy mortgages last spring, it was dismissed. Since then she has instituted many of her ideas at IndyMac, the failed thrift the FDIC took over in July.
Bair's plan offers a guarantee to lenders that modify a mortgage so payments are trimmed to 31% of a homeowner's gross income. If they cut interest rates or stretch out the life of a loan, Washington would cover part of the lender's losses should a homeowner redefault. Bair says the plan would save 1.5 million homeowners at a cost of $24.4 billion. But skeptics say conflicting investor interests make it legally tough to modify securitized loans. And new statistics suggest that more than half of loans modified early this year are already at least 30 days past due—though Bair notes many early modifications did little to lower homeowners' monthly costs.
Paulson argues that Bair's plan is inappropriate for the Treasury's $700 billion rescue, because it would be an expenditure rather than an investment that would earn a return. The proposal also would reward banks for failed modifications instead of successful ones, since lenders would get subsidies only on loans that redefault.
Obama has said little about his plans, but many in Washington believe Bair's proposals will underpin his foreclosure strategy. And many in both parties (Republicans are especially annoyed) see her efforts to publicize the plan as a bid for a bigger job with Obama.
TREASURY'S OPTIONS
Will the incoming Treasury team clash with Bair, too? According to a recent Bloomberg story, Timothy F. Geithner, the head of the New York Fed and Obama's nominated Treasury Secretary, is also unhappy with Bair and wants her out before her term ends in 2011. An FDIC spokesman dismisses the idea of an ulterior motive as ridiculous, noting that Bair has championed foreclosure mitigation for years. The New York Fed and the Obama transition team declined to comment.
Treasury says it's studying several options, including the plan to subsidize low rates. Proponents say that by bringing new buyers to the market, the move could help end the pricing slide. "That will be far more important than any amount of loan modifications," says Ken Griffin, CEO of hedge fund giant Citadel Investment Group. Problem is, low rates would do little for those now facing foreclosure or trapped in homes worth less than their mortgages. And with just six weeks left, the Bush Administration is unlikely to launch a new program unless Obama's team signals that it backs the idea, says Howard Glaser, a mortgage industry consultant.
On Dec. 4, Fed Chairman Ben Bernanke proposed a variation on Bair's plan that also draws on the Treasury idea. Instead of guaranteeing losses, he said, Uncle Sam could subsidize reduced interest rates on modified loans. While more complex than the FDIC plan, it would "increase the incentive of [mortgage] servicers to be aggressive in reducing monthly payments," he said. With Geithner and Bernanke having worked closely throughout the crisis, the idea could gain traction as Obama's plans become clearer.
Before it's here, it's on the Bloomberg Terminal.
LEARN MORE