Unemployment: Gray Skies Over Greensboro
The ranks of well-qualified job seekers are growingand few companies are hiring
Nanette Byrnes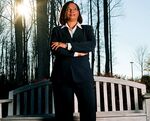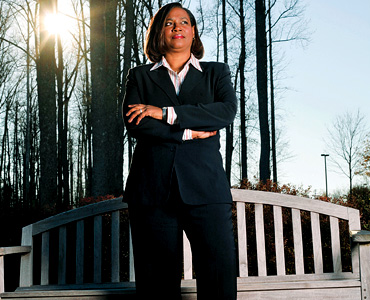 The great job bust of 2008 is being felt keenly in communities across the U.S. Few may be suffering more than Greensboro, N.C., one of the South's most scenic and livable cities and no stranger to disruptive economic change. Greensboro's local economy has been stress-tested by global outsourcing since the early 1990s, when jobs tethered to its two once-dominant industries, textiles and furniture, began to move to Asia.
Until recently the city had made up many of those job losses by repositioning itself as a financial back-office center serving the banks of nearby Charlotte and insurance companies from across the country. It also built itself up as a transportation hub and a home of high-tech manufacturing. Now the question is, can "this new three-legged stool weather titanic national economic forces," says Keith G. Debbage, a professor at the University of North Carolina at Greensboro.
At the moment there's more job destruction than economic regeneration taking place in Greensboro, where the unemployment rate is 7% and recently hit its highest level in five years. In late November a line of 400 well-dressed job seekers, résumés in hand, snaked through the atrium of the local Embassy Suites Hotel, hopeful that the businesses at a jobs fair about to open would be enthusiastic to see them. The likes of Citigroup (C), American Express (AXP), Bank of America (BAC), and Aon (AOC) had set up booths, but generally they had few jobs to fill.
Other than supermarket chain Harris Teeter (RDK), which was hiring for a store opening in the area, most outfits were simply directing the hordes to their Web sites and saying more jobs might be available in 2009.
"Very Discouraged"
One attendee, Angela Taylor, has been looking for a job since June. And it wasn't her first fair: She's been hunting for work in human resources since she was laid off from a tech outfit. Taylor spent 10 years working for Mercury Data Systems, a firm her husband, John, co-founded in a spare room of their home in the mid-1990s. She had helped him as it grew from 2 people to over 100 and to more than $20 million in annual sales, but when business slowed this summer, all the administrative staff were cut, Taylor among them. (No corporate favoritism in this family.)
Although she has a decade of experience with everything from 401(k) plans to disability insurance and office computer systems, she has had only five serious interviews since the summer, and no offers. "I am more than qualified for any of these jobs out there," says Taylor, who recently spent five hours on the PC at the public library filling out online applications. "But I'm getting very discouraged."
North Carolina's strong economy in recent years had attracted a stream of people moving in to find work. It's far more difficult now. Keyan Whitlaw, a part-time preacher, has experience in customer service and telemarketing, but even though that's a good fit for Greensboro's new economy, he's having trouble finding a spot. "It's a little rough," says Whitlaw, who had expected North Carolina to be an easier job market than Virginia, where he had been living up until this fall. "A lot of companies I've been to that were hiring, all of a sudden put a freeze on."
Now even locals are considering leaving. Tim Markee, an information technology product manager, was laid off in late November from Gilbarco, a division of Washington-based Danaher (DHR), which makes gas pumps. The father of a kindergartner and his family's sole breadwinner, Markee expects he'll have to move out of state to find work and will soon interview in West Virginia. It boils down to this: "I need to be employed," he says.
Before it's here, it's on the Bloomberg Terminal.
LEARN MORE