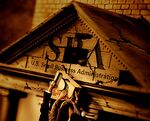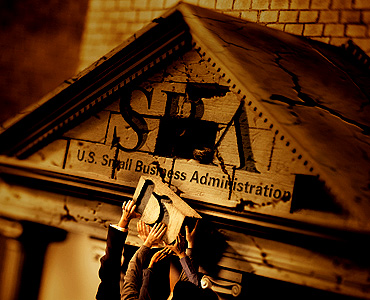 Any entrepreneur who's been through a business turnaround might have some empathy for the folks at the Small Business Administration. During the past eight years, the SBA has been, generally speaking, underfunded, underutilized, and underloved. But it wouldn't be all that complicated to transform the agency into a powerful advocate for small businesses. Here's what needs to happen:
1. FUND THE AGENCY
Congressional appropriations for the SBA fell to $499.5 million in 2008, down about 26% from 2001, according to Senator John Kerry (D-Mass.), chairman of the Senate Committee on Small Business & Entrepreneurship. Staff size dwindled to 2,359, off 18% from 2003, says the SBA. "The SBA has seen its funding, staff, and oversight capabilities dramatically diminished," says Kerry. "We need to reverse this trend and reinvigorate the agency." On that front, there's hope: President-elect Barack Obama says he intends to restore the SBA's budget and its former strength.
2. GAIN R-E-S-P-E-C-T
Under the Clinton Administration, the SBA's Chief Administrator met regularly with the Commerce Secretary and was considered a de facto Cabinet member. That practice ended in 2000, dramatically limiting the Administrator's access to the President and Cabinet-level officials. Restoring that "would be an excellent prescription to create change," says Cynthia McClain-Hill, president of the National Association of Women Business Owners in Washington, D.C.
3. OVERHAUL THE LOAN PROGRAMS
Due in part to the economic crisis, volume in the SBA's flagship 7(a) loan fell some 30% in the SBA's fiscal 2008, ended Sept. 30. And the secondary market for repackaged loans has all but dried up.
The most straightforward way to boost lending would be for the SBA to make bridge loans out of its disaster fund, as many in Congress have urged. Another tactic is to temporarily eliminate the origination and guarantee fees that the SBA must charge banks and borrowers, as a bill from Kerry and Senator Charles Schumer (D-N.Y.) would do. Obama has also called for both measures. "We sense that he will press really hard to get capital to small businesses," says Stephen Denlinger, federal procurement advocate for the U.S. Hispanic Chamber of Commerce.
Interest rates on SBA-backed loans greater than $50,000 are now capped at 2.25% over prime. Small businesses aren't locked out by frozen credit markets "but because banks can't make money making these loans," says Tim Metz, vice-president of loan services for Douglas Bank in Lawrence, Kan. Raising the rate cap could make credit more accessible to those who need it most.
4. SHAKE UP PROCUREMENT
The SBA oversees procurement by federal agencies, but it's fallen far short of its goal of 5% of dollars for women. "I find it inexcusable that after wasting nearly eight years, the current Administration has failed to implement this congressionally mandated program," says Senator Olympia Snowe (R-Me.). Denlinger suggests boosting staff to help the agency meet its goal of 23% of procurements to all minorities.
In an ideal world, the SBA would support visionary businesses. Its chief would promote the importance of entrepreneurship to the economy. But let's get the agency's house in order first.
Back to BWSmallBiz December 2008/January 2009 Table of Contents
Before it's here, it's on the Bloomberg Terminal.
LEARN MORE