Startups: How to Keep a Franchise Business in Motion
There are a number of ways franchisors can counteract the tough borrowing environment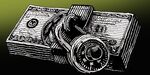 While a slowdown in the economy might mean franchising is a more attractive way for entrepreneurs to expand their businesses, the credit crunch also means that potential franchisees will likely have a tougher time scaring up the money to get going. In the past, franchisees often tapped their home equity or retirement funds to raise initial cash, then turned to lenders to finance the balance. Now they've been dealt a triple whammy: Home values and stock values have plummeted, and lenders are demanding anywhere from 15% to 30% cash up front, then scrutinizing credit scores and business plans.
No industry is immune, but some franchise concepts are getting hit harder than others, says Reginald Heard, president and CEO of Bankers One Capital, a Danbury (Conn.)-based debt and private equity placement firm. Hardest hit: full-service restaurants, along with other chains seen as vulnerable to consumer belt-tightening.
Still, there's plenty franchisors can do to help would-be partners navigate the tough lending market. Some are trimming their startup fees and helping prospective franchisees cut costs by, say, working out of their homes instead of using leased spaces, says Matthew Shay, president and CEO of the International Franchise Assn. You should also register with the Small Business Administration's Franchise Registry (www.franchiseregistry.com), a national database of franchises that qualify for SBA-guaranteed loans. "Smaller banks rely on this registry when approving loans," says Heard.
It's also in your best interest to study up on which institutions are still lending money and build relationships with those lenders. "Look at banks that are true balance-sheet lenders," says Heard. "They don't rely on the secondary markets to make loans, and they're still lending." You can also look beyond traditional lending: Certified development companies, which are nonprofits set up to boost local economic development, offer funding for capital assets, such as real estate or equipment.
Back to BWSmallBiz December 2008/January 2009 Table of Contents
Before it's here, it's on the Bloomberg Terminal.
LEARN MORE