Not Your Usual Hip-Hop Mogul
At 27, Ozone's Julia Beverly finds standing out to be a strategic advantage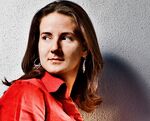 I had just turned 20 when I launched the magazine. I didn't have any experience in publishing, so it's been trial and error, learning my own way of doing things. When I started out, it was hard for some people to take me seriously, being a young white woman in hip-hop. People would think I was a groupie or be disrespectful. But I knew who I was and what I stood for, and eventually people understood I was serious about my business. At this point standing out is more an advantage than a disadvantage. In the music industry, anything you can do to distinguish yourself is a plus.
JULIA BEVERLY
Who: Founder of Ozone magazine, a monthly hip-hop glossy
Age: 27
Where: Atlanta
Employees: 8
Revenue: $1.5 million
Hip-Hop Exchange: Ozone has hosted a hip-hop awards show since 2006, featuring performances by artists from the Southern rap scene, including Young Jeezy, Ludacris, and Rick Ross. The program also honors buzzworthy musicians who haven't yet released albums nationally.
OFF THE BEATEN PATH
Beverly cultivates hip-hop audiences with parties and promotions in secondary markets such as Montgomery, Ala., where major magazines and labels aren't as active.
BEHIND THE LENS
Beverly fell into publishing the magazine while working on her portfolio as a concert and portrait photographer. Although most of her time is spent promoting Ozone, Beverly still does some freelance photography for rap magazines such as Urb and XXL.
Back to BWSmallBiz December 2008/January 2009 Table of Contents
Before it's here, it's on the Bloomberg Terminal.
LEARN MORE