Merlino Magic
A talk with Nell Merlino, who thinks female-owned businesses can jump-start the economy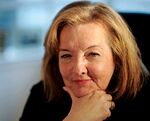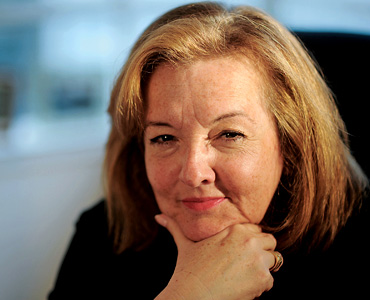 It's not just politicians who have grand plans to salvage the economy. Nell Merlino has her own idea: What if the nation's 10 million female entrepreneurs all grew their businesses dramatically, creating new jobs and pumping money into local communities? It's an ambitious idea, but Merlino, the force behind Take Our Daughters to Work Day, isn't afraid of those. Since 1999, her nonprofit, Count Me In, has provided loans and mentoring to help women transform microbusinesses into million-dollar enterprises. In January, Merlino is launching the Make Mine a Million Dollar Race, which challenges participants to hit one of three revenue goals—$250,000, $500,000, or $1 million—by yearend. Merlino talked to SmallBiz Deputy Editor Colleen DeBaise about the program, surviving a recession, and how women can make an impact.
Q: You're known for helping women entrepreneurs bring their companies to the million-dollar level. Why set lower goals in the new race?
A: The vast majority of women-owned businesses are at $50,000 or less in annual revenue. We wanted to get real, especially in this climate, and give people goals they feel they can hit. It's an extraordinary achievement to go from $50,000 to $250,000 in revenues—that's when you start thinking of yourself as a CEO.
Q: Why is it that only 3% of women-led businesses grow to $1 million in sales?
A: Women-owned businesses have stayed small because they've stayed by themselves. The moment they reach out and hire people—that's when the magic happens, and the business grows. We now find ourselves in a situation where there are plenty of people who will be needing jobs who would probably jump at the chance to work in a small business that's been stuck. I see it as the joining of two groups who really need each other.
Q: What do you hope the Make Mine a Million Dollar Race will accomplish?
A: I want women who are growing their businesses and creating jobs to be acknowledged as one big economic stimulus package. We're the country's secret weapon.
Q: Is it harder for women to be entrepreneurs than men?
A: No, but women have different lessons to learn. Learning not to do everything yourself may be harder for women, because we multitask every day with our families. But that's a trap. You become more powerful when you work with others.
Q: What's the most common problem you've encountered in mentoring women business owners?
A: Lack of confidence. What I see in the women we work with is all the potential, the dreams, and the capabilities they have. They need to step back and see those, too.
Q: What mistakes do entrepreneurs commonly make during rough times?
A: They get too scared. Or, because [economic conditions] haven't immediately affected them, they don't pay attention. You really do need to make an assessment of your cash position. Find out how your customers are doing: Are they going to be able to pay their bills? Talk to your employees, vendors—everyone. This is not a time to be saying, "let's wait and see what happens." Figure out how to keep cash flowing.
Back to BWSmallBiz December 2008/January 2009 Table of Contents
Before it's here, it's on the Bloomberg Terminal.
LEARN MORE