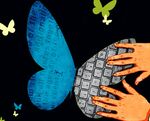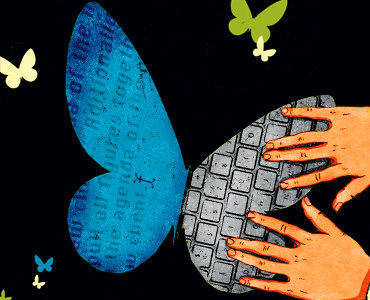 The San Mateo (Calif.) office of Star Analytics, a software startup, has something in common with Starbucks (SBUX): It's a Wi-Fi hotspot. Employees can "come in from the field, log in to the wireless network, and are immediately productive," says Chief Executive Trevor Hughes. Meetings can happen anywhere, even on the sunny deck, because there's connectivity in nearly every bit of the office. Star has been able to accommodate 15 new staffers and exceed $1 million in sales in just 18 months.
As a technology journalist, I love checking out gadgets and technologies. But entrepreneurs who opt for wireless—and more make that choice each year—need tangible benefits. Wi-Fi has them. Compared with a conventional wired network, a Wi-Fi setup is more efficient, costs less to install, and can help ease your company's growing pains. And because you don't need to run cables through walls and ceilings, it's simple (and cheap) to rebuild the network should you move.
There are a few caveats. If you're constantly moving digital files loaded with graphics, you'll probably be disappointed in the speed. And some buildings have steel-reinforced walls, making it difficult for signals to move between rooms or floors, says Matthew D. Sarrel, executive director of technology consultants Sarrel Group in New York.Otherwise, there's little reason not to go wireless, or to use wireless to extend an existing network. Almost any notebook purchased in the past two years comes with wireless capability.
You'll also need at least one access point or router. An industrial-strength access point serving up to 25 laptops costs at least $150. Home wireless routers are much cheaper but aren't powerful enough for a business.
Technology standards for wireless are an alphabet soup, but fortunately, you only need to care about one: 802.11n draft 2.0. Products adhering to this standard, including laptops, sport a range of up to 200 meters and speeds of up to 250 megabits. Note the phrase "up to." In the real world, range and speed will be less. If your laptops' wireless cards use an older standard, don't worry: 802.11n will still be compatible. When buying new devices, look for an endorsement from the Wi-Fi Alliance to ensure interoperability.
Setting up a wireless network isn't that difficult, but getting good tech support can be. Computer makers like to blame the software makers, who like to blame the router makers. That alone might be reason to bring in a pro.
Next, a word about safety. We've all heard stories about hackers lurking in parking lots, but there's little to fear, says Ken Dulaney, an analyst with market researcher Gartner in Stamford, Conn. New routers and access points use WPA2, a security standard which so far hasn't been cracked. Just be sure to switch your devices' security features on, as they often ship turned off, says Nadeem Ahmad, a wireless specialist with consultants Dimension Data in Johannesburg, South Africa. Install antivirus software, and consider adding an extra layer of security with a product like SonicWall Pro 2040, which helps prevent unauthorized access. Then kick up your feet, grab a latte, and enjoy feeling just slightly superior to those folks working out of the Starbucks down the street.
Back to BWSmallBiz December 2008/January 2009 Table of Contents
Before it's here, it's on the Bloomberg Terminal.
LEARN MORE