Advertising on a Budget
Strategic marketing can bring in the traffic without costing a fortune
By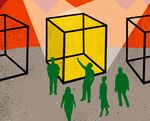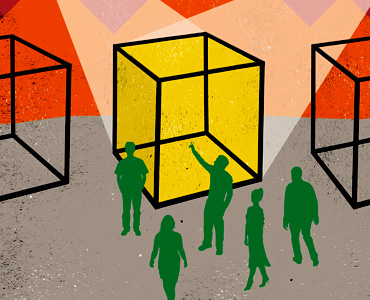 Q: Seven months ago, I opened a small store selling futons, carpeting, and home furnishings located on a busy road with little foot traffic. I've advertised in papers and the phone book, but it's like flushing money down the toilet. How can I get a better response on a shoestring? — Rudy Scott, Oceanside, N.Y.
A: What you need is a strategic marketing plan. Instead of throwing money at random venues—a little here, a little there—craft an advertising campaign to attract the customers you want. You probably can't afford professional marketing help, so brainstorm instead with employees, family members, and friends. Who are your target customers? What are they reading, listening to, or looking at online? What can you offer that will lure them into your shop?
If you're stocking lower-end items like futons, you might tailor your marketing efforts specifically to students, renters, and anyone looking for a deal, says Gay Silberg, president of GSS Communiqations in Los Angeles. Younger customers often hunt for bargains online, so consider pay-per-click advertising to get them to your store's Web site.
Offline, you might try low-cost but aggressive techniques to reach local customers. People tend to shop where they live during a recession, so consider using signs, banners, and "human arrows" stationed at street corners on weekends, says Steve O'Leary, principal of O'Leary & Associates, an advertising firm in Newport Beach, Calif. "Focus on a particular price point to attract immediate business," he says, such as "Futon Special, $199."
If you do find extra room in your budget, consider radio or television advertising. Commericals can be cheaply produced by your local cable system and targeted to specific neighborhoods. "Cable also provides the ability to pick networks like the WB that appeal to a younger audience," Silberg says.
Whatever you do, don't wait too long to get your name out there. Furniture retailers, unfortunately, are highly susceptible to failure in downturns.
Q: I recently started my own consulting business. Should I bill clients with a 30-day due date, or should I require full or partial payment up front? — Susan Carrier, Altadena, Calif.
A: It's wise to obtain a percentage up front, especially if your client is a startup, too. "The bigger and more established the company, the greater the chance you're going to get paid," says Stephen Dem, an Encino (Calif.) attorney specializing in debt collection.
He suggests that you ask for a good faith retainer of 10% to 25% of the total project when contracts are signed, then split up the remaining payments and bill every 30 days. Run credit checks on new clients, and don't be shy about asking for an owner's personal guarantee if you're working with a startup.
Once work starts, stay on top of collections, adds Ted Dunn, a small business consultant in Mahwah, N.J. If payments are late, don't contact your client, but rather the person at his or her company who processes purchase orders. Most often, you'll find the paperwork simply hasn't been properly authorized. "Once there's a signed invoice, the money will flow," he says.
Also, keep work on pace with payments, especially if it's a big job with a new client. "It's something most entrepreneurs don't want to do," Dem says, "but if a client starts missing payments you may need to tell them you can't continue working until they catch up with the payment schedule."
Back to BWSmallBiz December 2008/January 2009 Table of Contents
Before it's here, it's on the Bloomberg Terminal.
LEARN MORE