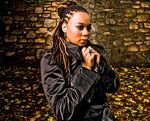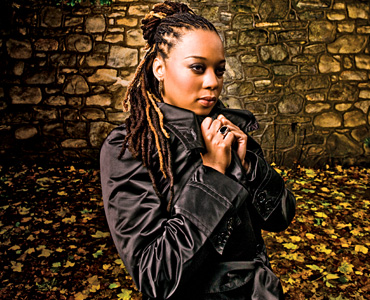 In the fall of 2002, 24-year-old Nakia Stith had a conversation no one wants to have. Nakia sat down with her parents, Gregory and Vernetta, at a Houlihan's outside their hometown of Philadelphia. Gregory had been battling kidney disease since 2000. For the past year and a half, Nakia had spent hours each day with her father, either in the office or at home when he was too exhausted to make it in, peppering him with questions about Top of the Clock, his security company. But now Gregory needed a kidney, and both his daughter and wife were a match. Nakia's parents told her that Vernetta would be the donor.
Nakia was disappointed. "Even though my mother was a match, I felt this was something I was supposed to do," she says, her soft voice belying the steeliness underneath. "I had just made up my mind that this was how it was going to be."
Turns out she was right. Over the next few months Vernetta ran into her own health problems, making it nearly impossible for her to donate. At 6 a.m. on Mar. 31, 2004, Nakia checked into the University of Pennsylvania Hospital with her father. A biology major, she was both excited and fascinated by the idea of going into surgery and even asked the nurses to take pictures of the procedure. Six hours later, Nakia and her father each had one working kidney.
Gregory had started Top of the Clock in West Philadelphia in 1991. But as his illness progressed and he began dialysis treatments, he became too fatigued to manage the company effectively. In 2001, Nakia quit her job as a program associate with 4H, a national youth organization, to come home and help. But the definition of "help" quickly ballooned. Nakia describes battling theft, insurance fraud, and the perception that a soft-spoken twentysomething woman couldn't possibly compete with the military and law enforcement veterans who dominate the security industry. She fired or saw the departures of every member of the company's seven-person office staff. But within two years she was well on her way to turning the company around. Nakia has nearly doubled Top of the Clock's revenues since 2005. The 160-person company has about 20 clients on contract, up from just 6 in 2003. "I wouldn't have believed I could do this. I could never have imagined it," she says. "One thing I do know—my dad was so hard on me when I was young, he was so intense and he would always say, 'This is preparation.' And I would say, 'What are you talking about?' But I look back, and it all makes sense now."
KEY TENET: SELF-SUFFICIENCY
Gregory Stith and Vernetta Groves grew up in the same southwest Philadelphia neighborhood in the '70s and started dating in high school. They married in 1977, and their daughter was born the following year.
Nakia's father had big expectations of her. When she was in grade school he gave her reading assignments—books about ancient civilizations were a mainstay—and expected her to file book reports. He engaged her in spirited debates on everything from the Winter Olympics to Jesse Jackson's 1988 run for the Presidency. The Stiths even kept a dictionary on the back dash of their Ford Granada to help settle disputes on the go. But Nakia's parents and grandparents, all of whom were in long, solid marriages, couldn't insulate her completely from life in inner-city Philadelphia: By the age of 16 she had lost three cousins to gun violence.
By 1991, Gregory had left his day job at the local naval shipyard to make a full-time business out of a sideline providing security to visiting hip-hop celebrities. As an active member of the Nation of Islam, "the tradition of self-sufficiency was important to him, and creating your own business was big in the teachings," says Nakia, who is not a member of the group. She started to learn about her dad's company during her sophomore year in high school, when she worked in the office a few hours a week. But her grades fell, so her dad fired her.
By the time Nakia returned to Top of the Clock, she had graduated from Morgan State University in Baltimore, but hadn't taken any business courses.
After quitting her job with 4H, she started out by doing general office work for her father, then worked as a supervisor and scheduler, visiting on-duty guards to see how the company operated. Nakia had no illusions about the security industry, which often attracts fly-by-night operators charging cutthroat prices, and, at times, difficult-to-employ workers with checkered pasts.
Still, she was shocked by what she found. Top of the Clock was in the hole for hundreds of thousands of dollars in federal, state, and local payroll taxes, and the penalties for not paying them. The company wasn't tracking or contesting unemployment claims filed by ex-employees who had quit or been fired, so it was paying ridiculously high premiums for unemployment insurance. Time sheets came in haphazardly—sometimes hand-carried by supervisors, sometimes faxed in—and lay scattered in files around the office. Nakia found stacks of old invoices just lying in cabinets, waiting for weeks to be sent out. At times, her dad had gone months without paying himself. Perhaps even worse, a number of employees had access to her father's signature stamp, and they had been using it to write checks with no clear business purpose. "Some of the things were so unbelievable I don't know if anger was really the emotion [I felt]," says Nakia. "I was more worried at first. How did this happen and how do you fix it? I had this sense of dread."
One of her first steps was to ask an aunt, Wanda Groves, to handle the correspondence that had been piling up. Groves started tracking and contesting the company's unreasonable number of unemployment claims. Now, instead of paying 10% of a share of payroll in unemployment insurance premiums, Top of the Clock pays 3%. Nakia also hired one of her best friends from high school, Sekia Bright, to make sure bills got paid and invoices were sent out. By 2003 Nakia had worked out a deal with city and state authorities to start paying the back taxes the company owed and to stay current on payroll taxes going forward.
There were some bright spots. A local community development corporation, Universal Community Homes, was trying to identify local businesses with growth potential that might benefit from some coaching or mentoring. Already overwhelmed, Nakia was at first reluctant to take part. But her father knew the group from his community involvement and persuaded her to try it. Nakia and Bright first got training in QuickBooks accounting software. With UCH's help, Nakia also set up a training program for new guards—five full weeks covering everything from the basics of security to ethics—and decided Top of the Clock would differentiate itself with its customer service. She personally wrote the rules for how her guards operate, from how they greet visitors to the order of the phone calls they make in case of an emergency. Customer service still remains a priority: In September her office got a phone call from a client, the Philadelphia Housing Authority, that one of her guards had fallen asleep at his post early in the morning. He was gone before the shift was over. "Nakia is on call 24/7," says Richard Zappile, director of public safety at the Housing Authority. "She takes care of the client."
For all the progress Nakia was making, Top of the Clock was still her father's company, with Nakia holding the somewhat nebulous title of assistant general manager. And some employees made sure she knew it, calling her father privately and complaining that Nakia didn't know the industry and would drive the company into the ground. Meanwhile, she wanted to fire the general manager, who she thought was spending too much time socializing with guards out in the field and not enough on office work. Her father resisted letting the woman go, and in 2003 Nakia gave him an ultimatum: The woman had to go or Nakia would step aside. "I knew I would die a little bit inside if we didn't do things properly," she says. Her father relented, and the woman quit. (SmallBiz could not reach the general manager for comment.) Nakia became vice-president of the company.
Shortly after, her dad held a meeting with the remaining office staff and several field supervisors and laid down the law: They had to stop calling him and begin treating Nakia as the boss. And he handed the check stamp over to Nakia.
Nakia needed to do more than just clean house. Top of the Clock was losing money and had to grow to become profitable. Her father had relied almost entirely on word of mouth to land business, but she set her sights higher. In 2002 she submitted a proposal to provide security services for an all-star weekend hosted by the National Basketball Assn. in Philadelphia. After a thorough grilling by NBA officials, Nakia won the contract. "That made me feel like, 'Yes! We can get business,' " she says. "That was really big." In recent years she has been submitting about 20 bids for new business each year. She credits the sales boost—to $3.7 million from $2 million in two years—in large part to those bids. And her focus on customer service has allowed her to raise prices on some older contracts by 3% to 12%. Unlike her dad, Nakia is vigilant about shedding money-losing contracts, and she walks away from bidding if it drops too low. In 2005, Top of the Clock turned a profit.
Nakia's professionalism and the "good, quality people she surrounded herself with," says Marc Bognar, regional vice-president at Philadelphia's Day & Zimmerman Group, led to a partnership with his company, which also provides security services. While the two won't disclose the names of clients they serve, the partnership is giving Top of the Clock experience in providing security for large industrial locations. It's also the first time Top of the Clock has been a subcontractor, which could serve as another door to larger contracts.
And after a four-year hunt, Nakia finally landed a $250,000 line of credit in 2005 from United Bank of Philadelphia, which was instrumental in solving her payroll tax problem and reaching an agreement with the Internal Revenue Service in 2008. By then, she had outsourced payroll to Paychex.
She's currently taking part in a Small Business Administration program aimed at providing coaching and training to entrepreneurs in inner cities. "Nakia is tenacious," says Elizabeth Hechtman, a leadership coach and an instructor with the SBA program. "No matter what she is faced with, she doesn't fall back and give up. She sticks with it and figures it out." The rigorous six-month program includes twice-a-month sessions on topics such as finance and marketing. But Nakia says it's the support of fellow entrepreneurs that has been invaluable. While she was trying to turn the business around, she says, "All my friends were working for somebody else. Nobody understood when I talked about having to make payroll. They didn't have to worry about those things." Now that she gets to meet with other entrepreneurs, she says, "Whatever your problem, with 20 people in a room, someone else has been through it."
"THE BUCK STOPS HERE"
Gregory's new kidney failed nine
months after the transplant, forcing him back on dialysis. In June 2008, Nakia got a call from her 17-year-old sister, Taahirah, that her father was unconscious. She drove the 10 minutes from the office to her parents' house in time to see her father taken away in an ambulance. He was rushed to a nearby hospital but could not be revived.
For Nakia, the death of her father has been disorienting. She says seeing her mother now as a single parent to her sister and 14-year-old brother, Haneef Muhammad, is "heartbreaking." Says Nakia: "That had never been our reality." She knows the financial security of the family now rests on her shoulders, but she does not seem daunted by it all. "I say my prayers, and then I come here [to the office] and say, 'Let's make this work.' "
In other ways, being alone has brought a sort of liberation. The name on the check stamp is now hers. "My dad had been such a big anchor in the business," Nakia says. "But I'm slowly getting [my bearings] back." She adds: "With him not here, there is more motivation to see it through. And there is a freedom now that didn't exist before. Not because he didn't allow it. But because people are very clear that the buck stops here. It is scary and exciting at the same time."
Back to BWSmallBiz December 2008/January 2009 Table of Contents
Before it's here, it's on the Bloomberg Terminal.
LEARN MORE