Junk Bond Bargains, If You Can Spot Survivors
Obvious default candidates are companies dependent on consumer spending. But if your nerves are good, the value benchmark is at an all-time high
Aaron Pressman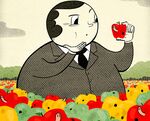 Junk-bond yields are at unprecedented high levels. As rattled investors dump everything but U.S. Treasury bonds, the average yield on below-investment-grade debt is over 20% for the first time ever. The slumping bond prices that have led to those fat yields have crushed junk-bond mutual funds, which are down an average of 30% this year. That's the worst performance of all fixed-income sectors, according to Morningstar (MORN).
With U.S. Treasury yields at historic lows, that leaves the junk market's traditional benchmark of value—the "spread," or gap, between the average high-yield bond and the rate on the 10-year Treasury—at an all-time high. Patient investors who choose their spots wisely could be well-rewarded, even if overall default rates spike. Martin Fridson, a 25-year veteran of the junk market and CEO of Fridson Investment Advisors, a high-yield-focused money manager in New York, says current conditions remind him of November 1990, the previous record in yield spreads. The return on junk bonds over the following year was 39%, he notes.
Unlike prior recessions, however, this time prices in the junk bond market plunged well before the rate of companies defaulting on their debts ticked up. Through the end of October, only 3.2% of below-investment-grade bonds were in default, less than the 5% historical average. That's not much higher than the 1% to 2% default levels seen over the past two years, when junk bond yields averaged only about 6%. But as the economy slumps and consumers and businesses cut spending, default rates are expected to jump. Moody's Investors Service (MCO) says default rates will top 10% next year; Standard & Poor's foresees a rate as high as 23% in 2010.
With bond prices already down so much, managers say even a huge jump in default rates is priced into the market. By avoiding the most obvious default candidates, there are plenty of bargains to be had, says Thomas M. Price, co-manager of the Wells Fargo Advantage High Income Fund (STHYX). "Looking back in a few years, this will have turned out to be an attractive entry point," he says. "But you need to concentrate on picking survivors." Top holdings at Wells Fargo include debt of telecom companies like Qwest, Sprint Nextel, and L-3 Communications. In general, the fund favors the highest-rated junk.
Sidestepping likely defaulters may be more important than ever. In the past, bond investors recovered 30 cents to 40 cents on the dollar even when a company went bankrupt. But recovery rates in 2009 and 2010 will probably be lower. That's because at the peak of the bubble, companies persuaded lenders to let them issue bonds and take out loans with looser terms defining what constitutes a default. Dubbed "covenant lite," the terms will let troubled companies delay filing for bankruptcy, thus using up more of their cash and reducing the value of their assets.
Some investors argue that junk bonds are now a safer way to bet on a stock market rebound. The markets are closely correlated, especially during tough times, says Andrew Feltus, co-manager of the Pioneer High Yield fund. With many bonds trading at 50 cents on the dollar, the upside is more equity-like if bond issuers survive. "You get similar exposure, and you get paid to wait," he says.
Tom Soviero, who runs high-yield bond and equity funds at Fidelity Investments, says bank loans from below-investment-grade companies are a better bargain than junk. He has 26% of his high-yield fund in such loans. They trade at an average 65 cents on the dollar and give investors a stronger claim on assets if a borrower goes bankrupt. Soviero favors health care and avoids autos and retail.
COMING TURMOIL
Diversification has always been important for high-yield investors so that one or two bankruptcies don't wipe out a portfolio. But given the extreme weakness of some sectors of the junk market, particularly automakers, investors should avoid exchange-traded funds (ETFs), which have to own such bonds because they are included in the indexes that the ETFs track, says Fridson. Attempts to index the junk market have always turned out badly, he says, despite the low management fees on index funds: "It sounds good in theory, but hasn't worked out well."
The coming turmoil also offers those with a short-term focus and a taste for risk a very different strategy—shorting a junk-bond exchange-traded fund or investing in the Rydex Inverse High Yield Strategy Fund (RYIHX). The Rydex fund uses derivative contracts to profit from falling bond prices. It's up 13% through Dec. 1, after gaining almost 7% in October.
Such strategies appeal to Rakesh Saxena, who prices credit default swaps for Quote Platform Syndicate, a credit pricing and research firm in Vancouver. He says the junk market hasn't come to grips with how bad things will get, so he's shorting the iShares iBoxx High Yield Corporate Bond Fund (HYG), which owns 53 of the largest junk-bond issues. "The crisis [in the markets] is going to come to sectors like high yield."
Before it's here, it's on the Bloomberg Terminal.
LEARN MORE