Turning a Failing Restaurant Around
When Jonathan Rapp left his New York City restaurant to open a new one in rural Connecticut, he forgot to revise his strategy for new customers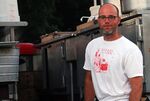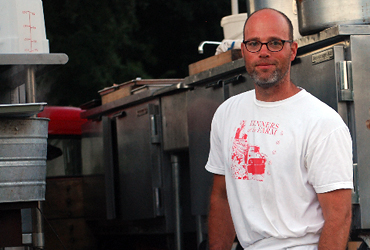 The Entrepreneur: Jonathan Rapp, 41
Background: After a 10-year run operating the Michelin-starred, critically acclaimed New York City restaurant Etats-Unis with his father, Rapp moved to the small village of Chester (Conn.) seven years ago to strike out on his own.
The Company: River Tavern is a 55-seat restaurant serving a menu that changes daily, sourced with local ingredients. From the outset, Rapp hoped to create a neighborhood spot that was good enough to draw customers from across the whole state.
Revenues: $1.6 million (estimated for 2008)
His Story: When I opened River Tavern in tiny Chester, I knew the path to becoming successful in rural Connecticut would be different than in Manhattan, but I figured that my restaurant experience coupled with my intimate knowledge of the area would give me a big head start. I had a successful concept, a large group of excited supporters, and was opening in a charming, well-to-do town with a reputation for sophistication.
Two difficult years later, with business shrinking and criticism even from supporters impossible to ignore, I was trying to figure out what had gone wrong and how I could fix it. The restaurant was essentially bankrupt, kept alive for the moment with loans from friends and family. It was time to take a hard, unforgiving look at my assumptions, my approach, and our execution.
Taking Stock
I had been cooking since I was 12; my first restaurant job was at 14. My hero was Alice Waters, who had made a religion of cooking careful, simple food from only the freshest, locally produced ingredients. I was a disciple. Etats-Unis was about the food. I spent hours each week at the Union Square Greenmarket, lugging hundreds of pounds of local produce back to the restaurant. Two more mornings a week were spent at the Fulton Fish Market scouring the stalls for the freshest fish.
In the open kitchen, I was driven, uncompromising, and I must admit, a bit of a jerk. Too often, customers could hear and see my dad and me arguing. Our staff likewise endured my occasional profane outbursts. But the food was great and we had a loyal following that appreciated the restaurant for its quality and unique personality. The food press loved us. Of course, we also alienated plenty of customers. But with literally millions of potential customers, great publicity, and 30 seats, it didn't much matter. New York City rewards that kind of obsessive, slightly arrogant focus. Rural Connecticut? Not so much.
By Year Two, the trouble signs were too numerous to miss. Numbers were declining for both customers and revenue. There was a persistent drumbeat of criticism of virtually every aspect of the restaurant, except the food. No matter what we did, we couldn't shake the perception that we were too expensive, too "New York-y" (a nasty epithet here), and on top of that, had inconsistent, aloof service and a menu that was too limited. My staff and I became increasingly demoralized. With losses mounting, I had to go back to my investors and family for more money just to make payroll and pay necessary bills. I was getting desperate.
The bottom came at the end of 2003. With my newborn son in intensive care, I became distracted from the business. Worse, the restaurant now felt like a stone around my neck. My father suggested that I sell and start over. When we took a hard look at the numbers, we discovered that there was nothing to sell. As tempting as it was at that point to just give up, deep down I knew I couldn't allow myself to quit. I was doing what I loved right? I couldn't fail.
Revising the Recipe
I realized that I had had the equation backwards. I was making decisions based on what I wanted. I hadn't been willing to make the compromises (as I saw it) sometimes necessary to create a broad coalition of customers—something absolutely crucial in a town with fewer people than the number that walked by Etats-Unis in a day. In our own minds, we were the best restaurant around—but the fact was, we weren't connecting with our customers.
I set out to change that, starting with my own attitude.
Our customers here at River Tavern have a different set of assumptions and expectations of a restaurant than I had come to expect in New York City. Good food and service are still paramount, but they want it in a package that's familiar. Our customers tend to be more conservative and less excited by the prospect of being challenged by their dinner.
While our fundamentals remained unchanged, I redirected much of the focus, work, and imagination that I had given to cooking to the task of growing a truly successful, sustainable business—one based on a real concern and strategy for making our customers happy.
For starters, I fired my very talented chef who refused to make the changes that I felt necessary to save the restaurant. We renovated the dining room to make it more comfortable and warmer, and we expanded our offerings with an inexpensive bar menu full of simple favorites. We also tried to make the restaurant more accessible, opening for lunch and dinner every day. We offered a roster of half-priced weeknight specials: wine on Mondays and Tuesdays, cocktails on Wednesdays, beer on Thursdays, and a family dinner on Sundays where children could eat for free.
Once we implemented those changes, we started thinking about how to extend our reach and capture new customers for the future. We began publishing a seasonal calendar of special events: monthly wine lunches, town-wide holiday events, and art openings with local artists. Our collaborations with local artists, restaurants, and businesses draws on and reinforces our image as a member of an unique, thriving village. Our customers love the sense that we are working creatively together to make Chester vibrant.
By far the best and most promising idea I've had is Dinners at the Farm, a summertime series of outdoor dinners that we put on in the fields of local farms. The food, 100% locally produced, is cooked from scratch on our bright red 1955 Ford fire truck kitchen. Each dinner benefits a local agricultural nonprofit. Over the past two seasons, we have donated $28,000 and purchased over $50,000 worth of food and wine from local producers. More than 150 guests show up on any given night.
I now get as much satisfaction from the challenges of keeping my restaurant fresh and exciting as I did from cooking. It is now more than twice as busy as it was and growing at 20% a year—teeming daily with regulars and newcomers. With the economy slumping, things will certainly be tough in the coming months, but I think we are in a better position than many of our competitors.
Looking back over the last four years, I am amazed at the change in my restaurant. River Tavern now embodies the idea that while you can't be all things to all people, you can be a lot of things to many.
—edited by Stacy Perman
More journals are available in our ongoing series.
Before it's here, it's on the Bloomberg Terminal.
LEARN MORE