Cutting Costs to Increase Profits
Retailer Gap and PC maker Dell have been able to post higher profits by slashing expenses in the face of declining revenues. Other companies may not be so lucky
by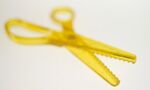 Thanks to some timely tailoring, shares of Gap (GPS) jumped 27% on Nov. 21 even as the retailer's sales fell 8%.
The reason for the favorable reaction was another round of successful cost-cutting at Gap, which boosted profits despite the reluctance of consumers to spend at Gap, Banana Republic, and Old Navy stores.
Across the economy, corporate executives are looking to follow a similar strategy. As a potentially nasty recession sets in and revenues drop, firms are forced to cut their way toward higher profits.
Some analysts predict the Gap can continue boosting profits next year even as revenues decline. But eventually, many analysts say, Gap must find a way to draw more shoppers' dollars—not just cut costs through inventory controls, shrinking real estate holdings, or other measures.
A Short-Term Strategy
"While expense management has been impressive, we continue to wonder how sustainable earnings growth is longer-term with deteriorating sales and given a bleaker economic outlook in '09," wrote Banc of America (BAC) analyst Dana Cohen. (BofA handles banking services for Gap.)
Many other firms are taking similar cost-cutting steps, which often involve large rounds of layoffs. Dell (DELL) was also able to increase profits last quarter despite falling sales. The computer maker said it has cut 11,000 jobs in the past year.
"It's a necessary strategy, but it's a short-term strategy," says Dan Genter, chief executive and chief investment officer at RNC Genter. After a certain point, you're no longer cutting fat from your budget, he says—you're cutting bone.
For some firms, cost-cutting can be a healthy process that repositions them for future growth. Greg Estes, portfolio manager at Intrepid Capital Management, cites Starbucks (SBUX), which is shutting down less profitable coffee shops after "growing too fast" for several years. "If and when a positive environment returns, they'll be in a better position [with] better margins and a better portfolio of stores," says Estes, whose funds own Starbucks stock.
However, Estes says that, with some exceptions, it's generally very difficult to cut costs significantly for more than four quarters. After a while, though you may be widening profit margins, you're shrinking the entire firm.
When Are Cuts Permanent?
The financial sector is the most glaring example of these sorts of permanent cost cuts. Faced with a financial crisis and a tough economy, financial firms are slashing costs, shrinking expenses and perks, and laying off hundreds of thousands of workers—sometime alongside mergers with weaker rivals, sometimes not.
For example, Citigroup (C), the recipient of a federal government bailout Nov. 24, "may end up being a shadow of what it was," Genter says. Citi, like other financial firms, faces the problem of leverage, he says. Because it built its business on borrowed money, its contraction is more striking and more permanent when that leverage goes away.
In corporate board rooms, there is a raging debate on how much and how quickly to cut as the economy slows down. If you believe the recession will be over by mid-2009, you may want to hold onto valuable employees and keep facilities open so you can profit from the recovery.
But many executives are taking a more pessimistic view. Even outside the troubled financial sector, "everyone is trying to survive and everyone is cutting back very aggressively," Genter says, adding the pace of cuts is "much more" aggressive than in the past.
Buying Time
Companies concerned about survival have no choice. "I don't think this is a long-term strategy," says Morningstar (MORN) analyst Joe Beaulieu. "It buys time."
Two cautionary examples, Beaulieu says, are Circuit City (CCTYQ) and Radio Shack (RSH). Both retailers impressed some investors with cost cuts and wider profit margins, but eventually falling sales caught up with them. Circuit City filed for bankruptcy on Nov. 10, and Radio Shack saw share value cut in half this year.
Retailers may be a good guide when predicting the impact of different cost-cutting strategies across the economy. That's because, as Beaulieu says, many smart retailers predicted a tough shopping year and took steps to prepare well before the economic crisis intensified this fall. Target (TGT) and Wal-Mart (WMT), for example, have been controlling inventories all year.
Other chains, such as Abercrombie & Fitch (ANF) continue to spend on stores and staffing because of fears cost-cutting will hurt customers' shopping experiences, he says. "A lot of companies still want to maintain the integrity of their brand."
Estes argues companies are "better off going ahead and doing that cost cutting" now, rather than waiting until the economy gets worse. During a recession, companies and investors won't be focused on growth, but on whether they have enough cash to stay in business.
The Bigger Picture
Some firms have enough cash on hand to not be panicked. Cohen notes that Gap has "a solid $1.6 billion cash position and near debt-free balance sheet."
Other outfits may not be as well-fixed. As Estes says, "It's ugly out there." A key question for many firms may be simple survival.
A frenzy of cost-cutting by firms may be good for their short-term health, but it can be dangerous for the economy as a whole. If everyone is cutting costs as a precaution, more people will be put out of work, which means less consumer spending in 2009 and a slower recovery for the economy. By ensuring their survival, many companies may also be pushing the U.S. into a deeper recession. With apologies to John Maynard Keynes, you could call it the paradox of cost-cutting.
Before it's here, it's on the Bloomberg Terminal.
LEARN MORE