Russia's Economy: How Bad Will It Get?
The slowdown in Russia is part of the global epidemic, but after years of heady growth, the suddenness of the reversal has come as a shock
Jason Bush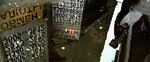 There's no denying it any longer. Russia's long economic boom is finally over.
On Nov. 18 the World Bank became the latest organization to slash its forecast for Russia's gross domestic product growth next year, from 6.5% to just 3%. That came on the heels of the International Monetary Fund, which has also been scaling back its Russian GDP growth forecasts, most recently from 5.5% to 3.5%. Many experts are even gloomier, with some predicting that Russia's economy could actually go into recession next year.
"I see no way you can achieve 3% growth next year," says Anders Aslund, senior fellow at the Peterson Institute for International Economics in Washington. "We are seeing a rapid deterioration in everything: the banking system, real estate, construction, the metallurgical sector—and, of course, the oil price."
Drastic Turn of Events
Although part of a global phenomenon, the slowdown in Russia is especially sudden and shocking. It comes after years of momentous economic growth, averaging 7% since the beginning of the decade. As recently as the first half of this year, Russia's economy grew by 7.8% from the previous year. And until recently most ordinary Russians seemed oblivious (BusinessWeek.com, 10/24/08) to the deteriorating economic news.
Yet the severe impact of the global crisis on Russia's financial markets is becoming increasingly apparent. The banking sector is in turmoil, while the stock market has been among the worst affected in the world, losing 75% of its value in the past six months. The ruble has lost 17% of its value against the U.S. dollar since August.
Even so, the true extent of Russia's economic problems is only now being acknowledged at an official level. "Today it is clear that the crisis is spreading, unfortunately from the financial sector into the sectors of the real economy," Russian President Dmitry Medvedev admitted on Nov. 18.
A Daunting Scale
In sector after sector, corporate announcements about job losses, pay cuts, and production cutbacks show that the scale of the economic crunch is far more serious than most people had previously understood. On Nov. 19 Russian carmaker GAZ (GAZA.RTS) revealed it was introducing a three-day week, in response to slumping demand for vehicles. A day earlier, leading steelmaker Severstal (CHMF.RTS) announced it had slashed production by 50% since the summer and was deferring most of its $8 billion investment program for the next three years.
Just a few days before that, leading agricultural producer Razgulyay (GRAZ.RTS) announced it was sacking 2,200 members of its staff and cutting its investment by $190 million next year. "The situation is grim, and getting grimmer," says Chris Weafer, chief strategist at Russian bank Uralsib (USBN.RTS). "Until now, most people didn't think it would have an impact on their lives. Now the reality is beginning to dawn on them."
According to Russia's labor ministry, as of Nov. 13 some 3,079 Russian companies had announced plans for job losses, totaling 99,000. That's more than double the number of job losses announced just two weeks before. Companies in Moscow also are cutting employee pay, by anywhere from 1.5% to 10%, according to Moscow city officials.
The cutbacks spell even more gloom for consumers and businesses, which are already reeling from the dearth of credit. Bank lending has practically ceased. In frank comments to foreign investors in Moscow on Nov. 18, Joerg Bongartz, the chairman of Deutsche Bank Russia (DB), spelled out the scale of Russia's banking woes. "We have a completely dysfunctional [interbank] market: There is no confidence, no transparency, and a lack of liquidity," he said. "Borrowing is a very expensive pleasure, if it is at all possible."
Falling Car Sales
Nothing indicates the impact of the credit squeeze more dramatically than the car market. Just a few months ago analysts and investors were celebrating phenomenal growth in car sales (BusinessWeek.com, 7/11/08), which were up by over 40% in the first half of the year. But sales have fallen for the past three months, with a decline of around 14% now forecast for next year, according to the Association of European Businesses in Moscow.
The sudden slowdown wasn't totally unforeseen, of course. Even during the boom years, it was obvious to everybody that Russia's growth was fragile. With energy and metals accounting for some 80% of the country's export revenues, any major decline in commodities prices was bound to take a heavy toll. As the global economy heads into recession, commodity prices have indeed tumbled dramatically. The price of oil, now near $50 a barrel, has plunged by almost two-thirds since July. Almost as serious for Russia has been a big collapse in metals: Steel prices have halved over the same period.
What few people could have predicted was that the commodity price collapse would coincide with a total closure of international financial markets. Even before the latest declines in commodities, many of Russia's top companies were already broke, unable to refinance maturing international loans without massive assistance from the government.
Many had hoped that Russia would be able to weather the global storm, thanks to the strong financial position of the Russian government. The state has used the years of high oil prices to build up an impressive war chest of rainy-day reserves. At their peak earlier this year, Russia's foreign exchange reserves were worth some $590 billion. They are still worth around $460 billion—equivalent to a quarter of GDP.
Devaluing the Ruble
But as the gap between the figures shows, Russia has been hemorrhaging these reserves at an incredible rate. Foreign reserves have already shrunk by $130 billion since the beginning of August, indicating massive flight from rubles into dollars.
In an effort to absorb some of the mounting pressure on the ruble, the Russian Central Bank announced a widening of the currency's trading band on Nov. 12, in effect devaluing it by 1%. But that announcement caused dismay among many economists, leading to further calamitous falls in the Russian stock market.
The fear is that if the Central Bank falters in its defense of the ruble, there could now be a full-scale run on the banks and the currency. "There is increasing uncertainty," says Natalia Orlova, chief economist at Russia's Alfa Bank. "Confidence will remain very weak, because all the rubles injected into the banks will gradually be converted into dollars."
Despite the gloom, foreign investors in Russia are putting a brave face on the crisis, emphasizing that it is a temporary setback. "It's still a growth market, just not at the moment," said David Thomas, president of Volvo (F) cars in Russia, at a conference for foreign investors in Moscow on Nov. 18. He said the expected downturn next year should be put into perspective, noting that Volvo's sales in the country have increased fivefold over the previous three years. "It's still a very, very important market. It hasn't collapsed," he added.
While everybody now recognizes that Russia's economy is heading for a sharp slowdown next year, the hope is that growth will pick up again in 2010 and beyond. Some grounds for optimism come from the International Energy Agency, which predicts significantly higher oil prices in the medium term due to continuing supply shortages in the global energy market. Possible production cuts by OPEC (BusinessWeek.com, 10/24/08) could also help shore up oil prices.
But with future trends in the global economy now more uncertain than ever, the timing of any recovery is a question nobody really knows the answer to. What's clear is that for Russia's suddenly suffering economy, any rebound will not come a moment too soon.
Before it's here, it's on the Bloomberg Terminal.
LEARN MORE