Building a Better Twitter
A host of rival sites allow users to share short messages like Twitter, but offer unique features such as picture-sharing or private groups
by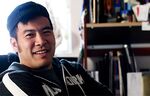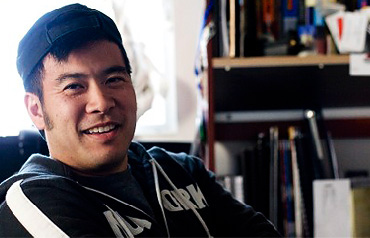 In March, engineers at the music software startup Fuzz Artists began designing a tool that would help independent musicians distribute their songs virally, online. But in between coding sessions, Fuzz Artists Chief Executive Jeff Yasuda found developers frittering away their time on microblogging site Twitter. Then it clicked. "They said, 'That's it! Let's do Twitter for music,'" Yasuda says of the team.
Within months, Fuzz put together a site called Blip.fm that, like Twitter, lets users send short, 140-character blog postings to friends. But unlike its predecessor, Blip.fm also lets users append full, streaming songs to their posts. The result is a kind of online radio station where groups of friends with similar tastes in music can take turns selecting songs and attaching them to personal comments.
Yasuda is part of a vanguard of entrepreneurs spurred on by the success of Twitter, the pioneering microblogging service that boasts 3 million users and is signing up thousands more each day.
A Tie-In with Amazon.com
But Yasuda and peers want to create more than Twitter clones. From multimedia-friendly Pownce to enterprise-focused Yammer, these sites revolve around the sharing of short messages like Twitter, but tack on unique features like picture-sharing or private groups. They're intent on creating microblogging sites that are more full-featured, reliable, profitable—or all three.
Blip.fm generates a small fee each time the site refers a user to Amazon.com (AMZN) to purchase a song. In the future, the company hopes it can generate revenue through sales of T-shirts and concert tickets, as well as by helping labels or musicians market wares to specific audiences. Yasuda is in talks with all four major music labels—Warner Music (WMG), EMI, Sony Music Entertainment (SNE), and Universal Music Group—to stream their songs through Blip.fm, rather than stream from various other places on the Web, including Google's (GOOG) YouTube.
Many sites that have adopted the microblogging model, including picture-sharing site Zannel and video-sharing site Seesmic, see their features as a complement rather than a competitor to Twitter. Many Blip.fm users come through Twitter, and Blip users can choose to share their activity on Blip with their circle of followers on Twitter. "If anything, it's a great partnership for us," Yasuda says of Twitter.
Supporting 30 Languages
Several microblogging sites vie directly with the original. "There are 1.4 billion people on the Internet, and it's unlikely that all those people will use Twitter exclusively if they start microblogging," says software programmer Evan Prodromou, who launched a look-alike Identi.ca earlier this year.
Identi.ca has attracted microbloggers frustrated by the service outages that were once commonplace on Twitter (BusinessWeek.com, 5/15/08). Prodromou says Identi.ca is more reliable because it uses open-source software on almost 100 sites to process messages. Using open-source software, which can be developed freely over the Internet by programmers around the world, also helps make Identi.ca more malleable, he says. Twitter is available in two languages, English and Japanese. "We support almost 30," including Esperanto and Macedonian, Prodromou says.
While Twitter has experimented on a limited basis with advertising, it has yet to build a lasting business model or turn a profit. Other microblogging sites are leery of displaying ads alongside blog streams. Prodromou hopes to profit from customizing private versions of Identi.ca for companies or other communities with large groups of people to support.
Validation for Microblogging
Other microblogging sites are also courting enterprise customers. Yammer allows any company to start its own private, Twitter-like network at work. When it catches on around the office, the company's IT manager can "claim" the company network by paying the site $1 per employee per month. That unlocks a host of premium features, such as member management and password protection for users. A week after launching in September, the site reported 10,000 companies and 50,000 workers using the site, though it gave no word on how many were paying. Yammer is currently pursuing a round of venture capital funding.
While the various imitators may eventually pose a threat to Twitter, for now they serve to validate microblogging as a communication tool. "There's huge potential that this is a medium people are going to use in the long term," says Sarah Milstein, a consultant and author of a recent report published by O'Reilly Media, titled Twitter and the Micro-Messaging Revolution. Milstein says that in the future, a person may use several different Twitter-like sites. "Just as you have your personal account and work account in e-mail, you could have different accounts in micromessaging," she says.
In a sign of how microblogging is booming, larger Internet companies are taking notice. In 2007, Google acquired Jaiku, a microblogging site that specializes in spontaneous group discussions, for an undisclosed amount. Though the site has changed little and continues to be run by founder Jyri Engeström, the search company may decide to integrate Jaiku's features into its social properties, Orkut or Google Talk. "We're going to be looking at the technology and how it might work with other Google products," says Google spokesman Michael Kirkland.
Facebook Stakes a Claim
Other big companies are likely to begin integrating microblogging into their existing services, says Dan Thornton, social media manager at Britain-based Bauer Media, which owns magazines, radio stations, and Web sites. Bauer also operates 140char.com, a blog that covers microblogging. "Big companies will increasingly be seeking to aggregate the various social media outposts they are setting up in an attempt to make any community efforts more efficient," Thornton says.
Facebook is already positioning itself to be an aggregator of microblogging sites. The social network's News Feed feature lets people pull in updates from Twitter, Blip.fm, and elsewhere. "We view this as an evolution that's going to have a lot of different players," says Christopher Cox, Facebook's director of products. "All these sites are creating an infrastructure that allows the user to understand what's going on around them."
How valuable could a microblogging service be? Soon after Twitter raised $15 million in funding, Silicon Alley Insider blogger Henry Blodget speculated that the site may be worth as much as $1 billion. "Google wasn't anywhere near this ubiquitous in its third year, and neither was Facebook," he wrote on Oct. 18. Twitter co-founder Biz Stone expects the site's user base to grow 10 times its current size in the next 12 months.
Yasuda isn't sure his site will ever match Twitter in size, but he considers Blip.fm already ahead in one metric online advertisers covet. The average Blip user spends more than 30 minutes on the site per visit, according to internal metrics. He notes, "We have music, and music is just a more attractive media to keep the stickiness factor up."
Before it's here, it's on the Bloomberg Terminal.
LEARN MORE