Trade: Renew the Drive to Open Markets
From opening markets to enforcing standards, business wants trade to be a top priority for the next Administration
Pete Engardio and Steve Levine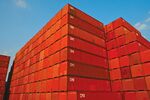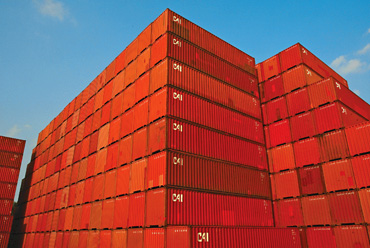 What Business Wants
Few issues have become as toxic in Washington as free trade. After the collapse of the Doha Round of global trade talks in 2003, the Bush Administration struck a string of bilateral deals with individual nations. But even those stopped after Congress derailed free trade pacts with Colombia and South Korea.
Business would like to see trade restored to the top of the U.S. agenda—whether the aim is to gain better access to foreign markets or to ensure that existing rules are enforced. Boeing (BA) Chief Executive Officer W. James McNerney Jr. notes that exports have accounted for 12% of U.S. gross domestic product last year. "The vast majority of the world's consumers live outside the U.S.," McNerney says. "It is essential to our future growth and prosperity that we stay engaged globally."
A big question is whether Washington should put higher priority on opening new markets or on enforcing rules. Some executives would like to see renewed U.S. diplomacy to lower import barriers abroad. "Anything we can do to help increase U.S. exports would create jobs here in the U.S.," says Jim Goodnight, chief executive officer of Cary (N.C.) software maker SAS. Goodnight doesn't understand why Congress blocked a proposed pact with Colombia. (Charges that Colombia's government has tolerated anti-union violence stymied the pact.) "Colombia is going to take down all of the tariffs they have against us," says Goodnight. "For the life of me, I don't see how anyone can argue that it's bad for the U.S."
With Congress unlikely to move soon on new trade deals, however, other executives think the next Administration should focus on fighting harder to protect American industry's interests abroad. U.S. policy has been especially ineffective when it comes to high-technology industries, which account for a major share of American exports, argues Reed E. Hundt, an Intel (INTC) director and former Federal Communications Commission chairman. Until the late '90s, the U.S. had been a net exporter of high-tech goods for 50 years, Hundt notes. Now it runs huge deficits with China. "Why is it that we don't have a serious high-tech export policy?" he asks. At the very least, the U.S. should press China and other nations more aggressively to stop rampant piracy, says Hundt, who also advises President-elect Obama.
Manufacturers want the next Administration to more aggressively pursue sanctions against nations that keep their export prices artificially low with unfair subsidies and by manipulating their currencies. "Trade in a global economy is based on freedom from trade-distorting practices," says Daniel R. DiMicco, CEO of Charlotte (N.C.) steelmaker Nucor (NUE).
Other executives say Washington could boost American competitiveness by granting tax breaks to domestic manufacturers and by hiking tariffs on Asian-produced goods in industries where there is a large U.S. production base. "When labor costs are much higher here, it is important that the government incentivize companies that manufacture in the U.S.," says Shawn Neville, CEO of Boathouse Sports, a 200-employee maker of custom sports apparel in Philadelphia.
If the next Administration heeds calls for protectionism, however, it will quickly hear from manufacturers who rely on low-cost imports to remain competitive. The Precision Metalforming Assn., which represents small and midsize parts makers for autos and other industries, criticized Bush for temporary protective tariffs on Chinese steel to help big U.S. steelmakers in 2002. It fears Obama could also "go too far," says President William E. Gaskin. Most of the group's members use rolled steel imported from China, he says. "If we keep raw materials out," warns Gaskin, "the finished product will be made someplace else."
What's Likely to Happen
Most analysts believe an Obama Administration will be far more trade-friendly than its campaign rhetoric might have suggested. While he may press Mexico to enforce labor and environmental standards, for example, don't expect Obama to push unilaterally for a wholesale renegotiation of the 15-year-old North American Free Trade Agreement with Mexico and Canada. But it is unlikely Obama will quickly resume free trade talks with nations like Colombia and South Korea, or revive the long-stalled Doha Round aimed at achieving a new global trade treaty. Not for the first six months, at least.
One reason is that unions, which made a huge issue out of NAFTA and other trade pacts during the Presidential campaign, will keep pressure on a Democratic Congress not to strike more deals—even if U.S. negotiators manage to secure better terms on labor rights, environmental protection, and U.S. market access. The broader problem, trade lobbyists say, is that the political consensus for free trade has broken down in the U.S. Many Americans believe that U.S. industries can't compete with imports and that the risks of layoffs are too high. "There is deep unease about global engagement," says Daniel W. Christman, senior vice-president for international affairs at the U.S. Chamber of Commerce.
So look for the next Administration to address some of the key underlying anxieties about globalization. Congress could, for example, expand access to health care, tax credits for companies that invest in U.S. manufacturing, and compensation for workers who lose jobs because of imports. Washington also could beef up worker training programs aimed at teaching the technical skills needed for U.S. companies to compete globally. And Obama could ratchet up pressure on China, Mexico, and other major trading partners to adjust currencies, protect worker rights, and crack down on piracy. Some analysts think the Democrats could even ratify at least one bilateral agreement, such as with Panama, to assure the world the U.S. still believes in free trade.
Such measures could be the start of the long process of rebuilding public confidence in trade. "The first step," says Boeing's McNerney, "is to make the case to the American people that trade, properly structured through agreements that are rigorously enforced, is not something to be feared, but to be embraced."
Return to the Obama Election 2008 Table of Contents
Before it's here, it's on the Bloomberg Terminal.
LEARN MORE