Labor: A Proposed Law Could Swell Union Ranks
Business plans to actively resist the proposed Employee Free Choice Act, legislation that changes the way unions organize workers
Michael Orey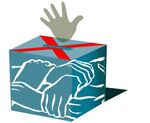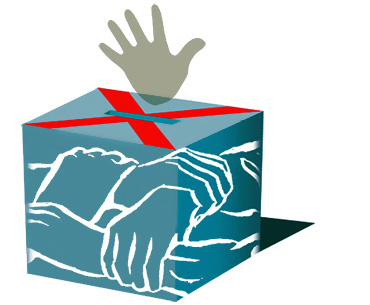 What Business Wants
Steve Walker, president of Walker Machinery in Charleston, W. Va., has one word for the Employee Free Choice Act: "Awful." The Caterpillar (CAT) equipment dealer echoes the broad sentiment of business in vehemently opposing EFCA, which would allow workers to form unions without a secret-ballot election. The controversial bill, also known as Card Check, would allow labor organizers to form a union by simply signing up a majority of employees. "We've won some, and we've lost some" union battles over the years, says Walker, "but we've been given the right to present our position each time."
EFCA is among a raft of proposals pending in Congress that could reshape relations between employers and employees, by mandating paid sick leave, broadening equal-pay legislation, increasing damages for employment discrimination, and expanding protections for new workers. But Steven J. Law, general counsel of the U.S. Chamber of Commerce, says Card Check is "the cherry on the sundae." He argues that EFCA would "alter a relative balance in labor-management relations which has existed for the last 50 years." The major fear? That the measure would let labor organizers strong-arm workers into signing up for a union, with a resulting surge in union ranks nationwide.
Under current law, if union organizers collect signatures from 30% of workers at a particular site, the National Labor Relations Board can be brought in to supervise a secret-ballot election. If a majority of workers vote to organize, the NLRB will certify the union. Labor groups complain that employers take advantage of this process to mount antiunion campaigns, often resorting to intimidation. What's more, they say, even when the NLRB has approved a union, companies use appeals or other tactics to delay negotiating an initial contract, sometimes for years. Card Check allows a federal mediator to impose a contract if union reps and management aren't able to come to terms on their own.
Unions have seen their membership shrink to 7.5% of the private-sector workforce and view EFCA as vital to reversing that trend. Businesses often couch their opposition in terms of values. "Card Check is completely un-American," says Daniel R. DiMicco, chief executive of Nucor (NUE), which has remained union-free in the highly unionized steel industry. "The secret ballot is a sacred right of all Americans."
Others say the bill simply doesn't reflect the realities of the global workplace. As Jim Goodnight, CEO of private software giant SAS, notes: "We've got to work harder and harder to be competitive in the world. And if you've got labor unions constantly trying to make you less competitive, put more people on the payroll, it's the wrong direction."
What's Likely to Happen
With Barack Obama in the White House and a fortified Democratic majority in Congress, will Card Check become the law of the land? Organized labor funneled vast amounts of money and effort into Democratic campaigns. And Bill Samuel, director of government affairs for the AFL-CIO, says EFCA is "the top legislative priority" for his organization. That has led some observers to predict that the measure will sail onto Obama's desk, perhaps in the first 100 days of his Administration.
But others aren't so sure EFCA will pass, at least in its current form. "I think the final shape of the legislation is still an open question," says Lance Compa, a professor at Cornell University's School of Industrial and Labor Relations. His colleague Jefferson Cowie is more pessimistic about labor's prospects. He says dispensing with a secret-ballot election may be too politically unpalatable for lawmakers. Compa thinks a final version might find some middle ground, with safeguards to assure that employers and unions alike don't abuse the process.
Certainly business lobbyists aren't about to throw in the towel. Law of the Chamber of Commerce thinks some legislators could be persuaded to change their minds. "We would intend to fight very hard on this issue," he says.
Return to the Obama Election 2008 Table of Contents
Before it's here, it's on the Bloomberg Terminal.
LEARN MORE