Health Care: Turning to Info Tech for a Remedy
For business, real health-care reform means lowering the cost of care, which comes to 16% of U.S. GDP and keeps going up
Catherine Arnst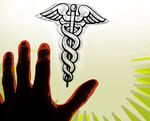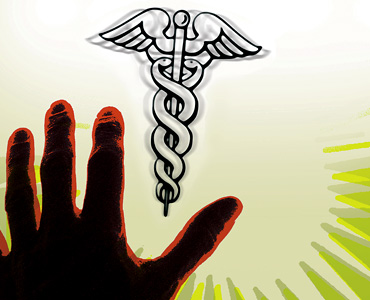 What Business Wants
Health-care reform is crucial to most U.S. corporations as they recalibrate for an Obama Administration. The reason is obvious: About 60% of Americans receive health insurance through their employer. "We absolutely think it needs to be at the top of the agenda," says Maria Ghazal, director of health public policy for the Business Roundtable.
But for business, extending coverage to the 45.7 million uninsured is secondary to bringing down the cost of care, which adds up to 16% of U.S. gross domestic product and rising. "Our situation is simply not sustainable," says Dr. Robert S. Galvin, director of global health care for General Electric (GE). "After 15 years of cost increases, this is not a 'let it ride' situation."
The cost of insuring employees will increase by almost 7% this year, with no relief in sight. Yet business executives emphatically do not want reforms that would uncouple insurance from employment. In a 2007 survey of members by the HR Policy Assn., 84% said their company favors maintaining the existing employer-based system, with improvements—just what President-elect Barack Obama is proposing. "Companies know they are going to end up paying the bill somehow or other, so they want to have an influence on how those benefits are designed," says James A. Klein, president of the American Benefits Council, a trade association for employer-based benefit plans.
Obama's health reform proposal does indeed expect business to shoulder the bill, either by covering employees or paying into a new Medicare-like plan that offers affordable coverage to the uninsured. His plan is modeled after Massachusetts' new universal care plan, which was designed with considerable input from the business community. The reality is "that the majority of Americans receive their health insurance benefits from their employer," says WellPoint (WLP) CEO Angela F. Braly. "We need to focus on [fixing] what is broken, without breaking what works."
Corporate America's own health-care reform efforts have been modest. But in 2007 the coalition Divided We Fail was formed by the AARP, the Business Roundtable, the National Federation of Independent Business, and the Service Employees International Union expressly to push for universal health care. Since then, Divided We Fail has focused on pushing the woefully behind-the-times health sector to embrace information technology.
That would be no small feat. If the new Administration moved toward electronic medical records, "it would improve outcomes and further reduce redundancies and inefficiencies in patient care," says Dr. Steve Sayfer, CEO of Montefiore Medical Center in the Bronx. In fact, it is almost impossible to institute cost-saving measures without computers.
Digital records would yield data to pinpoint cost-effective treatments. Price and quality comparisons between hospitals would be possible. Most important, electronic records could reduce the errors and unnecessary treatments that chew up an estimated one-third of U.S. health-care spending.
Executives fear, however, that health-care reform will fall victim to the financial crisis since little money will be available for big new policy initiatives. As Bristol-Myers Squibb (BMY) CEO James M. Cornelius says, covering the uninsured is "one more thing that has to be considered in a budget that's already too big. That's why I'm not a politician."
What's Likely to Happen
Budget crisis or not, Obama has named health-care reform as one of his top domestic priorities, and the electorate agrees. In a national poll conducted by Marist College in October, 78% of voters said the next President should reform the health-care system even if it means a larger national debt.
Because Obama has proposed an incremental approach that extends the employer-based system, he is likely to enjoy far more support than President Clinton's more ambitious effort. Still, independent groups estimate that Obama's plan will cost anywhere from $1.2 trillion to $1.6 trillion over 10 years, making it a tough sell in the current economy. But health-care policy experts think the odds are good that Obama will get Congress and the public to back at least one of his proposals: a $50 billion federal investment in health information technology.
Return to the Obama Election 2008 Table of Contents
Before it's here, it's on the Bloomberg Terminal.
LEARN MORE