Finance: Get Credit Moving Again
The challenge for the new Administration: Revive the credit markets and keep a light touch with regulation
By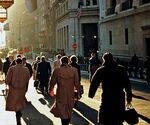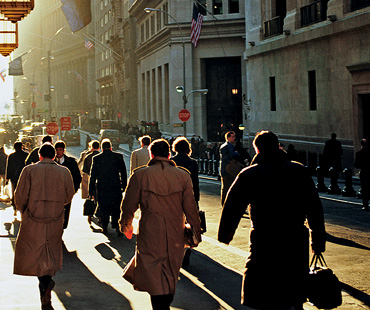 What Business Wants
No surprise here: The business community wishes to see a swift end to the global financial crisis that has shaken companies large and small in recent months. The banks get most of the press, but many other corporations have also been pinched, from local commercial developers unable to get credit to motorcycle icon Harley-Davidson (HOG), which was burned by subprime loans to bikers.
More than anything, corporate executives yearn for some semblance of calm. "The critical issue is to restore confidence in the economy and stabilize our global financial markets," says Ronald Williams, chief executive officer of health insurer Aetna (AET).
To do that, say business leaders, the Obama Administration must push banks hard to resume lending and find a way to stop the bleeding in the housing market. "Tighter regulation is unavoidable," says Daniel Vasella, CEO of Novartis (NVS), the giant Swiss drugmaker.
But executives also stress that Washington must resist the urge to clamp down too hard on the financial sector, which could hurt markets in the long run. In other words, Washington should do just enough to stop the crisis—and nothing more. "It would be a mistake to regulate so strongly as to stifle innovation," warns Ernst & Young CEO James Turley. He hopes Barack Obama will "do everything in his power to see that [intervention] is temporary."
Striking the perfect balance is much easier said than done, of course. "It's very tough," says Brian Gardner, a Washington policy analyst at Keefe, Bruyette & Woods. "In this environment, it's very easy for the pendulum to swing too far."
First and foremost, executives want the new Administration to get credit flowing again. Some big banks that received chunks of the $125 billion doled out by the Treasury Dept. on Oct. 14 have appeared to hoard the capital rather than lend it out, and the agency's rules have put few restrictions on how the money is to be used. That could change soon. House Financial Services Committee Chairman Barney Frank (D-Mass.) has already scheduled a hearing to examine the government bailout so far.
In terms of the housing crisis itself, executives outside the financial industry are less concerned about the details of a fix as long as there is one. "The crisis started with the housing sector and it will end there," says Rich Dougherty, CEO of Expert Choice, an Arlington (Va.) software company. "When we resolve the mortgage mess the economy should start moving in the right direction again." Many executives also hope the new Administration will create more transparency in the famously murky derivatives markets, while others are calling for some sort of super-regulator—possibly the Federal Reserve—to watch over all of the big financial institutions.
What's Likely to Happen
Count on a flurry of activity in 2009. Obama and his advisers know that addressing the financial crisis will dominate at least the first year in office. They're also mindful that if they don't get their response just right, the economy will continue to slump and the rest of their Administration's agenda could be imperiled. While the President-elect has been hesitant to criticize efforts by the Federal Reserve or Treasury Secretary Henry Paulson—with whom he has spoken regularly since the crisis accelerated—Obama clearly thinks more aggressive policies are needed.
On the housing front, Obama has for months backed proposals to provide more extensive aid to struggling homeowners, including a stepped-up government role in pushing lenders and mortgage servicers to renegotiate underwater mortgages. With Treasury and the Federal Deposit Insurance Corp. already hashing out the details of a plan to do just that—and the newly strengthened Democratic caucus itching to do likewise—the only questions are the exact form and cost of the coming aid package to homeowners. Obama also has called for a 90-day moratorium on foreclosures.
Perhaps his most ambitious policy stance has been to back calls to change the bankruptcy laws so that home loans can be reduced in court. Currently, mortgage debt is the only type a bankruptcy judge can't modify.
The task will be tricky. If Obama and his allies in Congress move ahead with plans to force such "bankruptcy cramdowns," they'll face a fight from the financial-services industry, which isn't eager to see such debts reduced. So far, Republicans have managed to block efforts to change the law. If other moves to stem rising foreclosures start to pay off, the law will probably stand. But if the alternatives don't get much traction, all bets are off.
As for the big government bailout plan, major changes aren't likely, says Christian Weller, a senior fellow at the Center for American Progress. "The facts dictate policy at this point," he says. "All you're going to get is some modification around the edges." Many expect the new Administration to back congressional calls to put more demands on the banks receiving federal funds; the Obama Administration could impose more explicit lending requirements or restrict dividend payments further.
Tougher executive compensation rules are likely as well. Given the public outrage over outsized executive pay, the Democrats could move on controversial proposals to give shareholders more voice on pay packages for all companies, not just those getting federal funds.
Predicting the path of financial market regulation is more difficult. Obama in March gave a little-noticed speech in which he called for greater transparency and a reworking of the financial regulatory structure. Many of those principles are close to those articulated by Paulson in his own blueprint for reform, also issued in March. Both men agreed that there is a need for the Fed or another regulatory agency to have broader oversight powers and that it would be useful to combine overlapping agencies such as the Securities & Exchange Commission and the Commodity Futures Trading Commission. But while all concur on the principles, the details will be the subject of a pitched battle among financial institutions, regulators, and their congressional overseers for much of the next year.
Return to the Obama Election 2008 Table of Contents
Before it's here, it's on the Bloomberg Terminal.
LEARN MORE