For Pros With Cash, It's Time to Buy
Savvy mutual fund managers are using their piles of cash to buy "really good companies at a really good price"
Amy Feldman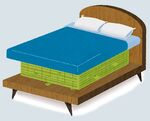 As many mutual funds scramble to meet investor redemptions, some smart fund managers have amassed piles of cash in anticipation of a market decline. Now that stock prices appear cheap, these managers are pouncing. Here's where three leading fund pros are placing their precious cash.
DAVID WINTERS, WINTERGREEN
ASSETS: $1.5 BILLION; CASH: 26%Winters, a deep-value investor, says what's intriguing about "the biggest panic of my lifetime" is that with great global companies so cheap, there's no need to venture into bankruptcy plays or other potentially risky situations. "Valuations might go even lower, but if you can buy really good companies at a really good price with good management, we call that the trifecta," he says. Winters likes Berkshire Hathaway (BRK), Warren Buffett's holding company. Just as regular investors can do well by buying a fund with cash to invest, Winters is betting on Berkshire's ability to snap up bargains with its massive cash hoard. He also likes Schindler Group, a Swiss maker and servicer of elevators and escalators, for its strong global franchise.
BRUCE BERKOWITZ, FAIRHOLME
ASSETS: $9.3 BILLION; CASH: 14%This value-oriented manager is looking at companies with strong cash flows, particularly in health care and defense. He likes large HMOs such as United Healthcare and WellPoint (WLP) and big pharmaceutical makers such as Pfizer (PFE) and Forest Laboratories (FRX). "Ten years ago you had to pay 30 to 50 times earnings for Pfizer. Now you can buy it at seven or eight times free cash flow and a get a dividend yield of 7% to 8%," he says. "Pfizer reminds me very much of when Philip Morris (MO) was down and out because of the tobacco litigation, and also of ExxonMobil (XOM) when oil prices were low." The largest defense players, meanwhile, have seen their valuations halved, yet they have huge order backlogs and more work to come from equipment degradation in Iraq.
MATT MCLENNAN, FIRST EAGLE GLOBAL
ASSETS: $20.9 BILLION; CASH: 12%McLennan is buying in Asia. A major focus is Japan, where the Nikkei has fallen more than 50% over the past year and where First Eagle is buying industrials, pharmaceuticals, and property-casualty insurers. Among industrials, McLennan likes Fanuc, a leader in robotics, and SMC, a maker of pneumatic (pressurized gas) components. Among insurers, he likes Aioi Insurance. With insurers, he notes, an investor gets the company at a discount and also its discounted investment portfolio. A similar situation exists in Hong Kong, says McLennan, with investment holding companies and property firms: "You get the emergence of the double discount. We've made good money in these situations in prior cycles."
Before it's here, it's on the Bloomberg Terminal.
LEARN MORE