Discount Luxury for Sale as Recession Looms
High-end brands and services, from Cartier to Caribbean vacations, can be had at bargain prices through online auctions and discounters
Jane Porter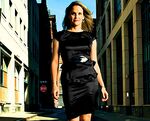 As consumers pull back, companies are finding themselves with too much inventory and are scrambling to get rid of it. Much of this stuff is winding up on Web sites that specialize in moving merchandise fast. Meanwhile, consumers are using online auctions to dump unwanted baubles.
CHEAP LUXURY
Normally fashion houses like Valentino and A. Testoni do just about anything to avoid discounting. Now, as stores cancel orders, they're turning to the likes of Gilt Groupe. It sends members e-mail alerts about a sale from a specific designer. New York marketing manager Nancy King recently found a Valentino cocktail dress for $198. Retail price: $950.
ROOM AT THE INN
Cancellations are flowing into hotels. Many of the empty rooms are winding up on such sites as LuxuryLink.com, which auctions off vacation deals to the highest bidder. Fred Harris, co-owner of a Fort Lauderdale surgical practice, bought a package for eight nights at Casa Palopo in Guatemala. He paid $186 a night for rooms that usually fetch twice as much and got meals and a private guide thrown in. Says Harris: "The value is just unbelievable."
CLOSET PURGE
Some people now feel it's inappropriate to strut around dripping with fashion logos. Others simply need to raise cash. They are auctioning off their bling on sites like Portero.com. In the last three months, Portero, which guarantees the items aren't knockoffs, has been inundated with Tourneau watches, Hermès handbags, and stacks of gold jewelry. In just two weeks, 80 Chanel handbags poured in; the classic flap bag goes for as little as $1,425, or half the price in stores.
Before it's here, it's on the Bloomberg Terminal.
LEARN MORE