Startups Feel the Squeeze
With the IPO market bleak and venture capital scarce, innovative new companies are running low on cash
Spencer E. Ante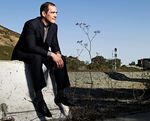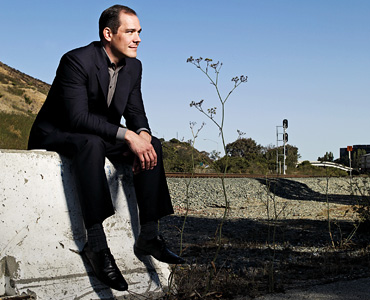 Gajus Worthington has seen the effect of the financial meltdown on U.S. startups, and it's not a pretty picture.
The chief executive of Silicon Valley's Fluidigm set out to take his chipmaker public about a month ago. On Sept. 5, the first day of the company's road show, Worthington gave a standing-room-only presentation to blue-chip investors interested in buying Fluidigm stock. Three weeks later, after Lehman Brothers filed for bankruptcy and panic seized investors, he pulled the plug on the initial public offering. Worthington realized he couldn't proceed after money managers he met with in San Francisco told him they didn't even know how long they'd have jobs. "You could smell the fear," he says. "It was a black hole of anxiety."
Now, Fluidigm is in an awkward position shared by many of the most promising startups in the country. It has built up substantial operations in hopes of capitalizing on future opportunities and is burning through cash at a time when it's nearly impossible to get more from public investors. The company had $32 million in cash as of the end of June, and it's using $6 million to $7 million a quarter. Although Worthington could run out of money at the current burn rate by the end of 2009, he says he won't cut back, at least for now. "Our primary focus is growing the business," he says.
Exit Options Dry Up
It's a high-stakes gamble that's being played out at thousands of startups across the country. The crop of innovative companies that venture investors helped build in recent years now finds that they can't go public or even sell out in an acquisition. In the third quarter, only one company backed by venture capitalists went public, and the value of all mergers and acquisitions fell 65%, to $4.4 billion, from the year-earlier quarter, according to Dow Jones VentureSource (NWS). As exit options dry up, the fear is that a capital crisis could undermine American innovation.
In recent weeks, a number of prominent venture firms have begun advising their portfolio companies to cut expenses and lay off staff. Sequoia Capital, the Silicon Valley firm that funded Apple (AAPL) and Google (GOOG), gave its current crop of startups a bracing presentation that included one slide with the words "Death Spiral" and a skull-and-crossbones to signal the fate that awaited companies that didn't take quick action. Adam Grosser, general partner with Silicon Valley's Foundation Capital, sent an e-mail to his companies stressing the importance of cutting back. "I think we all need to review staffing levels—and make sure that every hire is absolutely crucial, or to see if there are opportunities for reductions," he wrote.
Some venture-backed companies are starting to close their doors. Recently the music site Social.FM and travel planner TripHub have shut their Web sites. "In the next six months you'll see a lot of companies go down," says Ted Wang, a lawyer at Silicon Valley's Fenwick & West who works with emerging companies and venture firms.
Some startups are battening down the hatches. Gigya, an Internet startup based in Palo Alto, Calif., just scratched plans to open an office in Europe. It also raised $11 million in September on top of the $9.5 million it pulled in six months earlier. "We have air for three years now," says Rooly Eliezerov, co-founder and president of Gigya. "Nobody will be looking around for another job."
Cushion of Cash?
Worthington won't have that kind of time if he sticks to his current game plan. The nine-year-old company has raised more than $150 million in venture money over the years, but it has spent most of that developing its technology and hiring staff. The company's chips can manipulate fluids with thousands of tiny valves, so they make biological and genetic experiments much faster and easier than in the past. Revenues doubled in the first six months of the year, to $5.5 million, but the company still lost $15.3 million during that period.
Worthington had hoped to raise $80 million in the IPO, to give him a cushion of cash. Fluidigm originally priced the deal at 14 to 16 a share, but the offers from investors quickly dropped to single digits. At one point during the road show, Worthington checked into a hotel room and saw a newspaper lying at his feet. The headline, as he recalls it, read: "Worst Financial Crisis Since the Depression with No End in Sight."
The CEO laughs about the horrible timing now. Yet despite the risks of running low on cash, he's determined to outrace the competition. He's hiring sales and marketing executives to help find new customers in life sciences and other fields. Now, sales are concentrated with a small number of customers, including the Singapore Economic Development Board.
Like a lot of entrepreneurs, Worthington draws strength from previous near-death experiences. After September 11, Fluidigm was running out of money. Worthington and his team managed to scare up some capital, and stay alive. This time, he figures even if he can't go public, maybe he can raise cash from Wall Street money managers or company executives. "This is not the first time we've been through this kind of thing," he says. "We're just not rattled by it."
Before it's here, it's on the Bloomberg Terminal.
LEARN MORE