Can INQ Cell Phones Whack iPhone in the Knees?
The Hutchison subsidiary will make ultracheap mobile phones for surfing the Net. That could toughen competition for Apple, Nokia, Samsung, and others
By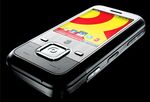 Frank Meehan isn't even officially in the cell-phone business yet. But already he has plans to shake it up.
Meehan is a top executive at Hutchison Whampoa (HUWHY), the Hong Kong conglomerate that operates ports, retail stores, and wireless-service providers around the world. On Oct. 13 he plans to unveil a new Hutchison subsidiary, INQ, that will make cell phones in competition with Nokia (NOK), Motorola (MOT), and Apple, among others (AAPL). Hutchison wants to slash the price of phones that let people surf the Net and tap social networking sites. The goal is to get more people to use the phones—and let companies such as Hutchison profit from selling Net services. "We're tired of paying a fortune for phones that are unusable," says Meehan.
The move may help lower the prices of advanced mobile phones for consumers and stiffen competition among phone makers. Phones that can surf the Web—such as Apple's iPhone and Research In Motion's (RIMM) BlackBerry—cost Americans an average of $174, says researcher NPD Group. INQ will sell its phones to carriers at prices low enough that they're expected to cost consumers $50 or less, with some devices free after subsidies from wireless operators. "I need to hit the 90% that don't buy [higher-priced phones]," says Meehan, CEO of INQ.
The company's first phone, the INQ1, is due out in Britain and Australia this year and in seven other markets where Hutchison has wireless operations in the first half of 2009. The phone is likely to debut in the U.S., where Hutchison doesn't have a wireless business, next year. Sony Ericsson, Nokia, and Samsung may be the first to feel the pinch, since they're the primary mobile-phone suppliers to Hutchison. A Samsung spokesman says devices that sell for $120 or more typically offer the best Web experience.
INQ's pitch isn't just low prices. It has built into its phones new ways to use popular online services such as Facebook, eBay (EBAY), and Skype. For example, the company worked with Facebook so the INQ1 can automatically display on its home screen new photos friends post on their Facebook profiles. "This is the first time we are going to take the experience further than what we have on the iPhone and [BlackBerry]," says Henri Moissinac, manager of Facebook Mobile.
"A DIFFERENT ANGLE"
To fuel their growth, wireless operators are counting on more customers tapping the Net. Wireless data plans typically cost $20 or $30 a month on top of voice charges. Maxis, which provides wireless service in Malaysia, India, and Indonesia, may start offering INQ phones next year. "It's a different angle from what other phone manufacturers are doing," says Nikolai Dobberstein, Maxis' head of strategy. "It's no longer about just browsing: It's about making your favorite applications and Web sites available on the phone."
INQ's phones have limitations, which may make them a tough sell to carriers not affiliated with Hutchison. INQ plans to save money by using proprietary software instead of a standard operating system such as Windows Mobile. That will limit the software that can run on INQ's phones. The phones will be made by contract manufacturers in China and Taiwan.
Meehan has shown he can outmaneuver rivals, though. Last year he and his team designed the 3 Skypephone, which lets customers make free wireless calls to any Skype user. The phone is a huge hit, though only Hutchison subscribers can use it. "Hutchison tends to be the contrarian," says John Jackson, a vice-president at consultant Yankee Group. "You can bet all operators globally keep an eye on what they are doing."
Before it's here, it's on the Bloomberg Terminal.
LEARN MORE