IndyMac's Fast-Track Mortgage Modification Program
It not only can stave off foreclosures but also provide a blueprint for how the industry can tackle troubled home loans
Christopher Palmeri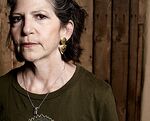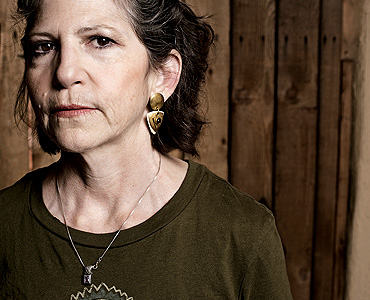 Diane Smith could have been another foreclosure statistic. The 56-year-old mother of two refinanced her Los Angeles home in 2006 to pay for a kitchen remodeling. But Smith, a small business owner, found herself in trouble earlier this year after the teaser rate on her adjustable-rate mortgage expired and banks began lowering spending limits on her credit cards.
That's when her mortgage lender, IndyMac Federal Bank, made her an offer she couldn't refuse. In September the bank knocked the rate on her loan down to 4.75% a month, slashing her monthly payments from $6,000 to $4,050. The bank also provided counseling to help Smith manage her household expenses. "Banks should do that before they give a loan," she says.
Smith is one of more than 3,000 borrowers who have signed on to a fast-track loan modification program launched by IndyMac, the insolvent California lender seized by the feds in July. Officials from the Federal Deposit Insurance Corp. have moved quickly to tackle the 60,000 delinquent mortgages in IndyMac's portfolio of 742,000 home loans. In late August letters went out to 7,500 distressed borrowers, offering new terms. The FDIC says those taking part have seen their monthly payments lowered by $430, on average.
Simplified Process
FDIC Chairman Sheila C. Bair is hoping the IndyMac initiative will provide a blueprint for the rest of the industry. Lenders have been under fire from politicians and consumer advocates for not doing enough to stave off a wave of foreclosures: Filings were up 82% in the first half of the year. The FDIC and investors will end up footing the bill for IndyMac's loan modification program. If the plan succeeds, it will keep families like Smith's in their homes and could help arrest the rot in the complex, mortgage-backed securities that precipitated the worldwide financial meltdown. "Theirs is the first systematic effort to really simplify the loan modification process," says Austin King, director of the financial justice unit at Acorn, a community advocacy group. "That is the solution to the mortgage crisis."
Like it or not, more lenders may be compelled to negotiate new terms with delinquent borrowers. On Oct. 6, Bank of America announced it had reached a legal settlement with authorities in 11 states that had been looking into allegations of predatory lending practices at Countrywide Financial, the tottering mortgage lender it acquired earlier this year. As part of that deal, Bank of America has committed to modifying loans for nearly 400,000 customers.
Bankers have long argued that there is no one-size-fits-all solution to the mortgage mess. Loan workouts, they say, must be done on a case-by-case basis. Yet the IndyMac program was designed around a simple formula: Borrowers' mortgage payments should amount to no more than 38% of their gross income. "The key is to make the new loans affordable," says John Bovenzi, the senior FDIC executive now serving as CEO at IndyMac.
Bovenzi also knows how to tailor his pitch. At banks, the traditional approach is to send delinquent borrowers a form letter asking them to call the bank to discuss their payment problems. But instead of using regular mail, IndyMac sent out its letters in overnight delivery packages, which had to be signed for (to prevent the contents from being mistaken for junk mail). What those envelopes contained was—by bank standards—a remarkably straightforward piece of communication: a letter stating "We want to help you stay in your home," at the top, accompanied by a dollar figure—the new, lower monthly payment being offered. All the recipient had to do was sign a couple of forms and pop them into a prepaid return envelope.
IndyMac's new management readily acknowledges that not all distressed borrowers can be helped. As many as one-third just don't have the income to support even reduced payments, reckon insiders at the bank. One such case involved a Nevada woman who wanted to relocate after her husband—the family's sole breadwinner—was incapacitated by a stroke.
In what's known as a "cash for keys" offer, IndyMac paid her $5,000 to surrender her home.
As word of its program has gotten around, IndyMac has been deluged with inquiries from borrowers looking to refinance on better terms, though it's debatable whether many of them are in need of assistance. One Washington (D.C.) woman telephoned senior FDIC officials as well as the top four IndyMac executives to badger them about lowering payments on an investment property. The bank postponed a scheduled foreclosure but hasn't agreed to renegotiate. "This is like triage after a train crash," says IndyMac spokesman Evan Wagner. "You take care of the worst cases first."
Bovenzi has plenty of experience in dealing with bad loans. An FDIC veteran, he worked at the agency during the savings and loan crisis of the late '80s and early '90s. One of the key lessons from that era: Debt workouts can pay off for lenders as well as for borrowers. Bair, in a Sept. 17 speech to Congress, noted that the FDIC's recovery rate on nonperforming loans averages just 32% of the loan's value. If the loan is current, the agency gets 87%.
It's too early to judge whether the IndyMac program will succeed. There are studies that show many loan modifications offer at best only temporary reprieves: Many borrowers will continue to fall behind on payments. Plus, there's no guarantee that whoever buys IndyMac will carry on with the program. Already several would-be buyers have visited its Pasadena headquarters to pore over the books. In the meantime, Bovenzi—who once headed an FDIC unit called the Liquidation Dept.—has been busy dumping assets. First to go were the season tickets to Los Angeles Dodgers game used to entertain corporate clients. A company-owned Porsche went for $65,000 on AutoTrader.com in August. Next
on the list: the paintings hanging on the walls.
Before it's here, it's on the Bloomberg Terminal.
LEARN MORE