Thinning the Ranks of Auto Dealers
The financial crisis is provoking a shakedown in domestic auto dealersand carmakers couldn't be happier
David Welch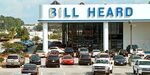 Gary McManus has been selling Lincoln and Mercury vehicles in Gladstone, Ore., for almost 50 years. Even as the two Ford Motor (F) brands declined in popularity, his dealership, Gary Worth Lincoln-Mercury, still sold about 50 cars a month. But when the economic slowdown and credit crunch hit this spring, he was lucky to sell 12. Out of options, he sold his franchise to Ford, which merged it with another dealership. "The numbers don't justify the investment," says McManus, who is 74. "I'll just retire."
Tanking auto sales and the credit crunch are doing what Detroit has tried in vain to do for years: thin the dealer population. Several have filed for bankruptcy protection in the past month, while General Motors (GM) says it will lose as many as 300 this year—50% more than usual. "The industry is having a pretty good enema," says Ron Tonkin, an Oregon dealer who owns 22 stores. "It's not all bad, because some dealers shouldn't have been there in the first place. But some good ones are getting carried away in the rush."
Why are the Big Three so keen to close dealers? Mostly because many are no longer profitable and can't afford to spiff up their showrooms or hire top-notch salespeople. That hurts the domestic carmakers' already sullied image, especially when Honda (HMC) and Toyota (TM) dealers are busy upgrading. Ford, GM, and Chrysler have tried for years to cull the herd, but state franchise laws meant they had to pay to make them go away. When GM killed its Oldsmobile brand, some dealers sued, and the carmaker paid an estimated $2 billion to buy them out and phase out the brand. Says one Chrysler insider: "You pretty much have to catch a dealer in an unnatural act to revoke his franchise."
Now dealers that long resisted pressure from Detroit to close or merge are finding it difficult to stay in business. The National Automobile Dealers Assn. says 590 have closed so far this year. Compare that with the 1,200 dealerships that disappeared between 2001 and 2008. Sheldon J. Sandler, CEO of Bel Air Partners, a Skillman (N.J.) broker that matches buying and selling dealers, expects the pace to accelerate. Of the 21,000 today, he says, about 17,000 will be left in a year or two.
RAZOR-THIN MARGINS
Not just mom-and-pop shops are bowing out. Bill Heard, a Columbus (Ga.) dealer who owned 13 stores and was the nation's largest Chevrolet retailer, filed for bankruptcy protection on Sept. 29. Heard's dealership is exactly the kind that is the most exposed. He borrowed heavily to expand. When sales went into a free fall, capital costs overwhelmed the store, says a consultant familiar with the situation. "Bill Heard is the poster child," says AutoNation (AN) CEO Mike J. Jackson. "A lot of individual [dealers] had a business model of big stores, huge inventories, big advertising budgets, and razor-thin margins." (Heard and his lawyer didn't return phone calls seeking comment.)
Meanwhile, Detroit is quietly helping the shakeout along. Besides pushing dealers to merge, the carmakers' finance arms are raising interest rates, cutting off troubled operators, and refusing to finance consumers with bad credit. Chrysler is even threatening to use rarely enforced rules to revoke the franchises of some dealers who miss sales targets. It all adds up to worse times for dealers and a silver lining for the Big Three.
Before it's here, it's on the Bloomberg Terminal.
LEARN MORE