Lightweights Get Serious
These rugged new laptops have full-size keyboards, so you can type in comfort
By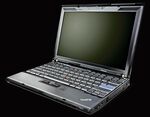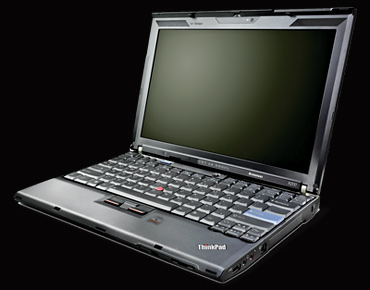 Regular readers know that I am a longtime fan of small, lightweight notebook computers for mobile executives. But I have to admit that the quest for small and light has forced users to put up with trade-offs, including cramped keyboards, underpowered processors, and a general lack of features. Times have changed for the better.
The most common business notebooks remain units with 14- or 15-inch displays, weighing around five pounds. But the laptops that I find most appealing have 12.1-in. widescreen displays and weigh around three pounds. I'm not talking about extreme ultralights such as the Apple (AAPL) MacBook Air, the Lenovo ThinkPad X300, or the Toshiba (TOSBF) Portégé R500, which must be handled with care and cost more because they use expensive miniaturized parts. The laptops I like best are thicker and heavier. They're rugged enough to take a beating and have price tags that won't make a purchasing or technology manager wince.
Two developments increase the appeal of new, rugged lightweights such as Lenovo's ThinkPad X200, Hewlett-Packard's (HPQ) EliteBook 2530p, and Dell's (DELL) E4200. They all have widescreen displays that stretch the body just enough to allow the use of full-size keyboards. That makes typing a lot more comfortable than on earlier, squarish models in the same price range. Second, the latest Intel processors and graphics chips provide plenty of punch to run business applications and even Microsoft's (MSFT) power-hungry Windows Vista while enabling long battery life.
The bottom line: If you are a typical businessperson who uses a PC primarily for e-mail, Web browsing, and Microsoft Office programs, you can now purchase a light-but-rugged laptop based on the display size that suits you without giving up too much more than a built-in DVD drive. Even that is less of a sacrifice than it used to be because software and movies are increasingly available for download.
For the past month or so, I've been using a ThinkPad X200, with a base price of $1,171. In design, it is essentially a widescreen version of the X61 it replaces. It weighs just a hair under three pounds and is 11.6-in. wide, 8.3-in. deep, and 1.4 in. at its thickest point. This is a good size for a briefcase or an airplane tray table.
Like other notebooks in its class, the X200 offers lots of options. The standard battery gives about three hours of running time, but bigger and heavier optional batteries can take that to more than 9 hours—nearly 10 if you choose Windows XP instead of Vista. You can also opt for a sharper-looking screen (1,440 by 900 pixels, in tech-speak, rather than the standard 1,280 by 800). And you can get built-in modems for a variety of wireless data networks, including soon-to-go-live WiMax networks. Of course, the price will also quickly inch north of $2,000 if you select some of these tasty add-ons.
Hewlett-Packard and Dell have their own attractive offerings in this market. The HP EliteBook 2530p (from $1,449) is a bit heavier at 3.2 lb. but packs the elusive internal DVD drive. Dell offers two nice choices. The E4200 is more expensive than the competition but weighs just 2.2 lb. in its lightest configuration. The E4300 (from $1,828) is a tad heavier than the others at 3.3 lb., but it sports a 13.3-in. widescreen display and a built-in DVD drive, along with the options of faster processors and bigger disk drives than its little brother. Mac fans are out of luck. Other than the Air, which is lovely but limited and delicate, the lightest Apple laptop, the 13-in. MacBook, weighs five pounds.
I suspect that 14- and 15-in. laptops will remain the default choice of business buyers because they're packed with useful features and are a bit cheaper than their more compact brethren. But if your laptop spends a lot of time hanging from your shoulder or sitting on an airplane tray, now is the time to try something slimmer.
Before it's here, it's on the Bloomberg Terminal.
LEARN MORE