Buffett Backs China Green-Auto Venture
Berkshire Hathaway-controlled MidAmerican Energy will help sell Chinese-made electric cars in the U.S.
by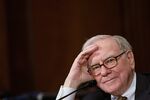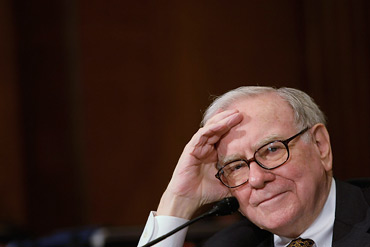 Warren Buffett has taken a green leap forward. Des Moines-based MidAmerican Energy, controlled by Buffett's Berkshire Hathaway (BRKA), plans to pay about $231 million for a 10% stake in Chinese auto and battery maker BYD Co. which expects to roll out fully electric cars before the end of next year.
The deal represents Buffett's first strategic investment in China and shows he's betting on alternative energy in a major way. "I think the world has concluded we need to solve the CO2 problem," says MidAmerican Chairman David Sokol. "One area we must seriously affect is transport."
BYD made a splash at the Detroit Auto Show in January when it unveiled a prototype hybrid electric car (BusinessWeek, 1/10/08), which it said it would export to the U.S. by 2010. The backing of Berkshire Hathaway, which owns 87% of MidAmerican, will help BYD launch a fully electric car, selling for about $20,000. "Warren Buffett is very well respected globally as well as in China, so as an investor he will help us build our brand," says BYD Chairman Wang Chuanfu.
U.S. Dealer Network
The success of the electric car program depends on the ready availability of charging centers, and that's where MidAmerican comes in. Sokol says the company will help set up charging facilities at traditional gas stations and shopping mall parking lots. As the company has the largest source of renewable energy in the country, much of which can be made available to charge car engines during off peak hours, says Sokol. "We can drop these charging stations anywhere," he says. "If you want a rapid charging one in your garage it will cost between $2,500 and $3,000 to install." He figures the annual energy cost to run a BYD-made electric car, based on 12,000 miles per year, would be about $400, compared with $2,400 for a traditional gas-powered car with fuel priced at $4 per gallon. What's more, the energy consumed by an electric car in the U.S., assuming the national average of 51% of power supplied by coal, would produce just 2.5 tons of carbon dioxide, compared with six tons for a conventional car.
MidAmerican is also discussing with BYD how to set up a U.S. dealer network for the electric car, which would likely go head to head with offerings from industry heavyweights Toyota (TM), General Motors (GM), Ford (F), and Chrysler. "It's an opportunity to look at the old model of car distribution and do it right for the next century," says Sokol. The electric cars will be initially shipped fully built, but assembly in the U.S. would make more sense in the long run once volumes grow, he says.
The news of the deal has met with an enthusiastic response. While shares in BYD were halted on Monday, shares in an affiliated company, handset maker BYD Electronic, soared 71% in Hong Kong. "This is the most exciting news in China's auto industry," says Michael Dunne, managing director of J.D. Power China (MHP). "They are a formidable investor which brings confidence to the picture, so BYD can say 'Yeah, we can do this.'" BYD plans to begin selling the F3 DM (or dual mode) hybrid car by the end of the year in China, while it will roll out the fully electric car, called the E6, by the end of 2009.
Trading to Resume Tuesday
Wang is one of China's premier entrepreneurs (BusinessWeek, 6/9/03), whom Dunne describes as a "visionary." The company was founded 12 years ago by Wang, now 42, who previously worked as an academic at the Beijing Non-Ferrous Research Institute where he received his master's in engineering. He built BYD into the world's largest rechargeable battery maker, with production of roughly 400 million units per year, mostly used to power cell phones. Using its own lithium-ion batteries, the company has developed technology that would allow cars to run for up to 300km (185 mi.) between charges. Recharging to 80% of battery power takes as little as 15 minutes at quick-charge centers, while full restoration of power using conventional electric outlets takes about nine hours.
Shares at Hong Kong-listed BYD were down 38% since the beginning of the year on Sept. 26, the last day of trading before the deal was announced. MidAmerican's stake, which would involve issuing new BYD shares, is to be priced at $1.03 a share, a 5% discount to Friday's close, and is subject to regulatory and shareholder approval. Trading BYD shares is expected to resume on Tuesday. After the deal, Wang will retain a 25% stake in BYD, which reported a 7% drop in first-half profits to $87 million despite a 44% increase in sales to $1.81 billion due to higher input costs.
PetroChina Falls After Sale
BYD's auto division, however, has performed well in an increasingly difficult market. In the first eight months of this year it sold 85,104 cars, a 35% year-on-year increase. By contrast, Chery Automobile, China's largest domestic automaker, has seen sales fall 4% over the same period. J.D. Power may revise downward its current 2008 forecast of 10% growth for passenger vehicles to below 5%. Auto sales this year will account for about 30% of BYD's revenues, says Wang, compared with 25% in 2007.
MidAmerican's move comes nearly 12 months after Buffett announced the sale of 28 million shares (BusinessWeek.com, 9/21/07) in mainland oil company PetroChina. By the end of October Berkshire Hathaway had unloaded its entire 9% stake in the company, which by November had overtaken ExxonMobile (XOM) to become the largest company in the world by market capitalization. PetroChina has lost more than 50% of its value since then, once again falling behind Exxon at the top of the industry.
Before it's here, it's on the Bloomberg Terminal.
LEARN MORE