Retirement Boot Camp
Two Wachovia Securities advisers put clients through a rigorous training process to test if they're prepared to retire
Lauren Young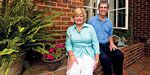 U.S. Marine Corps recruits endure intense physical activity, strict discipline, and a lot of mental stress in boot camp. Some would-be retirees say Marcia Tillotson and Joy Kenefick's retirement boot camp isn't all that different.
The Charlotte (N.C.) financial advisers at Wachovia Securities (WB) make clients a year or two away from retirement undergo a rigorous financial indoctrination to test their limits. Their clients must compile a comprehensive net worth statement of assets and liabilities, tot up every single expense over the past year, sock away as much as 25% of their pretax income into a retirement account, and live on a tight budget. "Our clients are in basic training for retirement," says Tillotson, who has been offering boot camp for the past six years. (There's no charge for the program; clients pay from 0.5% to 1.85% of assets, depending on how much they invest.)
Few advisers ask their clients to go to such extremes. But most advisers do have to persuade would-be retirees to do a reality check before taking the plunge. After taking a hard look at the numbers, many people decide to work a few more years or realize they need to cut spending in certain areas.
Before working with Tillotson and Kenefick, Jim Thomas, 71, was inclined to let his money "sit around in a mayonnaise jar." A U.S. Army sergeant in his youth, he says putting his finances through the wringer is a lot like military instruction. Retirement boot camp "forces you to change the ways you think about money," says Thomas, who retired from the petroleum distribution business he owned with his wife, Kathy, three years ago.
A new mindset gave the Thomases the discipline to get rid of season tickets to the Carolina Panthers and pay off mortgages on their primary residence in Charlotte as well as a second home in the Cayman Islands. "We really had to stretch," says Kathy, 69.
Before figuring out what to cut, though, people have to know what they are spending. Getting a realistic handle on what you spend "can be a real tripping point for people getting ready for retirement," says Nashville financial planner Keith Newcomb.
One expense category that often surprises pre-retirees is how much they spend on gifts. After three months of tracking expenses for Tillotson and Kenefick, Kay and John Sitton, who own a software consulting firm in Charlotte, were shocked to learn that the tally came to $1,000 a month for their three children and three grandchildren. The Sittons are sticking with their plan to retire within the next 18 months and are cutting back on clothing and personal items, but not gifts.
Sometimes facing the numbers means adjusting plans more. Before he met with his financial adviser in August, Paul Hvidding, a human resources manager at an energy trade association in Arlington, Va., thought he could saunter into his boss's office and say "Adios." Hvidding, 61, is eligible for retirement in November. But after reviewing their net worth with Gordon Bernhardt, an adviser in McLean, Va., Hvidding and his wife, Beverly, a paralegal at a telecommunications company, decided it made more sense for them to keep working. They plan to save an extra $25,000 a year for the next four years.
Do exercises like retirement boot camp work? Tillotson and Kenefick say almost 60% of clients wind up delaying their retirement for at least a year so they can save more money. One plus of putting it off: Jobs that once seemed dead-end suddenly aren't so bad. "Once you've given yourself permission to retire, it's a lot easier to go to work," says Kenefick.
Before it's here, it's on the Bloomberg Terminal.
LEARN MORE