NBC and News Corp.'s Hulu Is Off to a Strong Start
The Web video site is no YouTube, but advertisers and viewers are coming on board
Tom Lowry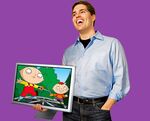 Nearly a year ago, NBC Universal and News Corp. (NWS) launched a video site called Hulu. The Web cognoscenti scoffed at two Old Media dinosaurs taking on YouTube. But the derision has abated of late. Thanks to a huge library, Hulu is attracting millions of viewers and signing up advertisers like Bank of America (BAC), Best Buy (BBY), and Nissan.
In effect, NBCU and News Corp. gambled that people are willing to watch full-length TV shows and movies online. In the Age of YouTube (GOOG), that's a contrarian position. The Web video king has become ubiquitous with clips rarely more than five minutes long.
You won't find choppy videos of kids playing Metallica guitar solos or pirated TV shows on Hulu. Everything is legally obtained and made in Hollywood: 4,000 hours so far of content—including clips and full versions of TV shows (from Lou Grant to Family Guy) and classic movies (from In the Heat of the Night to Jerry Maguire). It's a bid for advertisers leery of the often outré offerings on YouTube, which does not feature the lucrative 15- to 30-second commercials Hulu places before or during TV shows and movies.
Hulu did something else unusual. Rather than forcing people to come to its site, it cut deals with portals like AOL (TWX), Comcast (CMCSA), MSN (MSFT), and Yahoo! (YHOO) to show Hulu-branded video on their sites. In August, according to Nielsen Online, Hulu exceeded 100 million video streams for the second month in a row. That puts Hulu a distant second to YouTube, which had 4.7 billion streams in August.
Advertisers also have taken note that a prized demographic of viewers aged 18-44 seem comfortable watching long-form video online. Hulu users on average spent 256 minutes in August watching videos, up from 169 minutes in July. That was the longest time spent among all Web brands, according to Nielsen. "Now that's an engaged viewer," says Robert D'Asaro, a digital advertising strategist at media-buying firm OMD. Not "somebody bouncing from clip to clip on YouTube."
CHOOSE YOUR AD
Ad buyers say that for full TV episodes Hulu is charging three times more per CPM—the cost per 1,000 viewer impressions— than broadcast networks. Is Hulu making money? Likely not. The site shares revenues with the portals and the studios that make the shows. And Hulu can't offer advertisers global reach because it hasn't yet cut deals with the studios to run shows overseas. "All I can say is that we're well ahead of plan," says CEO Jason Kilar.
In the meantime, Kilar, a former Amazon (AMZN) executive, is looking for ways to make Hulu more compelling to users and advertisers alike. Viewers can now choose what product they want to see from a particular advertiser. For example, by clicking a button they can opt for a Nissan ad touting a sports car rather than a minivan. Another option: watching a two-minute movie trailer before a show rather than ads during the program. Kilar says companies besides Hollywood studios will soon be able to put longer ads before videos. Hulu is also giving advertisers a glimpse of who is watching what videos. "We can tell them what kind of person is watching these seven shows, for example," Kilar says, insisting that viewers' privacy is sacrosanct.
One Hulu fan wrote recently that the elegant site and eclectic array of shows and movies made her "head explode in a brain spray of awesome." It doesn't hurt that Hulu runs maybe two to five minutes of ads per hour, vs. about 16 minutes on TV. The question is whether Kilar & Co. can afford to keep it that way—and make money.
Before it's here, it's on the Bloomberg Terminal.
LEARN MORE