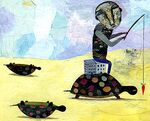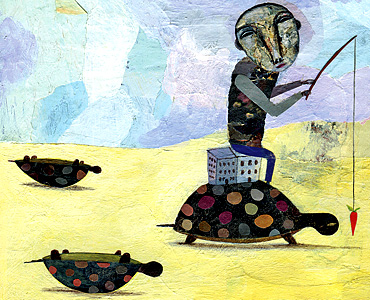 When investment banks Goldman Sachs (GS) and Morgan Stanley (MS) announced on Sept. 21 that they were converting themselves into regulated commercial banks, observers predicted the firms would quickly curb their freewheeling ways under the Federal Reserve's onerous rules.
Although the move quelled a massive sell-off in the stocks, talk of dramatic changes may be overblown. Long before the Fed stepped in, Goldman and Morgan had moved to retool their books. As a result, their cushion of capital to withstand losses—one big area of Fed oversight—already meets the higher standards for commercial banks such as Citigroup (C) and JPMorgan Chase (JPM). "The historical significance of this change may be greater than the practical significance," says Ray Soifer of Soifer Consulting. In a huge vote of confidence, the legendary and finicky value investor Warren E. Buffett plowed $5 billion into Goldman on Sept. 23.
The cleanup at Goldman and Morgan has been going on for months. After Bear Stearns fell in March, investors pushed for big changes. Since then the firms have scaled back their reliance on short-term borrowing (the cash they take in from outside lenders to fund trading and other operations) because such funding can dry up overnight. They've also sold assets and raised capital, providing extra cushion for losses. In the past year their gross leverage, a measure of short-term borrowing, dropped from about 30 times capital to the mid 20s. By another government safety standard, their books already have the look of a commercial bank (table).
How Strict Is the Fed?
And should the Fed slap banks with tighter leverage limits in the coming months, Goldman and Morgan won't need to revamp their strategy much. During the boom they took on leverage, mostly to play in the bond markets. But bond trading has slowed; other businesses that don't require huge amounts of borrowing, such as mergers advice, are the main profit drivers now. The real test for Goldman and Morgan Stanley will come years from now, when the bond markets heat up again.
Then again, leverage limits didn't rein in all commercial banks during the mortgage boom. Citigroup, long regulated by the Fed, disguised its true degree of leverage by keeping huge chunks of toxic securities off its books. Citi has taken $55 billion in write-downs since the summer of 2007. "The commercial banks haven't been the poster children for prudence in this fiasco," says Michael Greenberger, a University of Maryland professor and former regulator. Citi declined to comment.
Some rules will force Goldman and Morgan to make modest changes. The Fed, for example, limits the amount of nonfinancial businesses a commercial bank can own. Goldman must likely divest some power plants, and Morgan, a fleet of oil tankers. The Fed is giving them two years to complete their transformations, and they can apply for up to three years of extensions.
That, of course, is a lifetime on Wall Street, where new markets quickly emerge to fill voids. It was—remember—just five years ago, in the wake of the tech crash, that signs of a housing bubble surfaced.
Before it's here, it's on the Bloomberg Terminal.
LEARN MORE