Bringing Broadband to Rural America
Rural residents pay a price for their lack of high-speed Internet access. Meet a group that's trying to extend broadband in less populated areas
by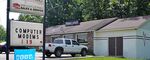 Sandra Thornton is eager to generate new business for the sewing plant she manages just outside Centerville, Tenn. When the machines at Southeastern Pant are running full tilt, the plant's 55 employees can crank out 2,000 pairs a week for police officers, firefighters, and security guards all over the U.S. Nestled among the rolling, ranch-dotted hills of the central part of the Volunteer State, Thornton's plant has managed to stay open when many clothing companies are sending work overseas, by focusing on custom orders. "All the police agencies want their own stripes, their own pocket sizes," she says. "Our equipment is very easy to change over."
There's just one problem. Southeastern's efforts to court new clients and handle other tasks are impeded by a slow Internet connection. Bidding on contracts, including a lucrative deal to supply pants to the U.S. Postal Service, is carried out via e-mail, and the only Web connection in the office is Thornton's dial-up AOL (TWX) account. Using it to check e-mail or do a Google (GOOG) search—say, for the best price on supplies—takes much longer than with other connections, such as a digital subscriber line (DSL). "If I could just get DSL, I could get so much more done," Thornton says. "It's really frustrating."
Thornton could opt for a corporate-grade fiber-optic connection, but the price tag of as much as $1,000 a month for a so-called T1 line would slash Southeastern's already razor-thin margins. And the next-best alternatives, DSL or a cable modem hookup, aren't available in this rural area 60 miles southwest of Nashville.
Rural Areas Shortchanged
Behold America's broadband backwater. For the nation that pioneered the Internet, extending fast connections to small towns and rural areas has proved a daunting challenge. Carriers are loath to build networks where they can't sell service at a profit, and since 2003 more than $1.2 billion in federal loans aimed at helping private carriers serve remote areas has addressed only the most extreme cases. According to a study by the Pew Internet & American Life Project, released in July, only 38% of rural American households have access to high-speed Internet connections. That's an improvement from 15% in 2005, but it pales in comparison with 57% and 60% for city and suburb dwellers, respectively.
The lack of fast Web access is helping create a country of broadband haves and have-nots—a division that not only makes it harder for businesses to get work done, but also impedes workers' efforts to find jobs, puts students at a disadvantage, and generally leaves a wide swath of the country less connected to the growing storehouse of information on the Web—from health sites to news magazines to up-to-date information on Presidential candidates. "Broadband is a distance killer, which can especially help rural Americans," says John Horrigan, a Pew researcher. "Broadband is not just an information source for news and civic matters, but it's also a pathway to participation."
In places like Hickman County, where Centerville is located, a broadband blackout can also hobble economic development. The county was a blue-jean manufacturing hub for Levi Strauss until the plant closed in 1998. The Levi's building now sits almost completely idle, and the county has struggled to lure new employers, says Daryl Phillips, executive director of the Hickman County Economic & Community Development Assn. "Larger companies can pay for a T1 line," he says. "The small companies who look for a place like Hickman County need something they can afford."
Spreading the Broadband Gospel
It's hard to blame carriers for dragging their feet on installing the cables and other gear needed to serve less populated areas. Broadband is readily available in Centerville, the birthplace of comedienne Minnie Pearl, with its population of 3,700. It's the outskirts, where population density is one-third the statewide average, that causes Phillips concern. Comcast (CMCSA) is constantly looking for where to expand, and looks for areas that have at least 25 homes per one-mile stretch while meeting other criteria, says company spokeswoman Terri Weldon. "We are in business to make a profit," she says.
A host of government bodies, companies, and nonprofit organizations have made it their business to encourage wider broadband availability. Among them is Connected Nation, a Washington (D.C.)-based group that aims to spread the broadband gospel in small towns while convincing companies like Comcast and AT&T (T) of the benefits of rural investment. "We document demand so we can help that community make a case to a provider to extend service," says Bryan Mefford, the 35-year-old Kentucky native who runs Connected Nation.
Loosely modeled on efforts by the federal government to bring electricity to rural areas in the 1930s, Connected Nation's approach is simple. Its employees fan out to small towns and rural areas and hold meetings where they demonstrate the benefits of broadband and form what they call eCommunity teams made up of local officials and other prominent people. For instance, they'll show parents better ways to communicate with teachers and brainstorm ways to use broadband in local institutions. Then the organization helps the communities make their appeal to Internet providers.
Fans in Congress
Connected Nation is credited with boosting the availability of broadband in Kentucky to 95% of the population by the end of 2007, from 60% in 2004. In Martin County, in the eastern part of the state, doctors from a local hospital wanted to be able to see patients in remote areas via video conference; a local coal miner, Excel Coal, craved a similar tool for its workers; and the head of the local community college asked for a way to offer classes via videoconference. "Once you have a few anchor tenants, it's easier to make a case to a carrier that they can branch into residential areas where they couldn't justify investment before," Mefford says.
Connected Nation has won fans among lawmakers. The group's outreach in Kentucky was backed by a $7 million state contract. Bills sponsored by Illinois Senator Dick Durbin and Hawaii Senator Daniel Inouye, both Democrats, would designate $40 million in grants to help states fund nonprofits pursuing the Connected Nation approach.
Besides Tennessee, Connected Nation also has set up outposts in Ohio, West Virginia, and South Carolina. It plans to expand into every state, Mefford says. In Tennessee alone, spreading broadband would be worth $2.5 billion and create more than 49,000 jobs, Mefford estimates. Nationwide, a 7% increase in the number of people who have broadband would generate $134 billion in economic activity and create or save 2.3 million jobs annually, according to a report issued by Connected Nation in February.
Overselling Broadband's Benefits?
For all its supporters and apparent success, Connected Nation isn't without detractors. Shane Greenstein, an economist who specializes in telecommunications at Northwestern University's Kellogg School of Management, supports Connected Nation's aims but says the group is overselling broadband's potential economic impact. Broadband wouldn't have the same proportional effect in a rural area as in a suburb or city, he says. "This is what an economist would call an upwardly biased estimate," Greenstein says of the job growth forecast. He also reckons the economic activity figure fails to reflect the amount of time users spend consuming online entertainment rather than engaging in such activities as shopping or banking.
Public Knowledge, a Washington (D.C.)-based consumer rights group specializing in technology, alleges that Connected Nation's eCommunity teams are little more than sales forces for broadband providers. "Why should taxpayers in these states be paying for market research?" asks Public Knowledge spokesman Art Brodsky. Connected Nation's board includes representatives of telecom and cable giants Verizon Communications (VZ), AT&T, and Comcast. Also represented are the Communications Workers of America union and groups that advocate for consumers, children, and people with disabilities.
Mefford notes that any state or federal grants it receives are competitive. He also defends the group's research, saying it's more conservative than similar studies, and that the results are based mostly on survey data collected from people who've recently adopted broadband. "We're not just pulling this data out of the air," he says. "We've done surveys of people in these states with large sample sizes of more than 10,000 people. Our assumptions are informed by these detailed surveys."
Hoping for Home Broadband
Policy and economic critiques aside, few would argue with the potential benefit of broadband to people like Hickman County resident Dwight Sullivan. A self-described "reformed rowdy redneck," 53-year-old Sullivan rises each morning at 5 for chores on his 250-acre cattle ranch before a six-mile commute to his real estate office at Coldwell Banker. He runs a cardboard-box distribution business on the side and moonlights on the local school board and Chamber of Commerce.
While Sullivan has broadband access at the office, he's stuck with dial-up access at home, where he frequently gets calls from potential home buyers who want to see pictures of for-sale properties. It takes Sullivan less time to drive to his office than to send images from home. "People want to see that stuff right away," he says. "It's faster for me the drive the 12 miles and use the broadband at the office." Like many in rural America, Sullivan holds out hope that before long he'll have a broadband connection at home.
Before it's here, it's on the Bloomberg Terminal.
LEARN MORE