Where AIG Went Wrong
An underwriter's job is to spread risk. But AIG let itself become seriously exposed to the shaky housing sector
Nanette Byrnes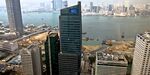 Amid all the debate about the long-term impact of an $85 billion federal loan to American International Group (AIG), one thing is clear: The world's most sophisticated insurer proved to be far from adept at managing its own risk. Despite $110 billion in annual sales and assets in excess of $1 trillion, AIG stood at the brink of bankruptcy on Sept. 16. As management persuaded New York regulators to waive insurance rules so it could essentially tap subsidiaries for cash and tried in vain to raise $75 billion from Wall Street, AIG's shares fell as low as 1.25 (down from a 52-week high of 70). The taxpayer-funded bailout, which gives Washington warrants for an 80% stake in the company, won't bring back the $184 billion, or 97% of shareholder capital, that has evaporated in less than a year.
How did this happen? One place to start is former Chief Executive Maurice R. "Hank" Greenberg, who built AIG into a global behemoth during his four-decade tenure, in part by expanding into complex lines of business and insuring risk that few would dare to touch. Although forced to step down in 2005 amid an accounting scandal, Greenberg remains AIG's largest individual shareholder and a harsh critic of how AIG was managed under Martin Sullivan and Robert Willumstad, who stepped into the CEO role in June. Under the federal deal, former Allstate chief Edward M. Liddy will replace Willumstad. AIG's board of directors issued a statement saying the federal loan will protect policyholders, address rating agency worries, and "give AIG the time necessary to conduct asset sales on an orderly basis."
Greenberg told BusinessWeek on Sept. 17 that the government went too far: wiping out average shareholders with a bailout when all that was needed was a short-term loan to cover AIG's obligations. And he insists things would have been different had he remained at the helm. "I would not have waited until it got to this point," says Greenberg. "We had very strict risk-management controls. Those were obviously not followed." Hours before the rescue package was announced, he led a group of investors who alerted the Securities & Exchange Commission that they were looking at buying AIG assets or even assuming control. But AIG says its financial woes stem from actions taken in 2005 and earlier, when Greenberg was still in charge. "He took a lot of risk," says David Shiff, editor of Shiff's Insurance Observer and a longtime AIG critic.
BANKING ON ITS GOOD NAME
AIG got into derivatives in 1987. A decade later credit derivative swaps—contracts that transfer and, ideally, insure against credit risk—took off. AIG's superb credit rating helped it become a leading player. It often sold protection on other contracts, using its own sterling rating to essentially insure others' collateralized debt obligations (securities often backed by a pool of loans) against losses. Those promises would later haunt AIG. As Jamie Cawley, CEO of IDX Capital, explains: "They were able to monetize their credit rating [and] rent it."
AIG was exposed to the U.S. housing market on other fronts, too. It had a mortgage insurance business, United Guaranty, that started to rack up big losses in 2007. It also had invested in mortgage-backed securities that led to $12 billion in costs over the past year as their values plunged—money it owed to its insurance companies in order to maintain strictly regulated capital requirements. By early 2008 it was clear that the company's derivatives were eroding at a rapid clip. AIG's audit firm, PricewaterhouseCoopers, forced it to change how it was valuing the products. That caught the attention of Donn Vickrey, an analyst at Gradient Analytics, who began to question AIG's earnings quality. He went back into the company's SEC filings and chronicled the sharp declines in the valuation of its derivatives. The cumulative losses swelled from only $352 million as of Sept. 30, 2007, to $6 billion just two months later. (How big that figure is now, Vickrey says, is "unknown.")
AIG, which had already paid record fines to regulators following its accounting woes, restated earnings, and ousted its chief to assuage regulators, was again under the microscope.
Over the spring, the stock fell. In June, former AIG director Eli Broad and two prominent investors—Shelby Davis of Davis Selected Advisers and Bill Miller of Legg Mason—sent a letter asking the board to name an interim CEO to replace Martin Sullivan. Among other things, the mounting subprime losses had caused AIG to report a record $13 billion in losses over the previous two quarters. Greenberg sent a similar missive and criticized his onetime protégé. Management had completely lost credibility, Greenberg argued, and the business was "in crisis." Coming from Greenberg, it was a damning assessment. (Phone calls to Sullivan's home in Chappaqua, N.Y., were redirected to AIG's public affairs office.) AIG Chairman Willumstad, a former Citigroup executive, was named CEO.
AIG's credit rating remained critical to its survival over the summer. Even as earnings declined, the company's ratings remained strong. For all its problems, few doubted AIG's ability to repay its obligations. It was still one of the world's most recognized corporate brands, with operations in 130 countries. Its enviable credit rating allowed subsidiaries such as International Lease Finance Corp., its aircraft leasing arm, to borrow on preferable terms. Without that advantage, the logic of staying within AIG would diminish. When AIG reported a $5.36 billion loss in August, talk of a spinoff grew louder.
CANDIDATE FOR EXTINCTION
Then the bodies began to pile up on Wall Street, with Lehman going into bankruptcy and Merrill selling itself to Bank of America. If AIG needed yet more cash, where was it going to find it? Washington said financial players were now on their own.
Ratings agencies began to downgrade AIG on Sept. 15, triggering terms in their derivatives contracts that required them to come up with an additional $14.5 billion in capital. Having already raised $20 billion in capital through stock and debt offers in May, and $4 billion in a private investment just weeks ago, options were limited. With its stock trading below the cost of Manhattan subway fare, AIG looked like the next candidate for extinction.
On Sept. 16, the Fed begrudgingly admitted it couldn't let that happen. AIG, with a swap portfolio valued at $441 billion, involving most of the world's major financial players, was too big to fail. But Washington, which issued a 2-year adjustable-rate loan starting out at roughly 11%, doesn't want long-term ties to AIG. Without knowing all the deal's terms, stockholders, fearing a dilution of their stakes, lopped $4.6 billion more from its market cap on Sept. 17.
The primary job of an underwriter is to spread risk around. In making bold bets on home prices, AIG left its business exposed to one terrible turn of events and is paying a steep price. For taxpayers, the question is how deep the mess can get—and how long it will take AIG to get out of it. Then there's the issue of whether $85 billion is enough to do the trick. The government has taken a bigger stake than is typical in bridge loans, experts say, exposing it to the risks of a company whose capital needs have been escalating. "I don't think anyone really knows the risks" says Vickrey. "If they say they do, they're fibbing."
Before it's here, it's on the Bloomberg Terminal.
LEARN MORE