Companies Feel the Shocks
Repercussions from the financial upheaval range from fewer loans and curtailed spending to halted bond issues
Michael Orey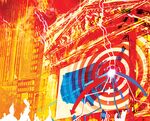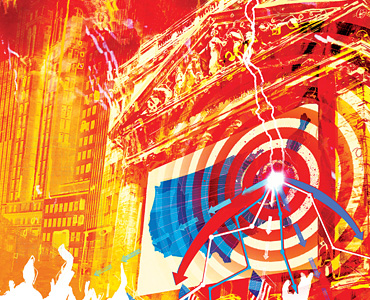 The American Conservatory Theater in San Francisco would seem to have little connection to Wall Street. But not when you hear Executive Director Heather Kitchen chronicle the impact of tumultuous financial markets on the theater this year: declining ticket sales, a falloff in gifts from small donors, and earlier in September, layoffs of valued staff. Then, Kitchen says, on Sept. 15, she and ACT's administrative director watched in horror as the Dow plunged 500 points. ACT's roughly $20 million endowment is now performing so poorly that there is little income to tap for operating funds. Says Kitchen: "I'm really shaken to see what's going on."
From big corporations and arts organizations to restaurants and retailers, the shocks emanating from Wall Street are rattling confidence, upending assumptions, and recasting business plans across the nation and around the globe. The financial markets, of course, are just one part of the picture. Oil prices, home values, and worldwide economic trends all factor into the mix. But Lehman Brothers' (LEH) collapse and the subsequent stock market swoon on Monday had immediate impact in some quarters. Government-owned Korea Development Bank, for one, promptly shelved a plan to issue up to $1 billion in global bonds. Some of the misadventures were almost comic: On Monday morning, as part of a huge promotional event that Starwood Hotels & Resorts Worldwide (HOT) staged in Manhattan's Central Park, Chief Executive Frits Van Paasschen remotely rang the opening bell of the New York Stock Exchange (NYX). "If I had known what sort of a news day it would [be]," Van Paasschen says, "it wouldn't have been the day I would have picked."
"I'D HAVE NEVER THOUGHT IT WOULD HAPPEN"
By Wednesday the public had additional stunning news to digest: The government bailout of American International Group (AIG) and a 38% midday swoon in Morgan Stanley's share price. The crumpling of financial industry mainstays hit close to home for some. Since the mid-1990s, NorthMarq Capital, a commercial real estate banker in Minneapolis, counted Lehman as one of its largest purchasers of loans for securitization. Even as NorthMarq CEO Edward Padilla felt the full brunt of the mortgage turmoil in his own business, he says he always believed "that Lehman would be one of the handful of survivors." Now he'll have to find another partner when the securitization business comes back. And Frederick A. "Fritz" Henderson, president and chief operating officer of General Motors (GM), says, "If you would have told me coming into this year that of the five major investment banks, three would be sold or in bankruptcy, I'd have never thought it would happen." Now, he says, "financial institutions will be even more cautious," making it harder for car buyers to get loans.
For most, the fallout from Wall Street has less to do with the fate of a particular institution or even several bad days for stocks. Instead, a yearlong period of tumult, uncertainty, and anxiety about when and how it might end has led consumers and companies alike to rein in plans to spend or expand. José Maria Alapont, CEO of auto parts supplier Federal Mogul (FDML) in Southfield, Mich., predicts that auto sales, already anemic in North America, will now turn down in Europe and Asia. "It's not directly correlated to Lehman and Merrill Lynch (MER)," says Alapont. But "one way or another, the financial turmoil has an impact."
SELLING FEWER FISH
Roger Berkowitz, CEO of Legal Sea Foods, a restaurant chain based in Boston, says his corporate catering business is off nearly 10% over the past two months, and Legal has curtailed expansion outside New England. Berkowitz, also a director at Century Bancorp, a regional bank in Medford, Mass., says he's glad the feds seized control of AIG. "I thought it was a Solomon-like decision," he says. "They picked and chose, and I think they picked wisely [in bailing out AIG and not Lehman]. If AIG went, it would screw everyone." Paul Weinschenk, a vice-president at Peterson Cos., a property developer in the Washington area, agrees that the government has to "ensure some stability [in] the financial market." His company has spent a decade developing a 500-acre residentia`l and commercial center in Gainesville, Va. The retail portion was due to open early next year. But now, Weinschenk says, tighter credit and big stores' reluctance to lease make fall 2010 the "best-case scenario."
Not everyone is buying into the general expressions of gloom. Daniel J. Warmenhoven, CEO of data storage company NetApp (NTAP) (formerly Network Appliance), counts himself lucky that neither Lehman nor AIG was a big customer (though Lehman did take the company public). He says tech spending is holding up so far—in part because it lowers operating costs. "The analysts are always 'woe is me,' because their industry is getting hammered," says Warmenhoven. "Well, go cry in your own beer. Don't ruin mine." Stephen I. Chazen, president and chief financial officer of Occidental Petroleum (OXY), echoes that. The havoc on Wall Street "certainly makes you more conservative," he says. But as the current crisis unfolds, he notes, "I watch these commentators on TV and say, 'Why would anybody listen to this?'...Why are we turning for advice to people who work for completely failed institutions?"
Before it's here, it's on the Bloomberg Terminal.
LEARN MORE