North Korea After Kim Jong Il
Rumors of a stroke or illness have Korea watchers wondering what the nuclear-armed, communist country would look like after Dear Leader
Moon Ihlwan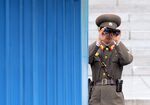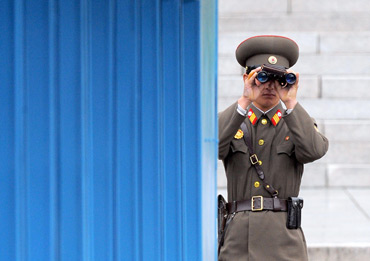 Around the globe, speculation is rife about the fate of nuclear-armed North Korea. Intelligence officials in the U.S. and South Korea are openly discussing the possibility that longtime Stalinist leader Kim Jong Il, 66, is sick and may not remain in power for long. Some even raise the prospect of an outright collapse of North Korea's communist regime or a messy power struggle in this reclusive country locked in the world's last cold-war confrontation.
Informed North Korea experts in Seoul largely brush aside such scenarios, at least for the short term. The National Intelligence Service, the South Korean equivalent of the CIA, has said Kim has been suffering from chronic heart disease and diabetes but that his life is not in danger. Moreover, they say, there are no signs the North Korean elite is in disarray despite Kim's conspicuous absence from celebrations on Sept. 9 marking the 60th anniversary of the country's founding.
North Korea, founded by Kim Il Sung in 1948, has had only two leaders. Since the "Great Leader" died in 1994, his son Kim Jong Il has ruled the nation, but unlike his father, the junior Kim has not publicly groomed any of his three sons for a transfer of power. "I don't know exactly who and in what form, but an immediate assumption of control will likely be made from the military in one way or another," says Choi Soo Young, a researcher at Korea Institute for National Unification, a government-funded think tank in Seoul.
An Official Denial
A top North Korean official, in response to comments by intelligence officers in Seoul and Washington that Kim might have collapsed in recent weeks and remained under medical care, denied on Sept. 10 Kim was seriously ill. "There's no problem," Kim Yong Nam, president of the Supreme People's Assembly Presidium, the second-ranking official in the reclusive country's communist hierarchy, told Japan's Kyodo news agency.
South Korean markets, accustomed to speculation about Kim (who has a history of dropping out of sight for months before showing up in public for a visit to a military base or a factory), responded little to the news of Kim's illness. The benchmark Kospi stock index of the Seoul bourse ended 0.7% higher at 1464.98.
Even if things take a turn for the worse and Kim is suddenly incapacitated, many Pyongyang watchers believe the North won't suffer from a prolonged power vacuum. Neither are they really worried about millions of refugees stampeding into South Korea. Also unlikely: a coup that leads to a new government that would put Kim's cronies before a firing squad. "If Kim Jong Il dies, a new leadership is likely to emerge from the military fairly quickly," says Koh Yu Hwan, North Korea specialist at Dongguk University.
Absorption Is Not an Option
That's because Kim has built his power around the military and has ruled the country in his capacity as the chairman of the powerful National Defense Council. Koh and many other North Korea experts expect top officers at the council to take control of the country. The absorption of East Germany by West Germany at the end of the Cold War in Europe is not a model, experts say. "It is not right to draw a parallel between Germany and Korea," says one Western diplomat. "We are talking about two different international contexts and climates."
No one is suggesting a transition will be smooth in the impoverished North. And analysts are not ruling out an eventual internal power struggle. But in the regimented society totally cut off from the outside world, there has been no room for any disgruntled group to organize dissent. Top generals loyal to Kim are the only ones allowed to mobilize soldiers.
Whoever is in charge after Kim's departure will face the daunting task of steering the country out of famine and international isolation in order to develop its rickety economy. The Bank of Korea, the central bank of the South, estimates the North's gross domestic product in 2007 at just over $20 million, well below 3% of the size of the South Korean economy.
Not Following China
In an effort to show the world he was interested in opening up the economy, Kim Jong Il early this decade toured the Chinese cities of Shanghai and Shenzhen to learn from Chinese experience with reform. But he was never serious about it. "The opportunity depends on how the ruling group in North Korea perceives China in the transition," says Zhu Feng, deputy director of Beijing University's Center for International and Strategic Studies. "We strongly hope North Korean people could follow the Chinese model, opening up and reform. But the problem is we failed—they don't feel that it is necessary to follow China."
North Koreans are also suffering through their worst food shortage in a decade, exacerbated by China's controls on grain exports, the United Nations said last week. China curbed surging food prices in its domestic market. International aid officials figure one out of every five North Koreans relies on food aid from outside the country.
Another pressing diplomatic challenge is defusing tension over North Korea's nuclear program. North Korea agreed last year to give up its nuclear ambitions in return for aid and diplomatic rewards from the U.S. But late last month, the Pyongyang government reversed course, complaining that Washington had not removed it from the list of state sponsors of terrorism. The North said it had stopped disabling its main nuclear complex (BusinessWeek.com, 6/30/08) and threatened to reassemble its main nuclear facilities.
Analysts hope a leadership change in the North will provide a new impetus for change. "Policy options under Kim Jong Il have been limited because his professed top priority has been continuing his father's legacy," says Yang Moon Soo, economist at University of North Korean Studies in Seoul. "A new leader will have to accept changes to win support from the public through economic development."
Before it's here, it's on the Bloomberg Terminal.
LEARN MORE