Getting Inside the Customer's Mind
Recession-hit retailers are turning to dunnhumby, a master at divining the behavior of shoppers
Burt Helm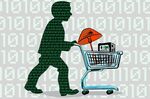 Like most U.S. retailers, Macy's (M) is battling recessionary forces. And with sales tepid and the stock price weak, the department store is embarking on a store-by-store strategy to cater to customers' local tastes.
To help it get there, Macy's recently became the latest sales-challenged U.S. retailer to hire a British research shop called dunnhumby. Co-founded in 1989 by marketing geeks Edwina Dunn and Clive Humby, dunnhumby doesn't help retailers find new shoppers. Rather, by crunching data from credit-card transactions and customer loyalty programs, the outfit reveals hidden and lucrative facts about clients' current customers. It can identify who might jump at a particular sale, or who will ditch the store if a certain product goes away. "I really think it's some of the best intelligence available," says Deborah Weinswig, who follows the retail industry for Citigroup (C).
Dunnhumby started out researching consumers for direct-mailers. Then in 1995 it got a call from Tesco. The British supermarket behemoth wanted dunnhumby to help it learn about holders of its new loyalty cards, which offer customers special discounts. Impressed by how dunnhumby helped it tailor coupons to shoppers, Tesco in 2001 bought control of the firm. Since then, dunnhumby has helped Tesco divine shoppers' behavior in other ways. For instance, the grocer planned to ditch a poor-selling type of bread. But dunnhumby found that the so-called milk loaf was a "destination product" for a loyal cohort who would shop elsewhere if it disappeared. Tesco kept the bread.
In 2003, supermarket chain Kroger (KR) brought dunnhumby to the U.S. to do similar research. Through a joint venture in which Kroger and dunnhumby each have a 50% stake, the firm ran the grocer's loyalty card program and advised it on how to improve in-store promotions. Dunnhumby can't take all the credit, but Kroger has done well ever since, with sales in existing stores up more than 5% on average for the past 12 quarters, vs. the industry average of 2.7%. "They have been key to helping us create a successful loyalty program," says Meghan Glynn, a Kroger spokeswoman.
Now other major U.S. retailers are calling on dunnhumby. Home Depot (HD) is using the firm to help it learn more about the "portfolio of professionals"—carpenters, roofers, janitors—who spend far more than the average weekend warrior. Simon Hay, CEO of dunnhumbyUSA, says the firm is bringing in representatives of each job—identified by their shopping behavior—to hear about what products they like and what they want to see. Home Depot may implement those suggestions at stores where large numbers of pros shop.
Dunnhumby's relationship with Macy's is nascent, but the research firm has uncovered insights elsewhere that could prove useful. While working with a major European catalogue company, dunnhumby discovered that shoppers of different body types don't simply prefer different clothing styles, they actually shop at different times of the year. Slimmer consumers buy early in a new season. Larger folks take fewer risks, waiting until later in the season to see what will be popular. Dunnhumby could help Macy's uncover regional quirks.
Macy's won't discuss its relationship with dunnhumby. But because the British firm has agreed not to work with rivals, the chain may be privy to consumer insights that the likes of J.C. Penney (JCP), Nordstrom (JWN), and Saks Fifth Avenue (SKS) are not. There is no telling whether Macy's will enjoy Kroger-style results, but in this economic climate, knowing thy customer—even a little better—can't hurt.
Before it's here, it's on the Bloomberg Terminal.
LEARN MORE