Ammo Goes Upscale
Defense contractor Alliant Techsystems hedges against a wind-down of the Iraq war by courting weekend warriors
Brian Hindo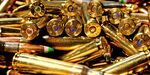 In a recent TV ad for Black Cloud ammunition, a frantic flock of ducks darts around an orange sky as a heavy-metal guitar riff chugs ominously in the background. Cut to black. A slogan pops up, each word punctuated with a shotgun blast: Drop. Ducks. Like. Rain.
The spots, currently airing on Versus cable network, are remarkably brash for the otherwise moribund ammunition market. The goal for Black Cloud's maker, the $4.6 billion defense contractor Alliant Techsystems (ATK), is to coax more dollars out of the shrinking ranks of hunters using brightly colored boxes, loud ads, and promises of premium-grade ammo made better by "lethal science." What ATK is trying to sell is, in short, a deadlier shot. "A lot of people look at ammo as a commodity," says Mark DeYoung, president of ATK's Armament Systems. "We've really gone to high-performance projectiles."
That mindset helps explain why Minneapolis-based ATK has become the country's largest ammo manufacturer less than a decade after entering the market. The maker of space rockets, TNT, and warheads pushed its way into small-caliber ammunition in 2000 with an aggressive bid to run the U.S. Army's Lake City Ammunition Plant in Independence, Mo., that made it the military's biggest ammo supplier. It has since moved swiftly into the civilian sphere, wooing hunters and police officers with creative marketing and bold promises of better performance. Military sales make up almost 70% of revenues for ATK's $1.6 billion Armament Systems Div., one of ATK's fastest-ýgrowing units. On Aug. 7 the unit reported a 32% increase in sales for the last quarter, to $442 million, while profits jumped 53%, to $44 million.
The push into premium-priced ammo comes at a key moment. Wars in Afghanistan and Iraq have sent demand skyrocketing. Lake City now pumps out 1.4 billion rounds a year—a level not seen since the Vietnam War—helping ATK shares to double in five years, to around 106. But a drop in troop levels could halt ATK's big run: "The perception is that they are very tied to Iraq," says UBS (UBS) analyst David Strauss.
Well-Heeled Hunters
Getting higher profits from the consumer segment could be tough. A round of ammo, or a cartridge, is generally made up of a brass casing packed with a primer, gunpowder, and a bullet. The raw materials used to make those components—especially copper and lead—have risen dramatically in cost over the past few years, forcing all ammo makers to raise prices.
While the hunting market may be shrinking, those who have stuck with it spend an average of $1,829 a year on their hobby. Dolph Varner of Columbia, S.C., lays out at least that much making hunting trips to Nebraska, Louisiana, and Canada. Varner buys Federal Premium ammunition, ATK's top-of-the-line brand, which can cost up to $70 for a box of 20. (ATK's Federal Cape Shock brand, for big-game animals, can cost more than $200 a box.) "Serious sportsmen do not tolerate people who cannot make a clean kill," says Varner.
That's the kind of attitude ATK likes to play off in its advertising. While companies such as Remington and Winchester Ammunition still sell their wares in bland boxes, ATK is all about buzz. Federal Premium boxes show pictures of the type of animal each round is designed to kill, from squirrels to mule deer. The box for ATK's Fusion brand is bright orange with flames encircling the brand name. Black Cloud shotgun shells claim to "wreak havoc on impact." They're endorsed by TV duck hunter Phil "the Duck Commander" Robertson, who can be seen in a Black Cloud spot knee-deep in a swamp covered in grime, grimacing menacingly as he clutches his shotgun.
Outselling Century-Old Rivals
Laggards just a few years ago, the ATK brands together now outsell all other commercial ammo brands, besting Winchester and Remington. "They are great marketers," says Gary Buescher, vice-president for hunting and firearms at outdoor retail chain Gander Mountain (GMTN), which has kiosks at some of its 113 stores showing loops of Federal ammo being used to take down wildebeests in Africa and other animals. ATK also has in-store charts to show how much weight its bullets retain upon impact (the less it breaks apart, the more deadly it is).
ATK's biggest source of demand remains the military. Production of .50-caliber rounds has increased twelvefold since the U.S. invaded Iraq in early 2003. Often fitted with explosive-tipped bullets, the rounds are usually fed into heavy machine guns mounted on Humvees. One .50-caliber shot can pierce an armored vehicle and blow it up. "The guys in Iraq just love them," says a former U.S. Marine who works at Lake City.
As for the election, ATK Chief Executive Daniel Murphy claims he's "not at all concerned" with a party shift—though he expects a "change of priorities." Along with hawking upscale bullets to hunters, ATK has rolled out accessories including rifle scopes, clothing, and gun bags to help offset any decline in military sales.
Before it's here, it's on the Bloomberg Terminal.
LEARN MORE