China's Alibaba Expands to India, Japan
The mainland's strong currency and weakening exports are driving the popular e-commerce business to look for customers abroad
by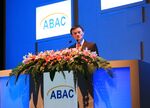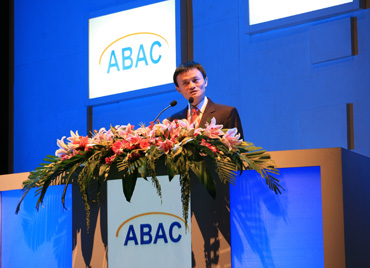 For a moment, it was like the old dot-com days for Alibaba.com. The Chinese e-commerce company—which operates a business-to-business service targeting small and midsize importers and exporters, controls Yahoo! China, and runs China's biggest consumer auction site, Taobao—raised $1.5 billion in a November IPO last year (BusinessWeek.com, 11/6/07), with its Hong Kong-listed stock price soaring 290% in the first day of trading.
Since then, the company's shares have plunged. They're down 65% this year amid worries that China's strengthening currency, weakening exports, and rising labor costs are hurting Alibaba's customers. No wonder Chairman Jack Ma has talked about the company needing to prepare for "winter."
Yet on Aug. 28, Alibaba, No. 3 on this year's BusinessWeek Asia 50 ranking (BusinessWeek.com, 9/4/08), surprised investors with a second-quarter earnings jump of 136%, to $102 million, on sales of $207 million.
Challenges of the Global Market
Alibaba executives know more tough times lie ahead. That's why Alibaba is trying to reduce its reliance on its home market by expanding globally. "We are lucky we started in China, the world's largest supply base," says David Wei, chief executive of Alibaba's business-to-business division. "But that might not be enough."
The first stop on the global tour: Japan, China's largest trading partner. The company in July launched a joint venture with Softbank, an Alibaba shareholder. In August, Alibaba signed a memorandum of understanding with three Korean partners to start a Korean-language service. And in May, Alibaba teamed up with Mumbai-based Infomedia India in an effort to attract small and midsize Indian companies. "China is getting a little less competitive," says Arthur Chang, vice-president for global sales at the company. "India is an obvious choice for us."
India has its challenges. Internet penetration is tiny compared with China's, broadband infrastructure not as advanced, and e-commerce not as popular. But Alibaba is counting on early adopters such as entrepreneur Ansif Ahsaraf, 24, chairman of Paradise Group, a manufacturer of materials used in PVC pipes and rubber tires in the southern Indian city of Cochin. Asharaf has relied on Alibaba to build his business, which recently opened offices in Shanghai, Taiwan, and Hong Kong. "E-commerce is going to boom in India," he predicts confidently. "People are now accepting the technology."
Likely to Survive Winter
For all that, China is going to remain the center of Alibaba's business for a long time yet. Even with the country's difficulties, the Chinese market remains a source of strength for Alibaba, as the latest earnings announcement shows. Morgan Stanley (MS) estimates full-year profits of $194 million, a rise of 37% on last year, on sales of $454 million, an increase of 44%.
While the Chinese economy is showing signs of weakness, some analysts believe Alibaba is in a better position than its smaller competitors such as U.S.-listed Global Sources (GSOL). "Buyer inquiries on Alibaba's marketplace have been increasing steadily over the past six months…despite the softening exports," writes Richard W. Ji of Morgan Stanley in an Aug. 28 report. Thanks to that sort of customer loyalty, and the money from the IPO last fall, Alibaba probably has enough stored up to see it through the winter that Jack Ma predicts.
Business Exchange related topics:China BusinessIndia BusinessJapan's EconomyeCommerce
Before it's here, it's on the Bloomberg Terminal.
LEARN MORE