Lean Times for Food Stocks
Weak results from giant ConAgra point to the industry's problems in passing along rising commodity prices
by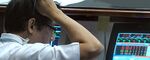 This is a tough time to be in the food business.
Food outfits' raw materials have never been more expensive. Rising prices for agricultural commodities from milk to wheat and corn forced many foodmakers to hike prices at the supermarket. And, at a time consumers are looking for deals, many are apparently balking at those higher price tags.
But the food industry's difficulties aren't hitting every company equally. ConAgra Foods' (CAG) shares plunged 8.5% on Sept. 3 on news that it expects weak profits for the most recent quarter. Earnings will be "slightly below" previous estimates of 26 cents to 28 cents per share for the first quarter of 2009, the company warned, with the hit to profits coming from ConAgra's consumer foods business.
The company's executives cancelled an appearance at an investor conference on Sept. 3, "because the company is in the process of quantifying the implications of the first-quarter consumer foods underperformance on the full year outlook." That prompted some analysts to worry that the company may lower profit expectations for future quarters as well.
Good News from Kraft
Investors reacted more positively to another Sept. 3 announcement from a food industry giant. Kraft Food (KFT) reiterated its 2008 profit guidance, while saying it expects the spin-off of its Post cereal business to reduce earnings by 4 cents per share. Kraft shares slipped just 0.25%.
The disparate stock market reactions serve as a reminder that ConAgra faces problems that Kraft doesn't. First, Conagra's announcement disturbed investors both because it was vague and because it's been just nine weeks since ConAgra's previous profit guidance. That raised questions about ConAgra's management, especially Chief Executive Gary Rodkin."We believe Rodkin's credibility is going to be severely tested," wrote Credit Suisse (CS) analyst Robert Moskow. "The management team is talented, but they have a history of overestimating the quality of their brands and assets."
ConAgra's brands include Banquet, Chef Boyardee, Egg Beaters, Healthy Choice, Hebrew National, Hunt's, Marie Callender, Orville Redenbacher, and others. The company said it saw underperformance in "cooking oils, tablespreads, Banquet frozen foods, and popcorn."
Consumers Go Cheap
A second problem for ConAgra, says Morningstar (MORN) analyst Greggory Warren, is that many of ConAgra's brands are "second- or third-tier brands." When brands are less popular, customers are less likely to go along with price increases. Cost-conscious consumers may simply opt for even cheaper store-brand products. When prices are increased, "it's always difficult to gauge how the consumer is going to respond to that," Warren says.
For other companies, this is less of a problem. Warren cites General Mills (GIS), HJ Heinz (HNZ), and Kellogg (K) as companies that are better equipped to pass through price increases to consumers. "Companies with weak brands in commoditized categories will underperform in this challenging inflationary environment," Moskow said.
Recently, the prices of many agricultural commodities have dropped. This raises hopes that, after pushing through price increases, food outfits can now benefit from wider profit margins.
But unfortunately, companies with strong brands have the same advantages when input costs are falling as they had when they were rising. Supermarkets have become fierce competitors in recent years when it comes to their store brands, Warren says. They may not hesitate to cut their prices aggressively as their input costs fall. While products with strong brands might be able to hold onto their higher prices, companies may be forced to cut other product prices to compete. Kraft, for example, may need to lower cheese and dairy prices, while some of its other brands are better positioned, Warren says.
The ups and downs of commodity prices aren't the only factor for investors in food companies. ConAgra, for example, has been buying back its stock. On June 23, it doubled its share repurchase program to $1 billion. Kraft has been buying and selling brands, cutting costs and focusing on expanding its international business.
However, ConAgra's latest news shows volatile commodity markets continue to shake the industry in unexpected ways — and keep a lid on investors' appetite for big-name consumer food stocks.
Before it's here, it's on the Bloomberg Terminal.
LEARN MORE