The Return of Managed Care?
It was despised in the '90s, but a Massachusetts hospital and insurer are weighing a revised system of flat-fee health care
Catherine Arnst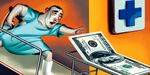 Managed care, that much maligned symbol of greedy insurers and lousy health care in the 1980s and '90s, is coming back. This time, though, its advocates swear they can get it right.
Consider what is happening in New England. Blue Cross Blue Shield of Massachusetts, that state's dominant insurer, and financially struggling Caritas Christi Health Care, its second-largest hospital network, want to switch from a system that charges patients for every medical service to a managed-care-like flat fee per patient. The yearly fee would be adjusted for age and illness.
Dr. Ralph de la Torre, the newly named CEO of Caritas, believes charging patients a flat fee—to be paid, ultimately, by the insurer—will allow him to offer cost-efficient care with an emphasis on preventing illness. Such an approach will distinguish his six smallish medical centers from the many large teaching hospitals in Boston that levy fees for every visit, test, and medical procedure. For its part, Blue Cross Blue Shield hopes to halve growth in medical spending within a year by hospitals and doctors who accept flat-fee reimbursements, according to Andrew Dreyfus, who heads the insurer's health-care services.
First, though, they have to overcome managed care's horrible reputation. Usually provided by a health maintenance organization, the approach was widely rejected by patients who felt they were denied care when it was deemed too costly. This time, Caritas and Blue Cross say they will build in safeguards to make sure flat fees are fair to both patients and doctors.
FUNDAMENTAL REARRANGEMENT
If they're right, Caritas, Blue Cross, and a handful of other flat-fee innovators may have a profound impact on the national debate over health-care reform. "Managed care is the best idea for financing we have," says Dr. Donald M. Berwick, CEO of the nonprofit Institute for Healthcare Improvement in Cambridge, Mass. "Working within a managed budget is the only rational way to control costs."
Skeptics worry that patients are too varied and doctors too accustomed to providing unlimited care for a one-size-fits-all payment policy. "The problem is, you can't just change the payment system. You have to have a fundamental rearrangement of providers," says Dr. Stuart Rosenberg, head of a group of 1,400 doctors at Beth Israel Deaconess Medical Center in Boston. Rosenberg says the 70% of U.S. doctors who are specialists would be loath to enroll in a system that emphasizes primary care.
QUANTITY OVER QUALITY
Still, even critics of flat fees agree that medical costs must come down. U.S. outlays have risen over 10% annually for the last few years. As a result, health care is on track to balloon to 20% of gross domestic product by 2015, up from 16% now, according to the Centers for Medicare & Medicaid Services.
At least a third of those trillions is wasted on unnecessary care, according to the nonprofit Dartmouth Institute and other researchers, and medical experts blame widespread fee-for-service plans. These encourage volume over quality—doctors and hospitals have a financial incentive to perform more and more tests and operations whether they're needed or not.
Overhauling the payment structure is rarely mentioned in the national dialogue. Although Senators Barack Obama and John McCain have both made health-care reform a centerpiece of their Presidential campaign platforms, their focus is on extending insurance to the 45 million Americans without coverage. The candidates are vague on where they will come up with the money to pay for their proposals.
Yet without payment reforms, most hospitals, insurers, and economists agree that universal coverage will become a crushing burden. For proof, they point to Massachusetts, the only state to mandate health insurance for all of its residents. The program kicked off in July 2007. A year later, almost half the state's uninsured inhabitants have signed up for coverage—and the plan is $150 million over budget. The shortfall is expected to be even worse in 2009. "The plan is unsustainable if costs aren't brought under control," says Alan Sager, professor of health policy at Boston University.
Caritas and Blue Cross think flat fees are the solution. But they need to persuade skeptical patients and doctors to sign on. Flat-fee pay structures, often referred to as "capitation" because they cap the amount that can be charged per patient, came into vogue in the '80s. A decade later, consumers came to see capitation as a way for hospitals and insurers to ration costly procedures. Doctors were unhappy because they felt the system limited their earnings while subjecting them to constant second-guessing by bean-counting payers. "For too many insurers, managed care was all about managing the money, not the care," says Berwick.
Blue Cross hopes to win the confidence of patients and physicians by offering bonuses to doctors if quality of care improves. Also, if treatment costs come in below the agreed-upon fee, the doctor gets to keep the savings.
De la Torre believes such quality bonuses will save the day for Caritas. A renowned cardiac surgeon at Beth Israel Deaconess, he arrived in April with virtually no administrative experience. But he has a vision: to remake his struggling hospitals into one-stop shops where many departments will work together to care for a patient, all for a flat fee. He is in talks with Blue Cross about a capitated contract.
De la Torre is encouraged by the experience of capitation pioneers such as Geisinger Health System in Danville, Pa. It started offering flat fees for coronary artery bypasses in 2006. A study of 181 patients treated in the first year showed that readmission rates fell by 44%, and bills were 5% lower. De la Torre hopes for even greater savings by emphasizing preventive care. That's key, says Dr. Eugene Lindsey, CEO of Atrius Health, the largest doctor group in Massachusetts. "The biggest ill of fee-for-service is that it focuses on fixing broken people," he says. "We will never get where we need to go on costs if we keep focusing on illness."
Before it's here, it's on the Bloomberg Terminal.
LEARN MORE