Coke's Juicy China Deal
Coca-Cola has announced a $2.4 billion takeover of China Huiyuan Juice, giving it a big boost in the fast-growing market for noncarbonated drinks
By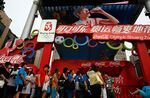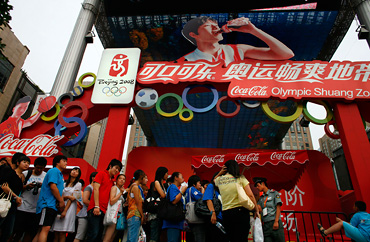 At first glance, business in China could hardly be better for Coca-Cola (KO). In the 29 years since Coke returned to China after the country opened its doors to Western investment, the Atlanta giant has built a successful nationwide operation on its Coke, Sprite, and Fanta brands. Although Coke doesn't reveal revenue numbers for the country, China is its fourth-largest market; only the U.S., Mexico, and Brazil are larger. The company boasts that it has enjoyed double-digit growth in the country for five years in a row.
But Chinese may be growing tired of fizzy drinks. Growth in the carbonated beverage sector is starting to slow as consumers become more health-conscious. The market for fruit juices is already bigger than the soda market, for instance, and it's growing at a faster rate. Thanks to its Minute Maid orange juice and other drinks, Coke is No. 2 in the juice market. In a sign of how crowded the segment is, Coke's No. 2 ranking translates into just 9.7% market share in juice. That's way ahead of archrival Pepsi (PEP), which is an also-ran with less than 1% market share.
Massive Thirst
On Sept. 3, Coke went a long way toward fixing its Chinese beverage problem. The company announced a $2.4 billion takeover of China Huiyuan Juice, a Beijing rival that is the No. 1 juice maker in the country. The deal, subject to regulatory approval, would be the largest ever for Coke in China and one of the biggest ever for the company, behind the $4.1 billion purchase of Energy Brands last year. The deal will "provide a unique opportunity to strengthen our business in China," said Coke President and CEO Muhtar Kent in a statement, "especially since the juice segment is so dynamic and fast-growing in China."
Analysts agree the purchase is a smart move for Coke. "It makes absolutely perfect sense," says Matthew Crabbe, managing director for Access Asia, a market researcher in Shanghai and Kuala Lumpur. "Carbonated soft drinks are in decline, and native tastes prefer juice. It's going to be a growth sector."
Already, demand for juice is greater than for soda. According to Euromonitor, the market for fruit and vegetable juice in China totals some 10 billion liters, compared with 9.6 billion liters of soda. And the juice sector is more lucrative. While the total amount of juice consumed was just slightly more than the amount of soda, in dollar terms the juice market was much larger: $12.3 billion, compared with just $8.6 billion for soda.
A Happy Match
China Huiyuan is the right target for Coke, analysts say, because of the Chinese company's strength in segments where the American company is weak, such as 100% juice as well as nectars (between 25% and 99% juice). Those are areas where Huiyuan does well, says Michelle Huang, senior research analyst with Euromonitor in Shanghai. An acquisition "would give Coca-Cola a big advantage because China Huiyuan is absolutely the leading company in fruit and vegetable juice," she says.
In a statement, Huiyuan Chairman Zhu Xinli said the two companies would work together to boost Huiyuan's products in China. "This partnership with Coca-Cola will further develop the Huiyuan brand in a competitive global beverage market and provide a larger and more competitive platform for Huiyuan's business and employees," said Zhu.
Coke has other plans to develop its nonsoda Chinese business. The company is opening a new $80 million innovation center in Shanghai by the end of the year that will employ 200 researchers and be five times the size of its current R&D center in the city. In April the company launched a new ready-to-drink tea called Yuan Ye ("Original Leaf" in Chinese). Coke hopes more Chinese-made drinks will come out of its partnership with the China Academy of Chinese Medical Sciences, a Beijing institution that Coke began working with in 2005. The goal is to find herbal ingredients from traditional Chinese medicine that Coke can use in made-for-China drinks, says company spokesman Kenth Kaerhoeg.
Facing an Uphill Battle
Any products from that partnership are several years down the road. For now, the big focus for Coke will be China Huiyuan. Coke boasts it has "accepted irrevocable undertakings" from three major Huiyuan shareholders (including French company Danone's 23% stake) accounting for 66% of the Chinese company's shares. But the Chinese government will need to approve the deal. Among the hurdles Coke will need to pass: Winning an O.K. from government regulators looking to enforce the new Chinese anti-monopoly law. That approval process could take several months.
If the bureaucrats sign off, Coke will need to integrate Huiyuan and figure out how to build on the two companies' combined 20% market share in juices. For all the growth in the juice business in China today, says Crabbe of Access Asia, it remains a difficult place to make money. "There are still loads and loads of companies all competing in the same market," he says. "It's highly inefficient, and nobody is making a really good profit." By adding Huiyuan, Coke may force weaker players out. If all goes according to plan, profits will then follow.
Business Exchange related topics:Coca-ColaCo-BrandingChina Marketing