A Rush to Bundle Light Topics on the Web
The fall promises a slew of major new sites that are longer on sizzle than substance
Jon Fine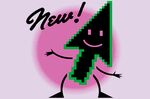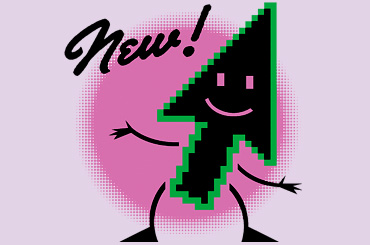 Most of us lazed away the final moments of August and Labor Day weekend in a blissful, if temporary, reprieve from the working week. But sleep-deprived minions operating in relative obscurity were glued to computer monitors and racing to beat deadlines. They were readying this fall's bumper crop of significant new Web-only content plays from established names in Old and New Media. Among them:
AOL (TWX) is putting finishing touches on a major new site for young women that's slated to launch in late September, possibly under the name LemonDrop.
Turner Networks is beta-testing a young women's site called TheFrisky. It's one of several sites an incubator group within the Time Warner cable programmer is developing for this audience and may not be the only new Turner site to hit the Web this year.
Hearst Magazines' digital unit is working with Microsoft's (MSFT) MSN on delish.com, a food site that will cover local food festivals and the goings-on of Top Chef as much as it dishes out recipes and cooking tips.
News Corp.'s (NWS) MySpace is at work on a major women's site as well, although an executive familiar with the pioneering social network's plans said a debut is unlikely until early next year. A MySpace spokeswoman declined to comment on any aspect of the company's plans for such a site.
There's already been chatter about former New Yorker editor Tina Brown's The Daily Beast, a news-related site she will launch with the backing of Barry Diller's IAC (IACI). It appears that The Daily Beast will combine editors' choices on the best of the Web with magazine-style articles. Another former magazine type who is chucking print for online is Keith Blanchard, the editor who oversaw Maxim's growth spurt. Blanchard's venture is not affiliated with any media company, he says, but has secured financial backing for The Daily Lowdown, which he described, without any other elaboration, as an aggregation site aimed at men. "Magazine editorial ideas are still good," says Blanchard, in explaining his shift from print. "But they run faster on a Pentium."
Almost all of the preceding ventures (sole exception: The Daily Beast) opt for the softer end of the subject spectrum and will shy away from, say, news and business. Simple realities dictate this. Ambitious news sites require lots of bodies; lighter sites are much cheaper to launch. The beauty of the model favored by virtually all of the Web startups listed above—heavy linking to other sites' content and using freelance contributors rather than staff—is that it can pull in millions of visitors with minimal staffing. LemonDrop, should it be called that, will be modeled on Asylum, an AOL site for young men. Asylum launched last December, drew over 3.3 million unique users in July and now ranks No. 6 on comScore's rankings of top U.S. entertainment sites. It hit the Web with a full-time editorial staff of two, which has since swelled to all of five, says Bill Wilson, AOL's executive vice-president for programming.
And the landscape for lighter-themed sites is much more fluid than that for news and business. The latter categories are dominated by longstanding players, be they Yahoo! (YHOO) Finance or Drudge Report. But men's, women's, and entertainment sites are filled with newer players. (Think AOL's TMZ.com.) Even more recent entrants—one of them is Holy Taco, a men's site owned by Break Media—are building traffic at rates that could soon land them in their category's top tier. This is partly because, unlike established outlets in news and business, the dominant players in those niches have been slow to stake strong claims online. One example: The Web site for Hearst's top-selling women's mag Cosmopolitan does not appear among the top 15 women's sites, a problem one Hearst executive attributes to the company's not having gotten full control of the site from former Web partner iVillage until May, 2007.
What's launching online may also, for good or ill, say something about what information we collectively seek on the Web. But then we've long opted for sizzle over substance elsewhere.
Before it's here, it's on the Bloomberg Terminal.
LEARN MORE