India Inc. Rallies Behind Embattled Tata
The Indian company will shift production of its $2,500 small car. At issue in West Bengal was how Tata acquired the land for its Nano factory
Nandini Lakshman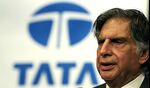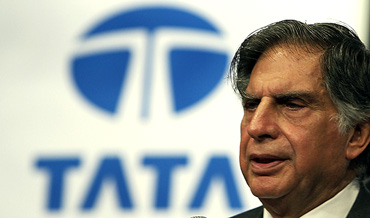 Ratan Tata, chairman of Tata Motors (TTM), maker of the highly anticipated $2,500 Nano small car, finally called it quits in Singur, in the east Indian state of West Bengal, where the car was to be manufactured. For some time now, local politicians and farmers in the state have been protesting against the land acquired by Tata for its factory to manufacture the Nano (BusinessWeek.com, 8/27/08). On Aug. 29, those demonstrations stalled work at the Nano plant, barely three months before its scheduled launch. Finally, on Sept 2, a Tata press statement said "the company is evaluating alternate options for manufacturing the Nano at other company facilities." Tata hasn't divulged where it will relocate, but possible locations include Pantnagar in the northern state of Uttaranchal; Ranjangaon, 125 miles off Mumbai, where it operates a joint-venture manufacturing facility with Fiat India; and the new plant coming up in Dharwad in southern India.
The implications of Tata's relocation are severe. Industry observers believe the politicization of the Nano project will most likely ground fresh investments in the Communist-led state of West Bengal. "Surely companies will think twice before going to the state. Corporate India can do without West Bengal, but can West Bengal do without corporate India?" asks Arun Maira, a senior adviser at Boston Consulting Group. The state received an estimated $20 billion in investments between January and June of this year.
India Inc. Gets Behind Tata
Nor does it augur well for India's image as an investment destination, particularly when the auto sector has been at its most robust. Over the years, foreign investors have found it tough to do business in India due to its politics. For example, social activists love picking on global cola makers Coca-Cola (KO) and Pepsi (PEP), which have been accused of selling products containing pesticides. The tough environment has led to many Indian businessmen flying overseas at the first opportunity.
Now they are voicing their concerns as well. There's been an unusual show of solidarity by corporate India, with many of the country's top business leaders rallying around Tata. "Seeing India's most legitimate and respected business group stymied by some politicians has shocked us," says Venu Srinivasan, chairman of Chennai bike maker TVS Motors (TVSM.BO). "There can't be a better human face of the industry than Ratan Tata."
Like Srinivasan, some of the biggest names in India's business community are fighting back. Powerful corporate honchos like Reliance Industries' (RELI.BO) Mukesh Ambani, Bajaj Auto's (BAJA.BO) Rahul Bajaj, and telecom supremo Sunil Mittal of Bharti Airtel(BRTI.BO) have defended Tata and issued dire warnings about the impact the protests will have on India's economy. "This event will unleash fear and uncertainty in the minds of all investors—Indian and foreign—and is likely to be a stumbling block in the excellent GDP growth India has demonstrated in the last decade," said N.R. Narayana Murthy, the nonexecutive chairman of Infosys Technologies (INFY) in a statement. Infosys is setting up a $120 million, 100-acre campus in Kolkata in West Bengal.
Solidarity Among Rivals
The first to condemn the discontent at the Nano plant was Reliance Chairman Ambani, even though Tata and Reliance have traditionally been competitors. "The unrest will be counterproductive for the country's economic growth, its global image, as well as our ability to attract investments from across the world," Ambani said in an Aug. 28 press statement. Reliance Industries is putting together India's largest special economic zone, a $6 billion-plus, 35,000-acre project near Mumbai.
The worry among many Indian executives is that Tata's problems could easily spread. The country's biggest companies have been running into land-acquisition problems as they invest in new special economic zones (BusinessWeek, 8/27/08) that state governments have set up around the country. Business leaders fear sooner or later they will run into the same problems as Tata. And should Tata, a company well regarded as being at the forefront of the corporate social responsibility movement in India, face such problems, then other Indian companies are likely to be fair game for activists, too. As a result, there's widespread support for Tata among business titans. "If the House of Tata, known for its values and care for the society, can face such resistance, the much needed fresh wave of industrialization in the country could suffer," said Bharti Airtel Chairman Mittal in a press statement.
Standing Tall
Executives are speaking out in part because they feel their success globally gives them more credibility to oppose politicians, says Rajeev Chandrashekhar, an independent member of Parliament's upper house. "Indian industry is far more confident today, and no longer shy of standing its ground vis-à-vis politicians," says Chandrashekhar, who is president of the Federation of Indian Chambers of Commerce & Industry. Both New Delhi and state governments in the past did not hesitate to penalize business if it didn't play ball, he adds, but now corporations are richer and more international, carry more global clout, and have more public standing than the government does.
Another reason for executives to defend Tata is the enthusiasm that many in the business community have for the Nano. Indian brands have rarely made it to the world stage, but Tata managed to capture the world's fancy when it unveiled the Nano at the India Auto Show in New Delhi in January. Design enthusiasts worldwide acclaimed the ingenuity of Tata's engineers. "The euphoria has elevated the Nano from just being a crown jewel for Tata Motors to a showpiece for India," says Tarun Das, founder of and now adviser to the Confederation of Indian Industry. "It's an iconic project for us."
Is the rallying around Tata going to be a one-time support effort by India Inc.? Maira of Boston Consulting Group believes it all depends on how vital the issue is to Indian business. "They will come together if they feel their cause is affected," he says. This time, though, with the Nano plant moving out of West Bengal, it isn't just Tata Motors, but India that is affected.
Before it's here, it's on the Bloomberg Terminal.
LEARN MORE